Skills training transforms trafficking survivor's life
Kabita, a 29-year-old trafficking survivor from Nepal, has turned her life around following skills training provided by Plan International.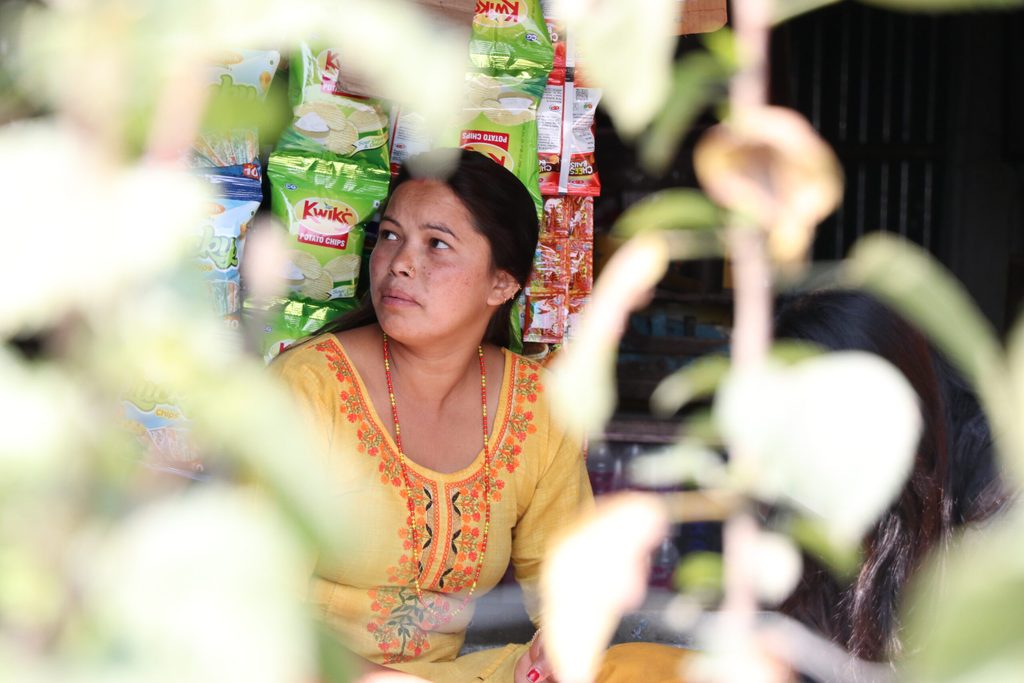 When Kabita was 19 she was lured into leaving her home in Nepal to travel to India under the pretext of a job offer there. Once there, she was held captive along with a group of other young women from Nepal who had also been tricked into travelling to India.
The women were only allowed 1 meal per day and were held together in a small room which they were not allowed to leave. "When we asked them why we were there, they used to say that they bought us and we would be sent abroad to work," shares Kabita.
A chance opportunity allowed the women to escape from their captors before they could be exploited any further and the women made their way back to Nepal. Once home, Kabita filed a police report and received a sum of money back from the agent who had tricked her into going to India but no further action was taken against the trafficker.
Girls and young women at risk of trafficking
The Asia-Pacific region, including India and Nepal, is a hot spot for trafficking. Poverty can force girls and young women into accepting a job offer in order to support their families without realising it is a trap. Once the girl is alone and far from home, she is sold into forced labour or prostitution.
Undeterred by her traumatic experience and still hopeful of finding gainful employment in another country, Kabita decided to go to Qatar, however she returned home after 2 years of hardship.
"I worked as a domestic worker in Qatar but I was treated in an undignified way. I had to work day and night," shares 29-year-old Kabita. "I saw the utmost suffering while I was abroad. When I returned to Nepal on vacation, I asked myself if things would be better for me here."
Once home, Kabita received support from Plan International's ProTEcT project which is working in Nepal to end child and human trafficking by strengthening prevention mechanisms against child trafficking, improving the repatriation process and supporting survivors.
Vocational training for trafficking survivors
Since financial pressure is often linked to trafficking, the project provides training to trafficking survivors and at-risk young people to gain in-demand job skills and links them to potential employers.
"I was in depression thinking about my career prospects then I received help from Plan International to start a grocery store. The support that I received has been crucial to grow and expand my business," says Kabita who tells us that this was a turning point in her life.
Kabita has been running her grocery store for the last 4 years. With the support from Plan International she has been able to expand her small shop and increase her sales. The store now provides a stable source of income for Kabita and her family and has helped establish her as a respected entrepreneur in her community.
"I realised that I should have big ambitions and explore new opportunities. Now, I am living a happy life. I am determined to expand my business and take it to a greater height. I take this opportunity to thank Plan International for the support that I received during my difficult time," says Kabita.