Meet the girl activist preparing her community for disasters
Nirmala is passionate about keeping her community safe when disasters strike. Through her work with Plan International Nepal, she is taking a lead in her community and sharing her knowledge.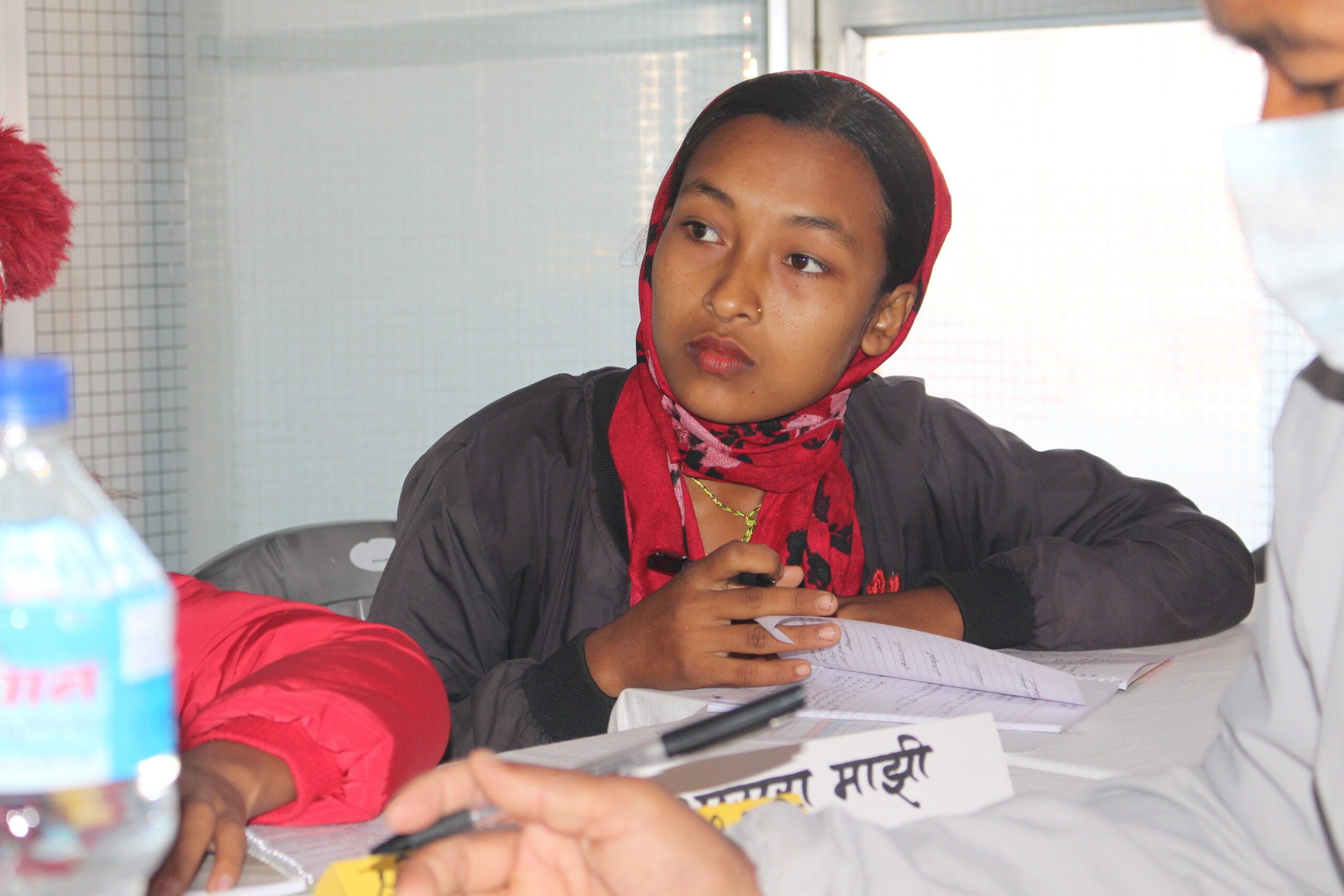 Nirmala attending training on disaster risk reduction and climate change adaptation.
"We can't stop disasters. Can we? Instead, we need to be aware of the signs of disasters and prepare ourselves to reduce the risks," says 17-year-old Nirmala. Nirmala is Plan International Nepal's school safety champion on gender-responsive school and community safety initiatives in Sindhuli.
Nirmala is from Sindhuli, the central part of Nepal. Her village is located near the banks of the Kamala river. Every year, the river is flooded which affects the whole village during the monsoon. She witnessed the loss and damage from multi-hazards due to several disasters in her community since her childhood. Along with floods, her village is prone to forest fires, depredation by wild animals such as elephants, thunderbolts, and drought mostly in March and May.
Nirmala comes from a marginalised community. Her family is dependent on farming and agriculture is the only source of income. For 6 members of her family, her parents' income is not enough. Her family does not have access to basic facilities. However, her parents are supporting her education. Currently, she is studying in grade 12 in school. Plan International Nepal is implementing gender-responsive school and community safety initiatives in her village.
Prepared for disasters
"A few months back I participated in a training on disaster risk reduction and climate change adaptation. I learned small actions that a student can take in the school and at the household level to raise awareness of disaster risk reduction," shares Nirmala. "I also learnt about climate change and its implications for gender issues."
Later Nirmala was appointed as the chairperson of the youth forum in her municipality. "I am proud of myself as I will be leading the youth forum that works on adolescent's rights, protection, child marriage, water and sanitation.
"I take this opportunity to orient the members of the youth forum on the safe school concept. This will support them to become resilient and combat disasters using available local resources."
Nirmala is sharing her knowledge in her school management committee and the youth forum. Nirmala shares, "I facilitate the sessions using fun games so that they understand disaster risk reducation. The games have made it easy for young students to recognise the signs of danger and safety during disasters using colors."
"It is important to use new techniques and tools in school based on the age to explain complex topics. For younger students, we get them to play musical chairs so that they learn and have fun."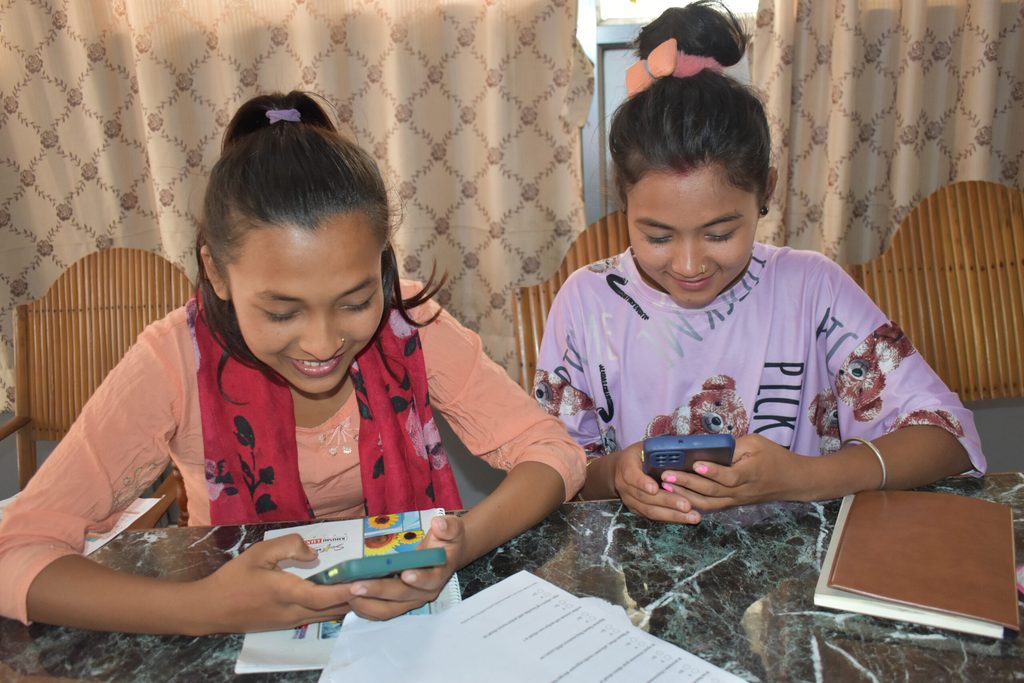 Nirmala is also engaged as an enumerator for the Multi-Hazard Risk Assessment of Schools by using a mobile application. MHRA is a mobile application for the multi-hazard risk assessment of schools. She received training on using the application and assessing the situation in the schools nearby her village.
Community leader
"The training made me technology-friendly. It is my first time using such a mobile app to collect information about a school that is either safe or at high risk of disaster. The app is easy to use and understands the instructions."
"Now I am confident to assess the multi-hazard risk in the schools, gather the data, and upload all the information in the mobile app. To date, I have uploaded information about 8 schools."
At the age of 17, Nirmala has become a role model in her community. She is an advocate for disaster management and preparedness along with safe schools and gender issues. She expresses, "I am inspired to work on the reduction of impacts of disasters to children, especially girls. Girls are in double jeopardy when disasters hit. Many times their needs and demands are compromised. I would like to become an activist and support my community."