Girl becomes Mayor for a day to call for online safety

Sixty two girls took over the roles of 31 powerholders in their communities on International Day of the Girl to raise awareness of the importance of digital literacy.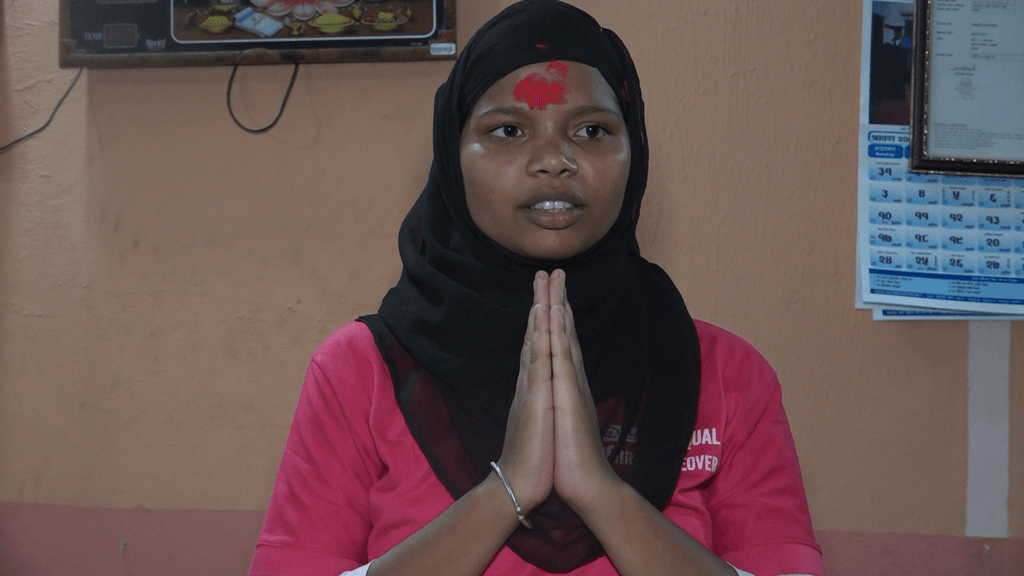 Born into a traditional community in the municipality of Ramdhuni in eastern Nepal, 15-year-old Rukshana considered herself fortunate to be studying in school, until one day when she was in grade 8, her father started talking about her marriage. In her village, girls are often deprived of an education and married off early.
"My father has the final say in our home. I tried to convince them to stop discussing it but they didn't agree," explains Rukshana. "I don't know what came over me or how I found the strength, but I told them that if they forced me to get married, I would report it to police and get all of them arrested. This finally made them stop."
Rukshana thinks that her family will start looking for a groom again once she passes her secondary education examinations, and worries that this time she will be unable to prevent them from marrying her off. "I don't know how to stop them. I want to complete my studies," says Rukshana who hopes to become a doctor and give free medical treatment to people from poor families.
Community champion of change
When Plan International started a children's club in her village, Rukshana took the opportunity to join and was introduced to the Champions of Change project which raises awareness about sexual and reproductive health and rights. "I enjoyed taking part in the training sessions which helped increase my self-confidence. I want more girls from my community be part of the sessions and learn to say no to child marriage."
Rukshana's challenges are not just limited to the risk of early marriage. Her family are influenced by their traditional beliefs. For example, they think it would bring shame to the family if Rukshana or any other women in the family were to use a mobile phone. This made it impossible for her to attend online classes during the lockdown.
"Not being able to use the internet or mobile phone has deprived me of a whole new world, of new opportunities, and knowledge that I could access through the internet," Rukshana says. Stories of girls being harrased online only make things worse. "I heard of a girl who committed suicide because her photo was stolen and was posted on the internet. My family thinks they are protecting me by limiting my access to the internet and technology."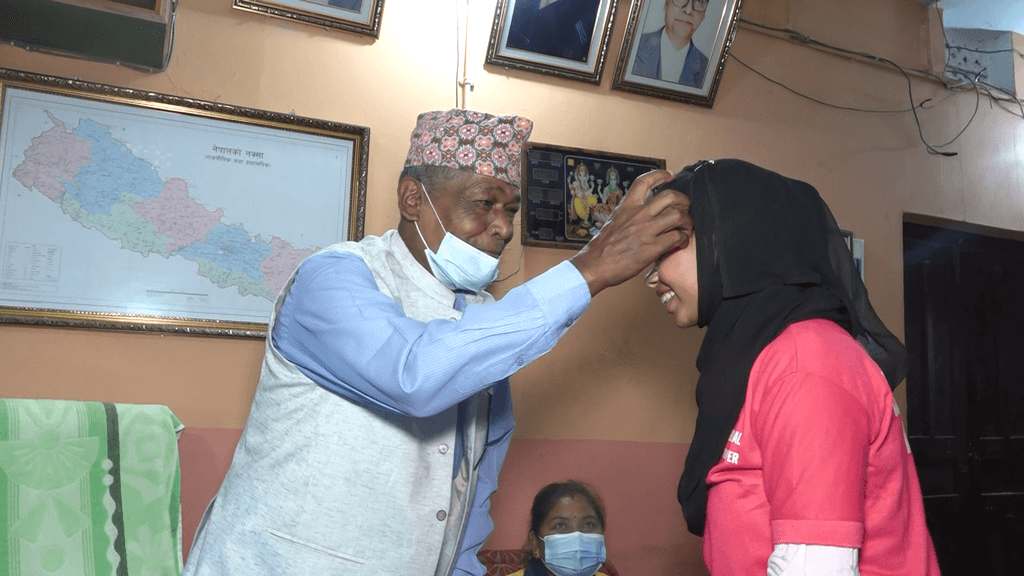 As part of Plan International's Girls Takeover campaign to mark the International Day of Girl in 2021, Rukshana was invited to take over the role of Mayor of Ramdhuni from Mayor Jay Prakash Chaudhary. The event was organised in collaboration with our working partner, the Community for Social Development Center (CSDC).
Mayor for a day
Asmita, a social mobiliser at CSDS says that Rukshana was a good candidate for the takeover as she is an active and vocal member of the Champions of Change project. "Rukshana's family were not very supportive of her. We had to convince her elder brother to let her take part in the Girls Takeover. I invited her brother to our meetings and he also joined the event."
Rukshana was gratefull for Asmita's support and encouragement. "Asmita visited my home several time to meet with my family. I can see that my brother's attitude is gradually changing. The event was covered in the media. Now everyone knows me as the 'One Day Mayor'. People respect me."
A week after the Girls Takeover event, Mayor Chaudhary came to Rukshana's home to meet her family. He commended Rukshana's enthusiasm to bring a change to her community and encouraged her to complete her education and get involved with politics so she could help bring change to other girls' lives. To further motivate Rukshana, Mayor Chaudhary presented her with a set of books on government structures and policies related to girls' rights in Nepal.
Rukshana says that illiteracy and lack of education is the root cause of the challenges faced by many girls and women in traditional communities. "They should be able to freely access education, both through school as well as the internet. The whole idea of girls bringing shame to their family if she uses the internet or social media is wrong.
"You can get news from all over the world, share your creativity, talent, and knowledge as well as build your skills through the internet. Depriving the use of the internet means depriving people of all these things. So, girls should be free to be online."
Now her future and dreams of becoming a doctor seem more possible and she hopes that other girls will follow her example and continue their studies. "Girls can see that they can be much more than just a wife and mother. It has given them hope and a dream for a better future through education. If I can do it, they can also do it."