Intergenerational solidarity: Creating a world for all ages
12 August 2022
On International Youth Day 2022, Lirisha Tuladhar, Campaign Administrator at Plan International Nepal calls on generations to work together to create a better future for everyone.
Often, while with groups of youths and young people we hear them saying, "The older generation does not understand the needs of the youths today. We youths are more advanced and the older generation will not understand us."
But have we ever reflected if this might also be the same for the older generations?
They may also be thinking that youths do not understand them or try to cater to their needs. They may also think that we haven't tried to understand them or their values.
Generations must work together
This year's theme for International Youth Day is: "Intergenerational Solidarity: Creating a world for all ages." It has shed a light on one of the crucial issues youths are facing.
One of the main reasons for youths struggling to create grass roots change is the lack of collaboration with our older generations. We have often tagged them as traditional, orthodox, primitive-thinking, conservative and much more.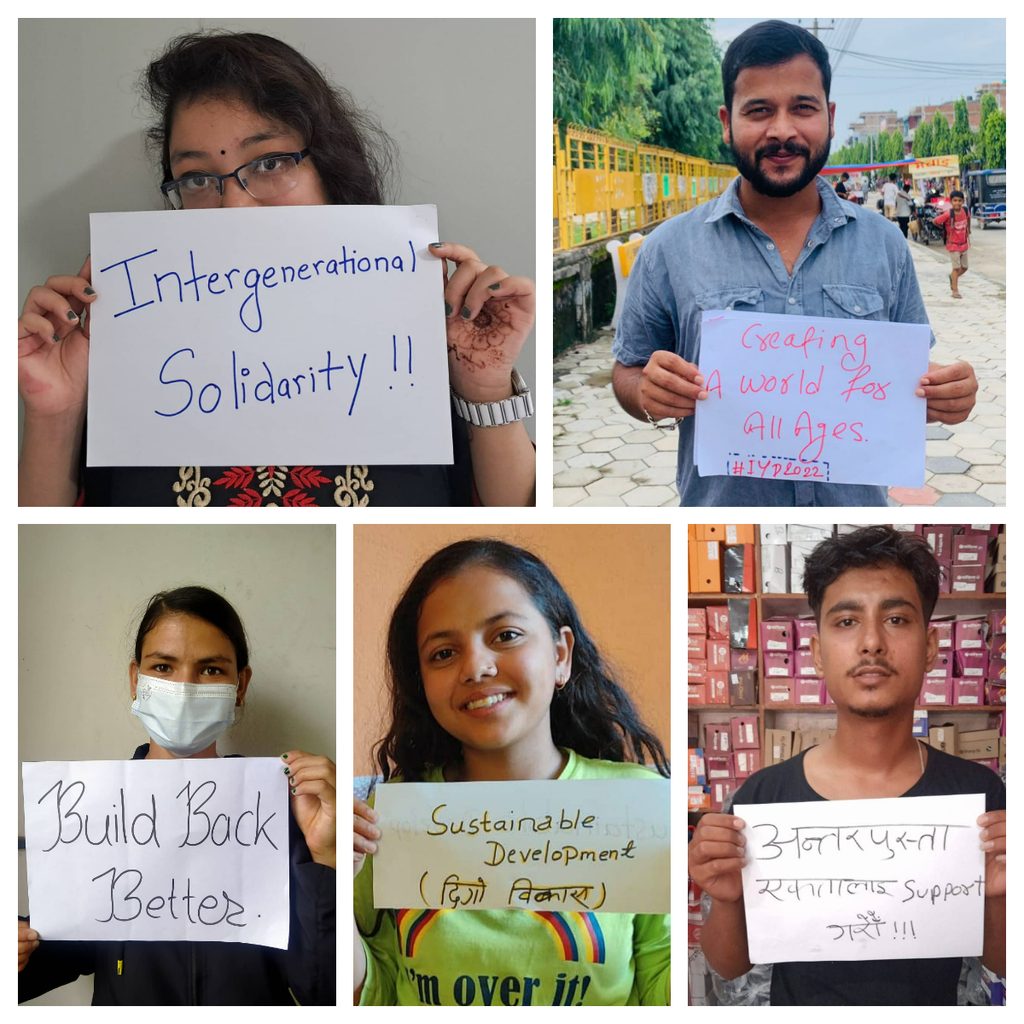 Have we tried looking through their lens? Perhaps not! But there is now a need for intergenerational collaboration, something integral for sustainable development.
Although cultures are crafted by the older generations, we can advance and start to apply modern methods but we must ensure there is collaboration.
Harmful practices must end
The practices and disciplines that youths have been applying in our lives are connected to past practices. In Nepal, the practice of Chhaupadi started a long time ago in rural Nepal where menstruating girls and women were tagged as impure and forced to isolate. This tradition passed on for ages and even today exists in some parts.
However, in the era of transformation, we realise that menstruation is a natural process and the tradition of Chhaupadi needs to be eradicated. It is a tradition deeply ingrained in society, followed by the older generations and is based on mythical beliefs.
Thus, to eliminate this tradition, we have to convince older generations about the natural process of menstruation and why strict isolation during the menstrual cycle is not necessary and can lead to gender-based violence, health issues and more.
This is just an example. Other practices, behaviors and cultures have been entwined in the knots of the cultures of our country. If we want a better tomorrow we need to work together in collaboration across all generations.
We need to stand in solidarity and respect intergenerational relations to create sustainable development. There needs to be a little push from both ends to understand and reduce the intergenerational gap so we can build a better future together.
Youth empowerment, girls' leadership, Menstruation