Climate Change Adaptation: Perspectives on Civil Society in Cambodia
<strong>Climate Change Adaptation: Perspectives on Civil Society in Cambodia</strong>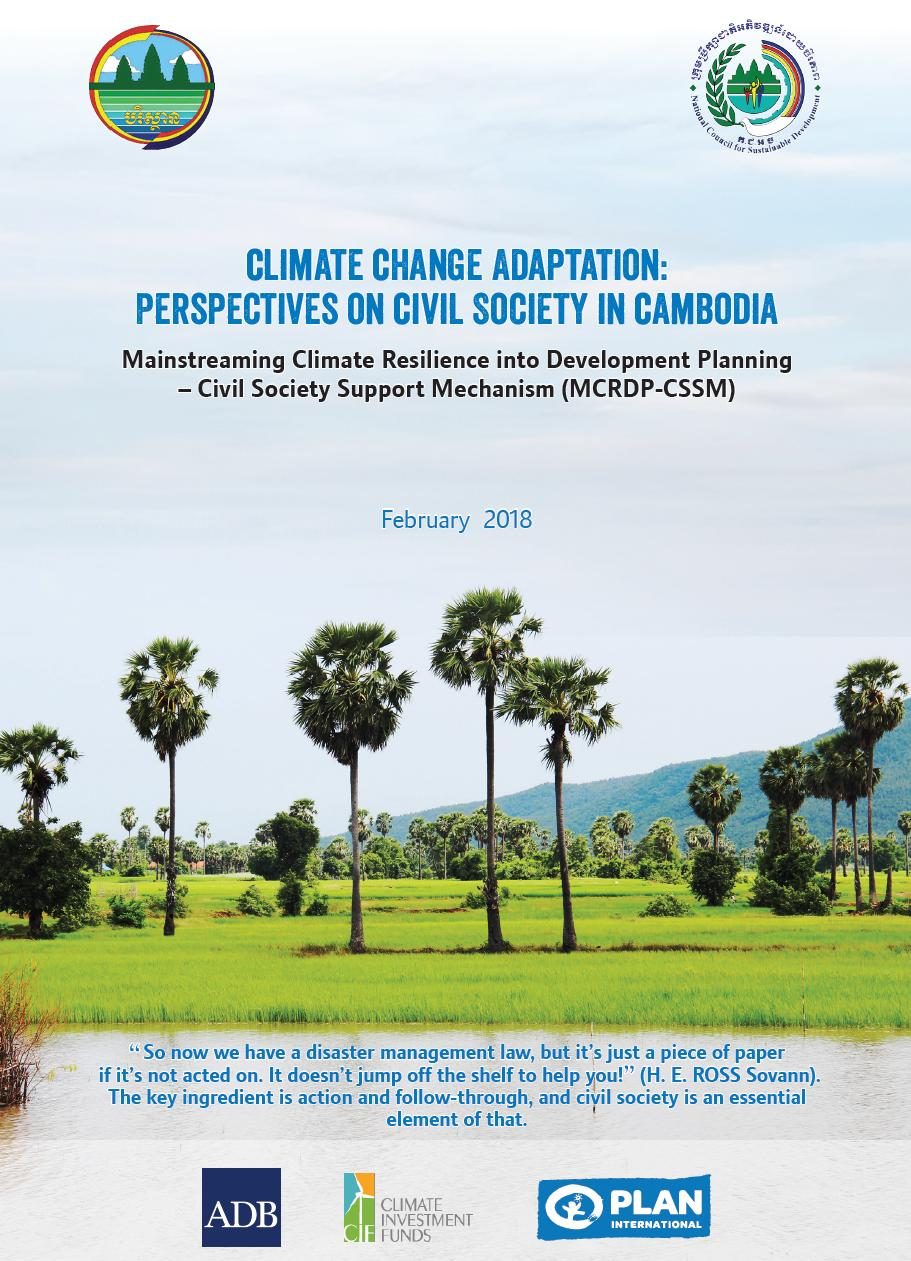 This document shares the perspectives of farmers, scholars, CSO workers, development partners, and government officials about civil society contributions to climate change adaptation through mainstreaming climate resilience into development planning in Cambodia.  
Plan International and partners' 3 month intervention to mainstream climate resilience into development programme has benefited almost 57,000 Cambodians in over two thirds of Cambodia's provinces.
As a result of the project, a wide range of learning materials are now available.*
Financed by the Asian Development Bank and managed by Ministry of Environment and Plan International Cambodia, the project carried out by 19 civil society organisations has achieved the following results:
Over 5,600 children, young people and teachers learned about climate change adaptation and disaster risk reduction
180 youth were involved in debates on climate change
20 school vegetable gardens were planted
Water supply and sanitation systems were installed in 26 schools
An official climate change adaptation and disaster risk reduction curriculum was introduced
A policy brief on the role of children in climate change adaptation in Cambodia was produced
Children's voices were included in project planning and commune investment planning processes in 17 provinces
Successes and lessons learned have been shared widely among implementing partners, government and community counterparts, development agencies, the private sector and beyond for learning and replicating.
*Plan International is not responsible for content on external websites.
Emergencies, Climate change
Report
org/82904aa5-0724-4048-894e-4d1a2826b446
0.00 b