Plan International at the United Nations: 2020 Highlights
This report shares some of the highlights of our advocacy work at the United Nations in Geneva and New York in 2020, and some of our achievements in advancing children's rights and equality for girls.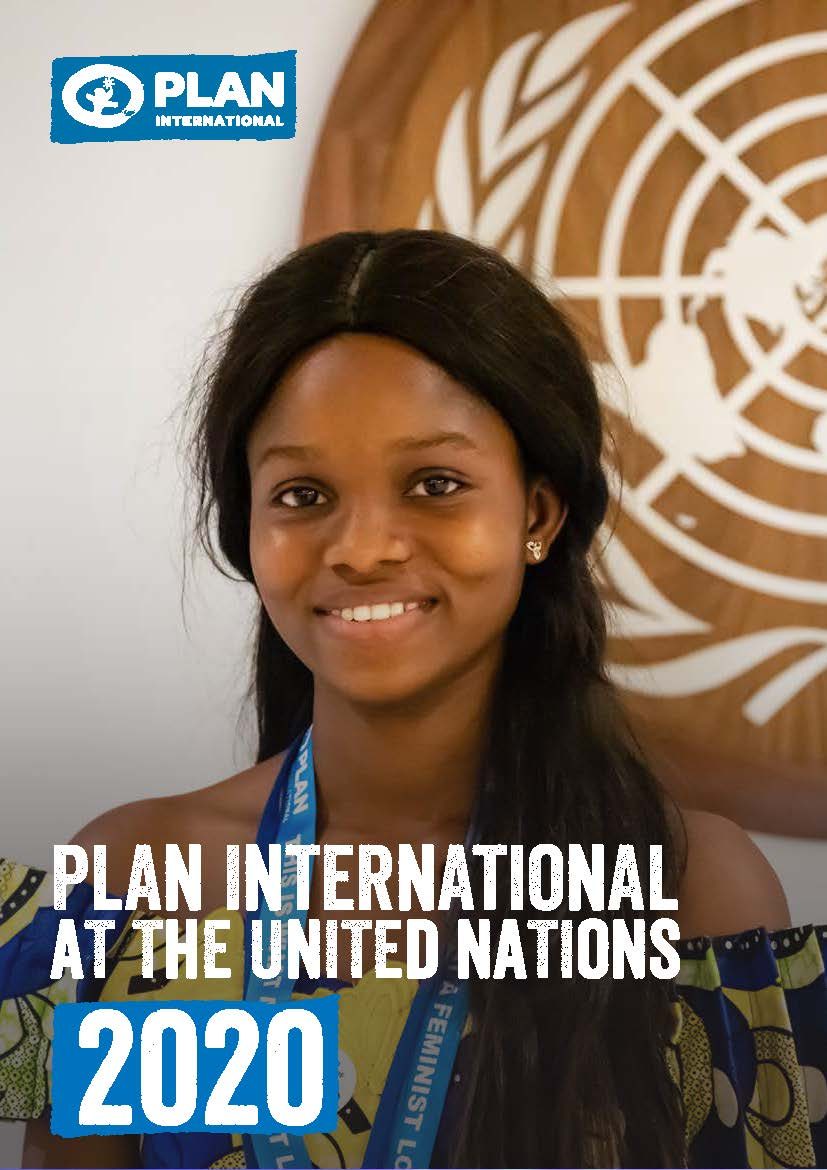 2020 is undoubtedly a year that will go down in history. We have all been affected by the COVID-19 pandemic. Our work has gone remote and our relationships have been socially distanced.
Around the world, families have lost their livelihoods, domestic and family violence has run rampant and children and young people have faced school closures. The effects for girls have been felt particularly strongly, with increased rates of child marriage, disproportionate shares of the family care burden, and unequal access to health care.
At Plan International, we are more committed than ever to ensuring that the gains in gender equality are not lost in the wake of the health crisis. Through our advocacy work at the UN, we have made every effort this year to ensure that girls' and young women's voices are heard, that the crises that destabilise so many regions do not rob girls of their rights, and that governments are held accountable to their commitments to ensuring the rights of every child.
Download our 2020 highlights report
Plan International at the United Nations: 2020 highlights
About Plan International, Emergencies, COVID-19, Organisation information