According to the World Health Organization, at least 1 in 3 women worldwide will experience physical or sexual intimate partner violence, or non-partner sexual violence in their lifetime. Gender-based violence (GBV) is a global public health epidemic and a violation of fundamental human rights. While GBV can happen to anyone, girls are more likely to experience sexual violence and harassment, as well as harmful practices such as forced marriage and female genital mutilation (FGM).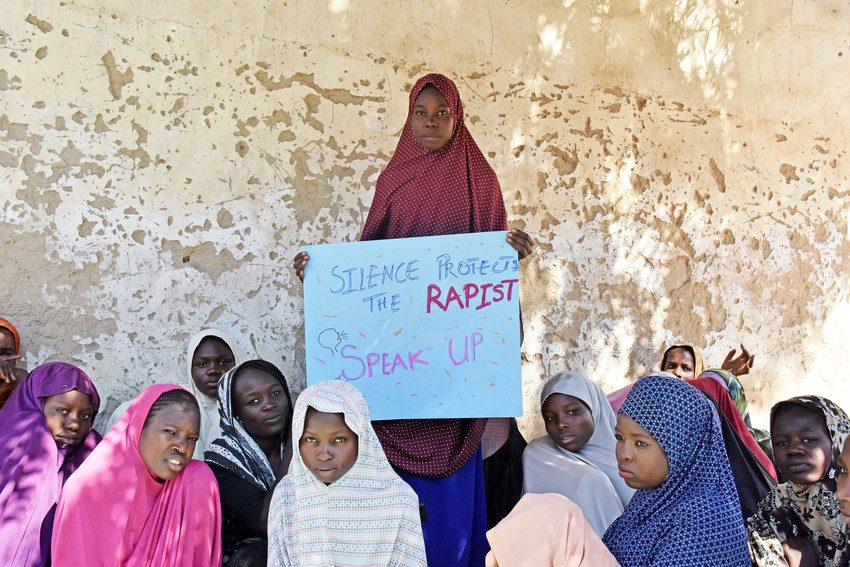 5 things to know:
Under international human rights law, all children and young people have the right to live free from the fear or threat of violence. Yet violence against children, including GBV against girls, is frequently perpetrated with impunity.
Almost universally, support services to mitigate the physical and psychological consequences of GBV are weak and do not address the trauma of survivors.
For many children, particularly girls, school is an unsafe place, even though every child has the right to learn in a safe and secure environment.
Rates of sexual violence and early marriage increase during a crisis, yet too often, girls in crises do not have access to life-saving information and services that could protect them against early or unintended pregnancies and sexually transmitted infections. Even when services are available, fear of stigma is an obstacle that prevents many girls from accessing care.
The increased use of online space has led to abuse, harassment, and violence against children, which are violations of their human rights. The risks that the internet presents for children must not be underestimated.
What needs to happen:
States must recognize violence against children, including GBV against girls, as a significant human rights issue and commit to finding solutions.
Legal protections for girls who are victims or at risk of violence must be strengthened, and harmful gender norms that condone the use of violence to control girls' sexuality and social norms must be challenged. Significant effort is needed at international, national and community levels to achieve these goals
States and multilateral institutions must increase their financial and political commitments.
Donors should provide bilateral aid and fund relevant multilateral platforms, such as the Global Fund to End Violence against Children.
States must ratify and fully implement, without reservations, all regional and international agreements that relate to violence against children and GBV.
States, UN agencies, and civil society must collect better data related to violence. Data must be disaggregated by relevant factors, such as age, sex, location, ethnicity, religion, disability, economic status, marital status, sexual orientation, gender identity, and migratory status. Data must be disaggregated by the distinct age ranges of 10-14 and 14-18 to ensure the needs of adolescent and teenage girls are visible. Sensitive data must be collected and stored in line with human rights considerations and relevant data protection standards.
States must ensure that all children, adolescents, and young people, without discrimination, have access to comprehensive sexuality education to gain knowledge and develop the necessary skills to make conscious, healthy, and respectful choices about relationships and sexuality.
States must ensure that all survivors of GBV have access to healthcare, including emergency contraception, safe abortion services and psychosocial support, as well as access to shelter and safe houses if needed, and effective means to seek justice and redress. It is critical that support services do not reinforce harmful attitudes or further victimize survivors in any way.
States and community leaders should hold community-level dialogue, engaging men and boys, to change norms, attitudes, and behaviors concerning girls' rights with the goal of ending violence against girls.
States and community leaders should take measures to address attitudes and behaviors that legitimize violence at national, local, school, and community levels to prevent and respond to school-related GBV.
States, the private sector, and other relevant stakeholders must increase efforts to ensure children's online safety.