Youth reflections: What the 10-year Day of the Girl anniversary means for girls' rights
15 November 2022
October 11, 2022 was the 10 Year Anniversary of the International Day of the Girl (IDG). Read below to hear the personal reflections of 3 She Leads UN Youth Advocates on what IDG meant to them.<br>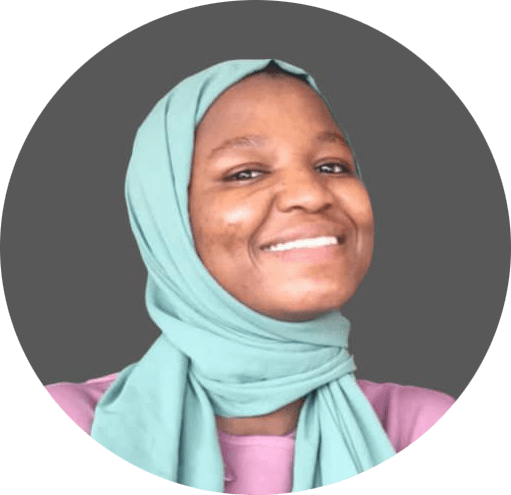 Hiqmat
21, Ghana
"Girls Don't Lack Potential, They Just Lack Opportunities."
10 Years On, What's New?
International Day of the Girl (IDG) 2022 has been one of the most memorable events so far this year. This event highlighted the successes girls have had in their struggle to finding an equal voice and representation. It also gave in a way for girls to voice out the challenges still affecting them, which covers up their potential. As a youth advocate who works around the areas of digital inclusion, climate change and girls' leadership, the IDG 2022 was a confirmation to what girls can do. Personally, I was so excited because for the first time in a very long time, I have been given the mandate to facilitate a session on how Young Advocates can use Poetry as an effective advocacy tool. As a girl who was always afraid to take the lead, especially amongst diverse groups of people, the IDG 2022 reminded me that I'm a girl who is very strong and powerful, and that my voice matters. Having the opportunity to also interact and have an intergenerational dialogue on Girls' Political Participation, with the Deputy Minister for Information and Communication Technology of Namibia, Hon. Emma Theofelus, was a great moment for me as I made a commitment to myself to become the Minister of Communications and Digitalization in Ghana by 2040, to further advocate for the advancement of girls' rights and inclusion in the digital world.
Developing the power to participate in the IDG 2022 made me come to a realization that, I'm not only good at writing, but also at speaking too. I have been battling with the fear of making mistakes while speaking to an audience, but the IDG made me to become aware of my potentials. I concluded on telling myself that, Hiqmat doesn't lack potentials, she just lacks opportunities, and to the million girls who are struggling to get a voice, remember that Girls don't lack potential, we just lack opportunities.
Together with our roaring voices and unwavering strength, we will keep fighting our way in till we are fully represented.
I have written a poem to express the importance of girls' rights:
Dear World,
We need to talk
About the Discrimination
The Period shaming
The Body shaming
The Interrupted education
The sexual violence
The early and forced marriages
Being meted out to our girls
Dear World,
We need to talk
We need to talk about not giving girls a chance
We need to talk about making girls feel like they are not good enough
We need to talk about relegating girls to the background
In a room full of opportunities
Dear World,
We need to talk
Can we allow our girls to spread their wings and see how high they can fly?
Can we allow our girls to feel safe regardless of where they are found?
Dear World,
Can you help me achieve this dream?
Yes! The dream about the Girl Child who is underrepresented in so many areas, to fully represent?
The Girl Child who doesn't have to fight her way through thick and thin?
The Girl Child who doesn't have to answer to a tough call in getting access to education?
Dear World,
Can you help me achieve this dream?
About the Girl Child who does not get access to clean drinking water?
About the Girl Child who is not forced to marry, and at an early age?
About the Girl Child who is not shamed because of a natural happening on her body?
Dear World,
Can you help me make girls feel confident to say "NO" when injustice is served them?
The Girl Child whose freedom is not only limited to exhibiting her cooking and "donkey working" skills?
In a household of 1 billion other humans who are not same sex as hers?
Dear World,
Can we allow this girl to lead?
For when SheLeads, We Gain.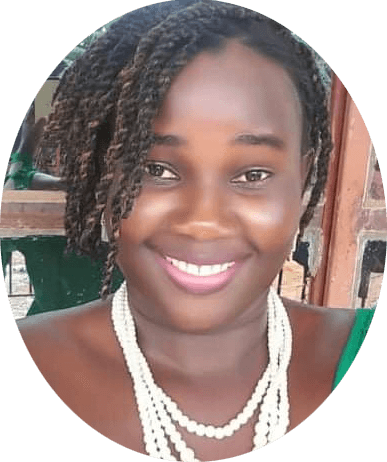 Anek Paula
23, Uganda
The International Day of the Girl holds great meaning to me and also girls and young women around the globe. The experience I got was superb beyond measure. I was personally involved in two events which were the Using Poetry for Feminist Advocacy event and Writing a Powerful Advocacy Statement.
In the Poetry event, girls and young women and young poets came together to show how powerful they can be of great impact in delivering our advocacy messages. I took part in reciting a poem which was entitled The Powerful Girls along with other poets who also showed how powerful poems can enable us share our voices across the globe. Poetry enables me to fully express myself with confidence knowing that my voice and purpose in my advocacy journey is amplified to great heights and I believe that the messages are of great impact to those involved and the bias against girls will be eliminated for we are powerful. In the Writing a Powerful Advocacy Statement event, we the youth were calling on decision-makers to take action. As young people we desire to be included by teaching us or letting us have tangible measures in advancing our advocacy. Therefore equipping us with clear knowledge and understanding enables us to write powerful statements which helps us build confidence. I took part by giving a speech which shows that if we are prepare our written advocacy statements well, then our confidence will be built because we will be know our audience and the best times to advocate, whilst knowing the Who, When, How and with Whom will all be hearing the statement.
These events made me feel proud of myself and other girls and young and youths all around the globe. The IDG 2022 was really a great learning lesson and I wasn't left the same afterwards. I believe we can achieve it all together as young people, so let's bring the change to our communities. Let's be inspired, so that we can inspire others.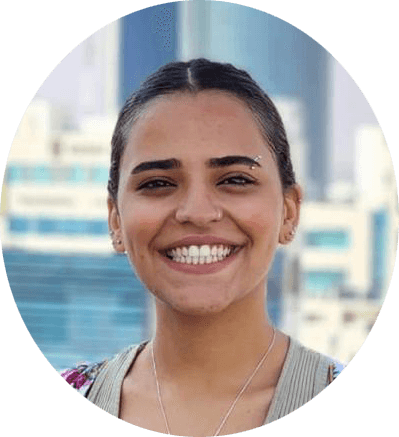 Aroub
25, Jordan
My advocacy work currently focuses on advancing girls and young women's rights and advocating for climate change, I have been volunteering with different organizations in the field of girls, young women, and women's rights and gender equality since 2015, with three years of professional experience, and recently I joined Plan International Jordan as She Leads Project Officer.
My experience with the "IDG 10 years on" event as a moderator was enlightening, among the speakers, there were three brilliant girls and young women advocates from different countries, Gloria from Cameroon, Lyndah from Uganda, and Miriam from Lebanon, alongside Mr. Stephen Omollo, CEO of Plan International, Ms. Catherine Russell, Executive Director of UNICEF, Her Excellency Madam Monica Chakwera, First Lady of Malawi and Prime Minister of Canada Justin Trudeau who joined in via video message. It was great to see that we were all coming together on that day despite the age, gender, and titles to address the importance of girls and young women in creating social change and to highlight the voices and power of girls. This platform gave girls and young women the opportunity to express themselves, in addition, reflecting on the state of girls' rights from their perspective and stories and seeing how we can all make sure that they are realized.
This safe space let everyone realize that despite the challenges that girls and young women face, we are ready to stand for our rights, and we can tell our stories, and advocate for our rights, but also it is the time for you all to stand accountable with and for girls and to invest in the future that believes in our agency, leadership, and potential.