Participation at CSW66 – Perspectives from Youth Advocates
5 April 2022
With the 66<sup>th</sup> Session of the Commission on the Status of Women at the United Nations recently coming to a close, we wanted to speak directly to the youth advocates who have been at the forefront of driving advocacy for girls' rights, gender-transformative education, and meaningful participation of girls, women and youth throughout the CSW66 process.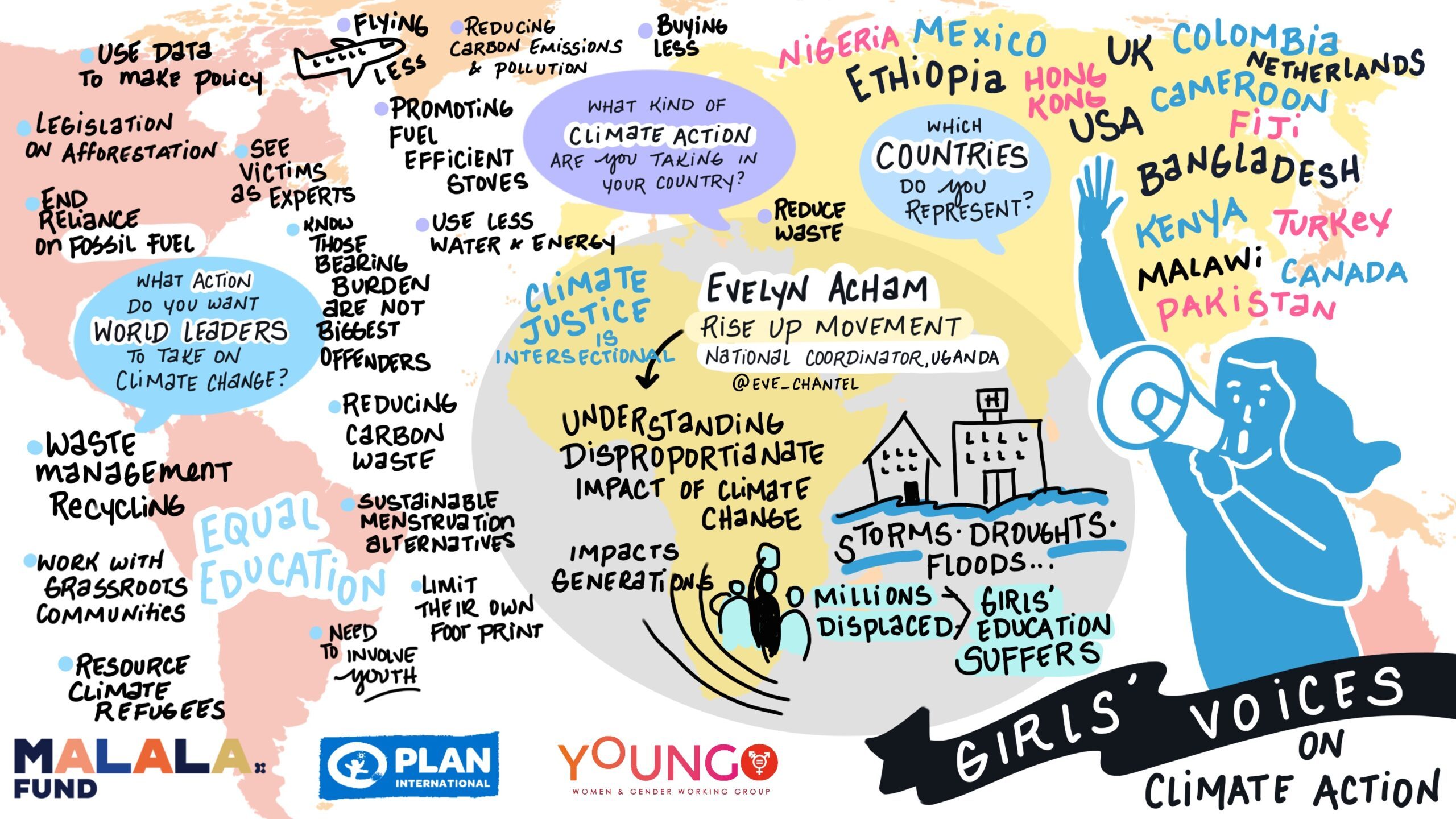 Girls' Voices: Taking Gender-Transformative Climate Action Event Visual Graphics by Kelly Kingman of Kingman Ink
14 youth advocates from across West and East Africa, working through the She Leads programme, engaged with CSW66 this year through many channels: These include (but aren't limited to):
A High-Level Member State Roundtable
The CSW66 Youth Forum (co-sponsored by She Leads, Plan International, Women Deliver, and hosted by UN Women, and designed and organized in partnership with Youth and Adolescent partners)
A CSW Side Event in partnership with Malala Fund and YOUNGO (YOUNGO is the UNFCCC constituency of Youth Non-Governmental Organizations)
Closed-door advocacy meeting to share recommendations with Jayathma Wickramanayake, the UN Secretary-General's Envoy on Youth
An oral statement presented via Twitter.
Read the interview below with 5 of the youth advocates who have been involved throughout this process, hailing from Ethiopia, Sierra Leone, and Kenya.
Meet Fikir, Isatu, Abdiah, Steasy and Elizabeth!
Question 1: What is your current advocacy focus?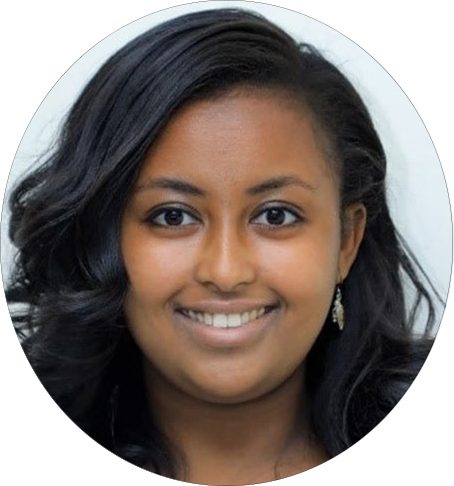 Fikir, 23 years old, Ethiopia
My advocacy work currently is focused on Social Justice. I have been working on the issues of Social Justice, economic empowerment of women as well as Gender Based Violence for the past four years. I have recently joined one of the largest opposition political parties in my country and through that I am working to amplify the voices of women that are being disproportionately affected and even targeted by conflict throughout Ethiopia.
Prior to the CSW, my conception of the conflicts has had a strictly political lens that only examined the political and social nature of the erupting conflicts that often were results of ethnic tensions, contestations over land and marginalization of minority groups. Engaging with the CSW's theme of the year (Achieving gender equality and the empowerment of all women and girls in the context of climate change, environmental and disaster risk reduction policies and programmes) has helped me examine the nature of the conflicts beyond what can be seen at the surface and dig deeper to understand the nexus between climate change and patriarchal domination that often lead to conflicts and end up adversely affecting the lives of women and children.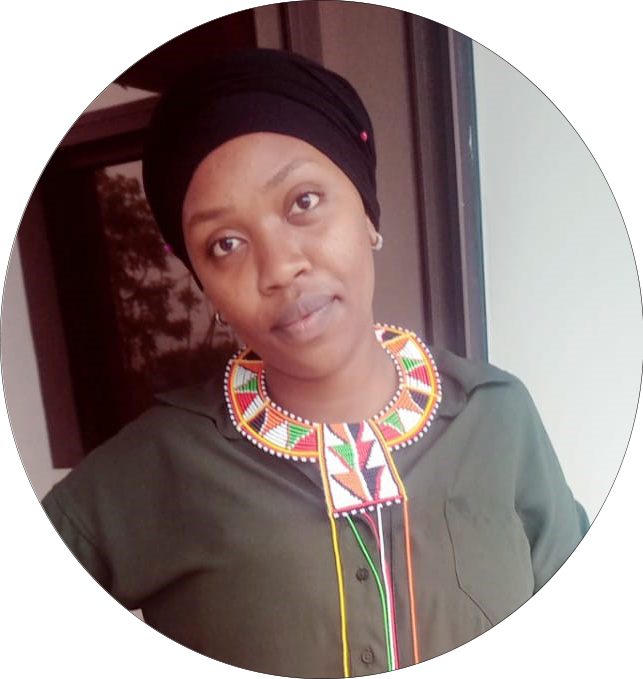 Abdiah, 25 years old, Kenya
My advocacy work is on Sexual Reproductive Health and Rights and Climate Justice. I advocate for gender transformative climate action and climate sensitive laws and policies and champion for women access to comprehensive sexual reproductive health and rights information and services.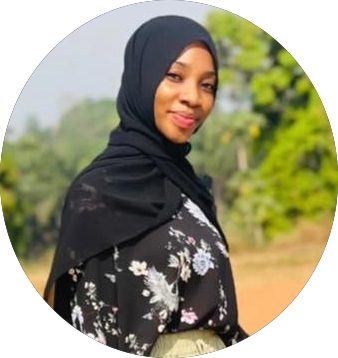 Isatu, 23 years old, Sierra Leone 
My current advocacy focus is girls and women empowerment. 
Steasy, 21 years old, Kenya
My focus is majorly on ending period stigma in the community and by this I use performing Arts and Theatre since it's a unique way to communicate with adolescents. [Hear more about Steasy's work on the International Gender Champions Intergenerational Podcast on CSW66]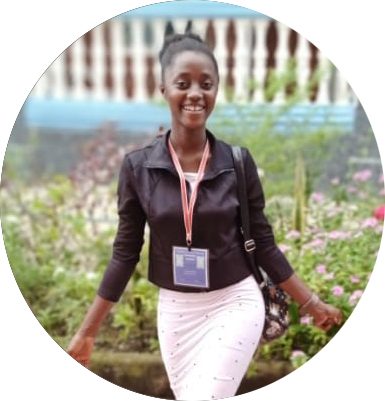 Elizabeth, 16 years old, Sierra Leone
My current advocacy focus is centralized on children – girls to be specific.
Question 2: What are your top recommendations for the CSW66?
Fikir: Though I have only recently started strongly integrating climate justice as part of my advocacy, I would recommend that activists and community organizers dig deeper into the causes of the problems they are trying to address and examine them with different layers.
In regards to the climate crisis, which is something that is dawning upon all of humanity, I would recommend that young people, especially those in the Global South, dare to tackle the bigger problems that are bringing our planet to its demise. Though individual acts such as going vegan, reducing our carbon footprints are very essential and are the basis in which we grow our advocacy our demands needs to go beyond asking our neighbors to plant trees, we need to start demanding accountability from the big polluters that take each of our forward moves two steps back.
Though Africa, as a continent, is much less industrialized this does not mean that practices in the continent do not have negative impact that contribute to the climate crisis and African leaders need to stop trying to monetize the issue of climate change and make real efforts to mitigate it and fund research that could help in the efforts to mitigate and adopt. Leaders in the Global South need to play a leading role to save their population that are being and will continue to be disproportionally affected by it.
Activists and scholar activists alike should also refrain from taking a prescriptive approach that are not considerate of local communities and should be open to learn from and discuss local knowledge indigenous people have been using to adapt to the changing climate.
Isatu: Opportunity and provision for equal participation on socio-political and socio-economic development programs regardless of age and gender. 
Abdiah: Ensure women-led and feminist-led organizations, including indigenous women and grassroots groups, are involved in climate change decision-making and natural resource management.
Develop gender sensitive and climate-friendly laws and policies that recognize gender-sensitive impacts, provide women with access to resources, and give them opportunities to participate in mitigation and adaptation processes. Promote a gender transformative climate action. [See Abdiah's blog with further recommendations regarding the impact of climate change on pastoralist women and girls in Kenya]
Steasy: It's nice to include women and young girls in decision-making especially when it comes to their rights and how climate change affects them and also the fact that this is what we are fighting for as a nation. And also the fact that we are trying to look for the best way to communicate with the young girls worldwide and find the right language to reach them.
Elizabeth: To start with, for those girls that are now pregnant due to the torrential rain fall, I will like to recommend that, they go back to school for them to pursue their education and become people of potential in the future. Because I believe that they will it.
Another recommendation is going directly to the government. I recommend that they put in place strategic plans that will ensure the safety of us the citizens which will help in the deduction of victims whenever we'll be experiencing climate crisis. For example: putting a total stop to people living in slum areas and many more.
Question 3: What advice would you give to other youth advocates engaging in UN processes? 
Fikir: Engaging in UN process means having access to endless possibilities both within and outside of the United Nations Framework. The platforms will provide a much better standing to work with and influence state actors and policy makers. I would advise youth engaging in this process to make an outline of the goals they want to achieve by engaging in the process early on to ensure they get the most from the engagement. UN processes also involve different experts of all levels and varieties so being open to learn so much about the work of fellow activists in other parts of the world and be ready to share best practices that have proven effective, as well as building a global network to increase the momentum and impact their movement or advocacy work will have.
Isatu: My advice to other youth advocates is to clearly define their advocacy focus and be specific, and to offer independent support to those who feel they are not being heard and to ensure they are taken seriously and that their rights are respected.
Abdiah: My advice to young people engaging in advocacy, is that the only way we will attain climate justice is if we mobilize other young people internationally, establish movements and do joint advocacy. We must fight to be in spaces where decision making is happening and ensure our voices are heard.
Steasy: You don't need to have a personal experience for you to start your advocacy, so let's stand up together and fight for our rights always no matter what happens.
Elizabeth: My advice to other youth advocates is this: let's keep speaking for the voiceless, help solve their situation, let's not discriminate against them, and last but not least let's keep up the good work and make our societies a better place for all.
Thank you so much to Fikir, Isatu, Abdiah, and Steasy for your powerful insights, and to all the CSW66 youth advocates involved in this process! We can't wait to see how your CSW66 efforts at the global level support your national advocacy, and we know you will continue your excellent work supporting girls' and young women in your communities through your advocacy work.
Youth empowerment, Climate change activism, girls' leadership