Support and new skills for female entrepreneurs
A conference was held to increase support for the Skills Drive Project, run by Necessary Aid Alliance and funded by Plan International Ghana.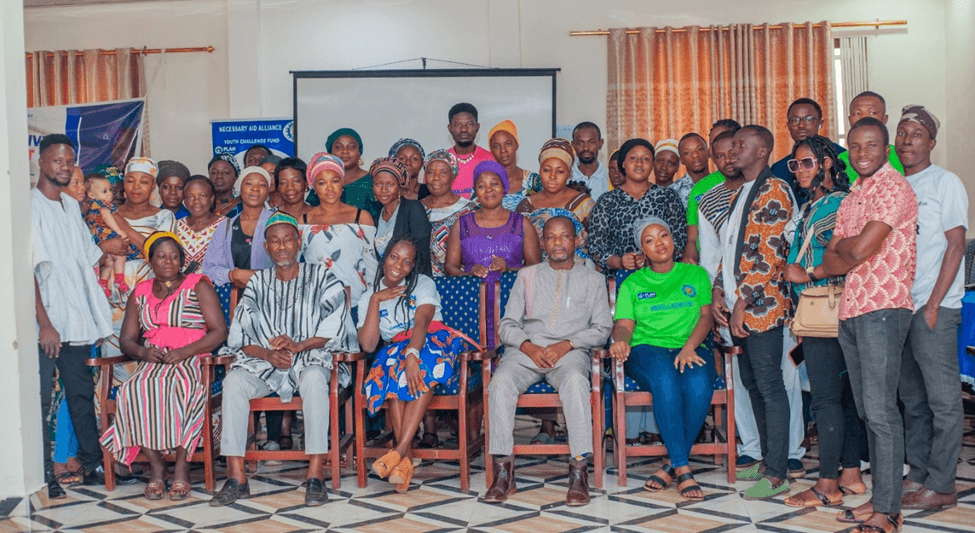 Stakeholders have pledged their support for the Skills Drive Project, an initiative by Necessary Aid Alliance with funding support from the Youth Challenge Fund of Plan International Ghana, at a conference to promote the project.
The Skills Drive conference was an initiative under the Skills Drive Project which empowers young women with lifelong entrepreneurial skills so they can earn a good income and have financial independence. It includes training on how to use social media to boost profits.
Support for local businesses
Mr. Yahaya Jamal, Regional Director of the Centre for National Culture, who was a panellist at the Skills Drive conference said, "I want to applaud Necessary Aid Alliance and Plan International Ghana for this initiative. We have quality local products in the Upper West Region, but the local traders here usually have poor marketing strategies which results in poor sales. But I have no modicum of doubt that this conference will go a long way in helping our local traders sell more."
Mr. Tawia Aseye, a lecturer from Dr Hilla Limann Technical University in Wa said, "The world is becoming digital and more than ever, people are making great sales through online platforms. I'm particularly glad that the Skills Drive Project is supporting local businesses in the arts and craft market to expand their sales online."
Satellite installation training for 90 women
Around 90 young women and girls from the Upper West region benefited from the Skills Drive Project between January and February 2023. The project provided professional training in satellite installation for young women who are unable to complete their education. Outcomes from the project included:
Women learned how to setup and fix a new satellite plate and decoder
Women learned how to scan and search for new channels, delete corrupted channels and delete unwanted channels
Women were trained on how to reposition plates in the event of storms or strong winds
Women were trained on how to register their businesses with the District Assembly.
Skills and work, Livelihoods, Vocational training