Girls in ICT Day: Girls learn digital skills
Plan International Ghana and leaders from the tech sector supported girls to learn key digital skills at an event to mark Girls in ICT Day 2023.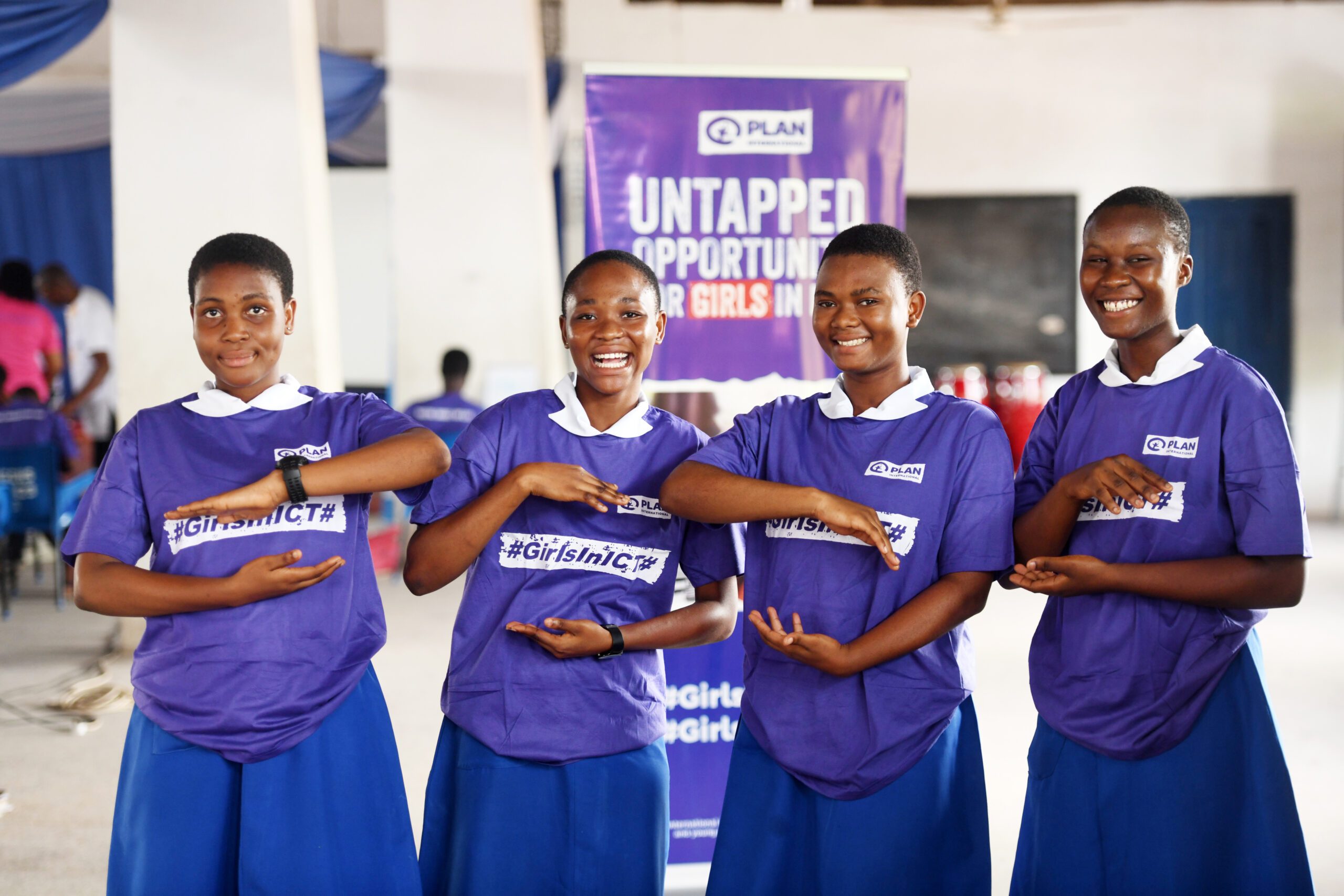 To mark Girls in ICT Day 2023, Plan International Ghana organised a training session on cybersecurity for 200 schoolgirls to increase their digital literacy in collaboration with leaders from the ICT sector.
The girls took part in an intensive training session to improve their digital literacy on topics such as:
Cybersecurity
Identifying false information online
Safe use of the internet and avoiding cybercrime.
Digital skills open opportunities for girls
Maud Tsagali, Plan International Ghana's IT Manager, said some girls were put off from pursuing careers in ICT because it is perceived as being difficult. She said the training would increase the interest of girls in ICT and science, technology, engineering and mathematics and encourage them to consider further training and careers in those fields.
Herbert Gustav Yankson, a cybersecurity expert and the facilitator of the event, said cybercrimes are on the ascendency in Ghana and a comprehensive strategy is required to deal with the situation. He encouraged the students to protect themselves when using the internet, and that knowledge was key to being safe online with increasing numbers of people now able to access the internet.
Skills to thrive in digital world
Jacqueline Asor Kumi an ICT lecturer at the Ho Technical University in Ghana, said it is important to equip young people with the skills needed to thrive in the ever-changing technological world. She said opportunities in digital professions should be available to girls and women and efforts should be made to ensure they have the necessary skills for those posts. She also advised the girls to study hard to gain the skills they would need for digital careers in the future.
The assistant headmaster of the school, Benjamin Bodza thanked Plan International Ghana for selecting the school for the training session and hoped for continuous collaboration to support the students.
Some of the students said the training had broadened their knowledge and would help them in pursuing opportunities in digital professions, as well as keeping them safe online.
Plan International Ghana closed the event by donating robotic equipment to the school to support children's practical knowledge.
Education, Technology for development