Plan International Ghana has supported the construction of teacher accommodation at a rural school to ensure children in remote communities can receive a quality education.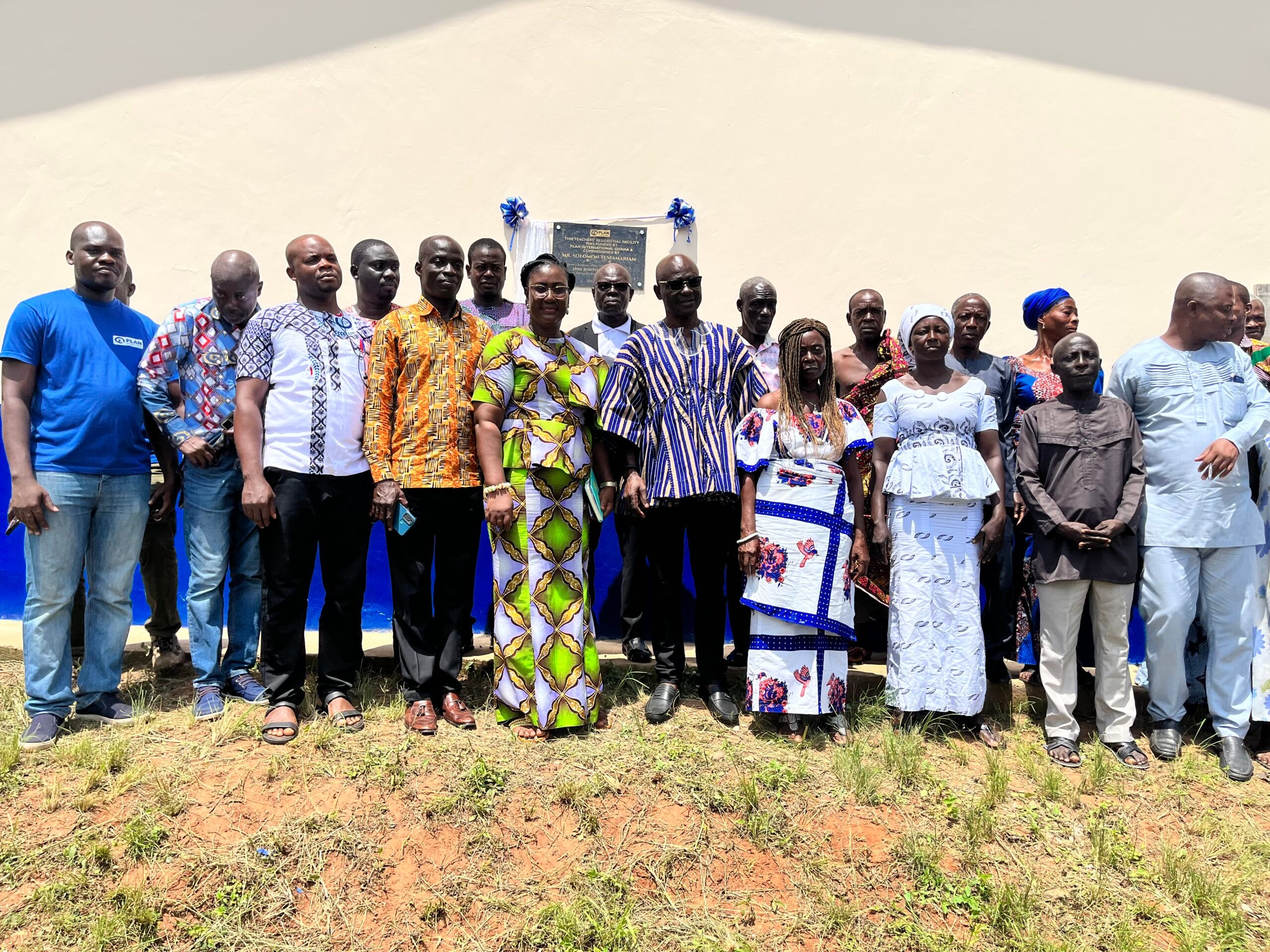 On Thursday 29 June 2023, Plan International Ghana opened a 12-unit residential complex for teachers at a primary and junior high school in the Upper Manya Krobo District to alleviate chronic teacher housing shortages and boost children's academic performance.
The newly constructed facility is expected to improve the living conditions and job satisfaction of the teachers who have been commuting daily from Asesewa on either private motorcycles or motor taxis over a 10-kilometer unpaved road.
The quarters, which include 6 detached washrooms and kitchens, were constructed in response to the declining academic performance of students, which was primarily due to a lack of teacher accommodation, which caused teacher tardiness and absenteeism.
Local teachers boost quality of education
The teacher irregularity or absenteeism was also blamed on the unavailability or unreliability of the public transport system, leading to substantial losses in contact hours.
During the commissioning, Grace Adza Awude, Ghana Education Service Director for Upper Manya Krobo District, commended Plan International Ghana for the support. She said, "Due to a lack of accommodation for teachers in our communities, we realised that teachers posted in the district always want to leave for other districts that are doing well in terms of infrastructure."
She noted that roads connecting rural communities were also in poor shape, discouraging several teachers from serving in remote areas and compelling others to commute from the district capital, Asesewa, while others quit.
More facilities still needed
Many schools lacked library facilities, she added and pleaded with other non-governmental organisations to support the directorate with library facilities and laboratories for information and computer technology to help prepare rural school children for the digital age, which now powers national economies and community development.
Mr. Asum Kwarteng, Head of Programmes and Influencing at Plan International Ghana, said the provision of the quarters aligned with Plan International's goal and encouraged teachers to accept postings to remote parts of Ghana where their services were most needed.
"It is Plan International Ghana's focus to contribute towards the betterment of teaching and learning in many communities," he said.
Mr. Kwarteng advised that education should be financed in a balanced way so that basic schools have enough funds to provide a good education. "There is a risk that very soon, because of the poor quality at the basic schools, we might not have the right kind of education, even if it is free," he added.