Youth voices central to Plan International Ghana
2 February 2023
A Youth Advisory Panel has been created in the Volta Region to ensure young people are at the centre of Plan International Ghana's decision-making processes.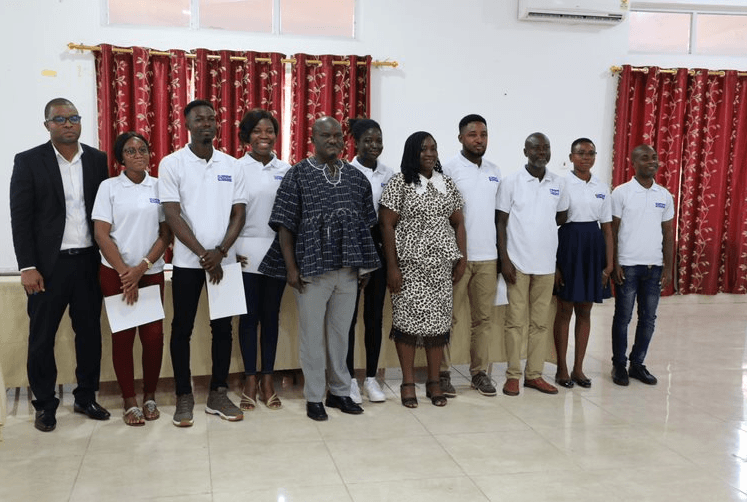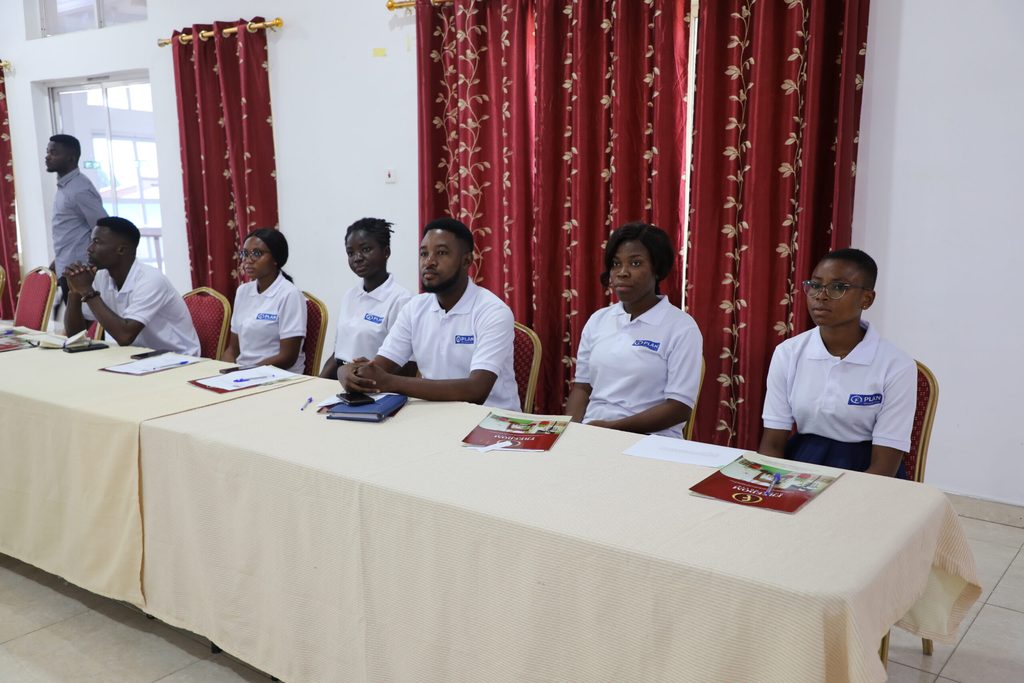 Plan International Ghana has launched a Youth Advisory Panel (YAP) in Ho in the Volta Region.
The YAP has been created by Plan International Ghana to increase young people's participation in the organisation's internal decision-making processes.
An event was held to swear in members of the panel and introduce them to their roles and the organisation they will be working alongside for 2 years.

The YAP will include 7 young people from children and youth advisory boards working on children's rights issues such as gender-based violence.
At the event to swear in the YAP members, Mr Benjamin A. Boateng, Monitoring and Evaluation Coordinator at Plan International Ghana said, "Working with youth as an organisation was a strategy to change the mindset of young people and to position them well for future responsibilities."
He added that the inauguration of the panel would be followed by training for the members to equip them with the information and skills required for their new roles.
Youth support strategic direction
Mr. Boateng, who swore in the panel, encouraged members to be committed to their duties, uphold and adhere to the terms of engagement and policies of Plan International Ghana to promote the welfare of young people.
Ms. Abena Anim Adjei, Youth Engagement Facilitator at Plan International Ghana, giving the overview of the YAP, disclosed that the organisation launched its first YAP in 2013, which comprised of 13 members, who worked on issues like sexual and gender-based violence.
Ms. Adjei said the new YAP will support Plan International Ghana to achieve its new country strategy and the Plan International global strategy by supporting young people to become leaders in their lives, communities and broader society.
Mrs. Thywill Eyra Kpe, Volta Regional Director, Department of Gender, said today's world provided unlimited opportunities for every young person to participate actively in solving the problems of their communities, districts, regions, and nations.
Young people lead change
Mr. Yao Semorde, Volta Regional Director of the National Youth Authority said it was important to engage youth in any activities to enhance their development. He commended Plan International Ghana for its continuous support in promoting the welfare of young people and preparing them for future responsibilities as youth are the future leaders of the country.
Benedicta, a member of the panel, pledged to be committed to her responsibilities and work to achieve the objectives of the YAP. She said they would uphold the values of Plan International Ghana in a spirit of unity and cooperation to strive for lasting impact and abide by the safeguarding policy of the organisation.
Youth empowerment, girls' leadership