Youth parliament holds stakeholders to account on sexual rights
A Plan International Ghana-supported youth parliament has met key stakeholders to improve the sexual and reproductive health and rights of young people in their region.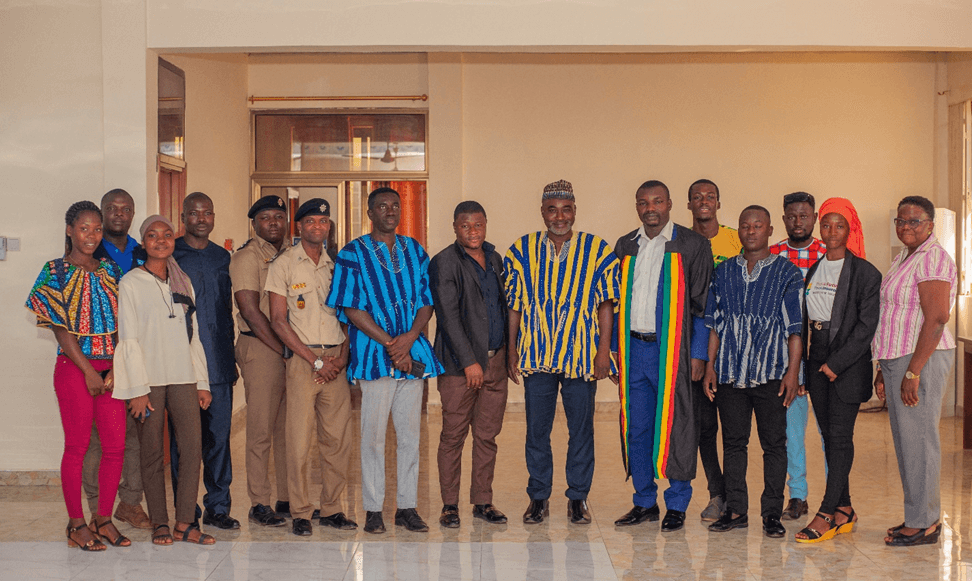 Members of the Upper West Regional Youth Parliament.
A youth parliament supported by Plan International Ghana has met with local stakeholders to discuss and improve young people's sexual health.
The Upper West Regional Youth Parliament met on 17 November to discuss and improve the sexual and reproductive health of young people in their region. They debated and examined measures carried out by the country's health and education services following issues raised during the parliament's meeting in June.
Key stakeholders discuss sexual rights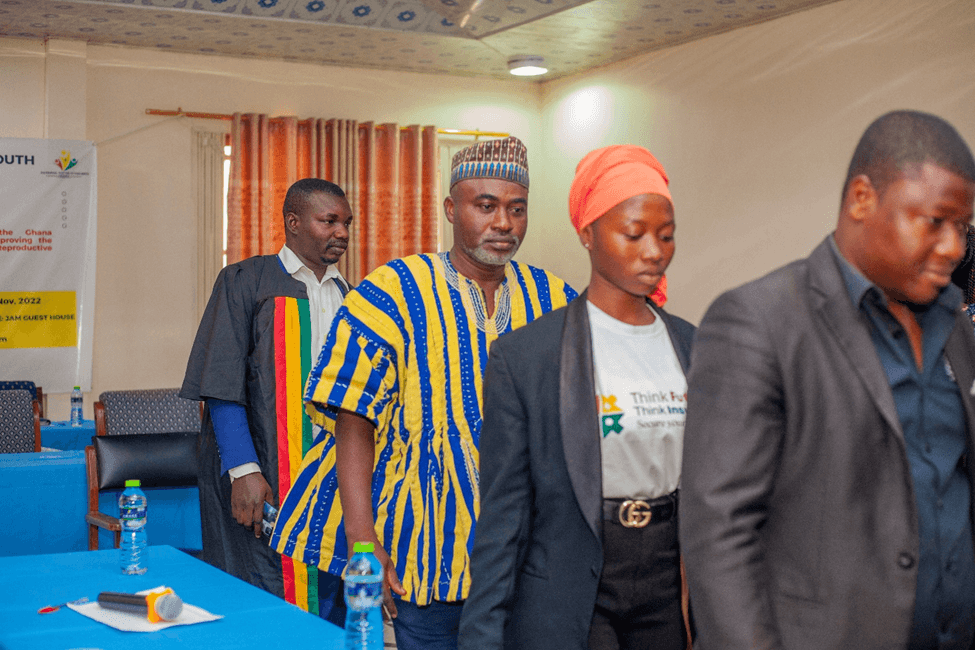 The meeting was funded by Plan International Ghana and brought together key stakeholders including:
Regional Director of Department of Gender
Special Assistant to the Regional Minister
Acting Wa East District Health Director
Officials from Ghana's fire service
Regional Director of the National Youth Authority
Ghana Girl Guides Association.
Madam Janet Kpan Bayel, Girl Child Officer of the Upper West Regional Education Directorate, said the Ghana Education Service (GES) had trained teachers to handle the reproductive health concerns of students in schools and that plans are underway to include sex education in the training of teachers. She added that the GES has also formed HIV/AIDS alert clubs, health clubs and adolescent health corners in junior high schools.
This, she mentioned, will encourage girls to discuss reproductive health issues with their peers and support them to access reproductive health information from healthcare providers, increasing their knowledge on contraception and preventing sexually transmitted diseases.
Young people take the lead
Mr. Kamaldeen Iddrisu, Programmes Coordinator for the Northern Programme Impact and Influencing Area of Plan International Ghana commended the parliament for taking steps to redress some of society's most pressing challenges for sustainable development.
He said the initiative by the young people to engage stakeholders using findings from research is necessary for improving young people's sexual and reproductive health and rights.
Sexual and reproductive health and rights, girls' leadership, Sexual and reproductive health services