AstraZeneca Ghana taken over by girls
Elizabeth and Patience took over key positions at AstraZeneca to mark International Day of the Girl to call for equal power for girls.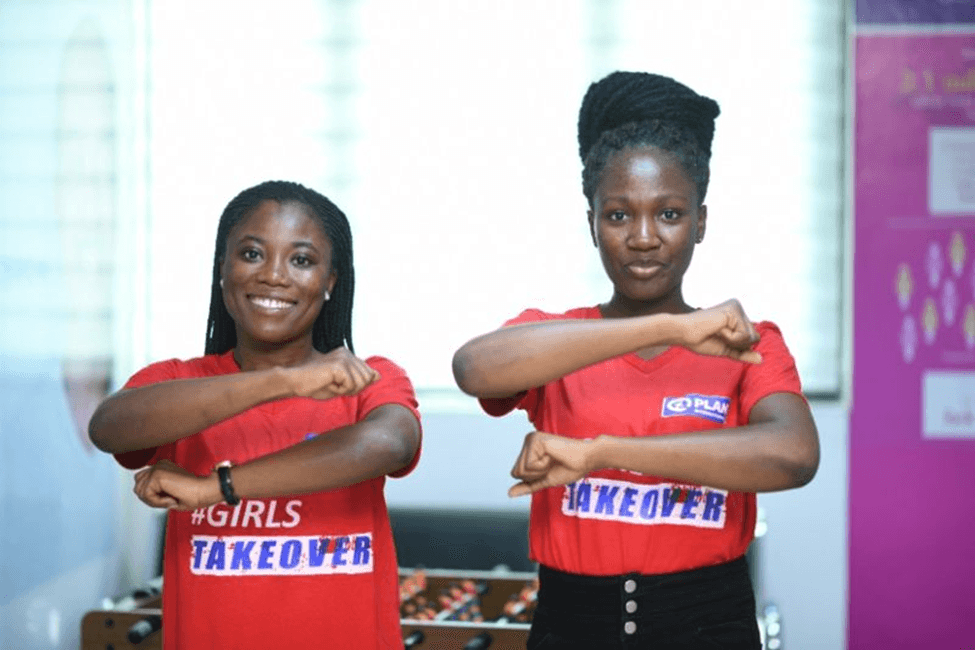 Two young female alumni of Plan International Ghana, both pursuing science courses in the university took over the role of Country Lead and Senior Sales Manager of AstraZeneca Ghana respectively.
Acting in their respective capacities as the Country Lead and Senior Sales Manager of AstraZeneca Ghana, Elizabeth and Patience interacted with various stakeholders in the medical value chain.
Gaining confidence
Speaking at a virtual meeting, Madam Barbara Nel, the Country President, Africa Cluster, AstraZeneca, called on the young ladies to have self-confidence to be able to attain leadership positions to contribute to sustainable development.
She said women deserved equal privileges to succeed in life and called on all stakeholders in Ghana and beyond to give equal opportunities to women.
She called for the barriers preventing many women and girls from taking up leadership positions to be broken by sensitising the public to know the importance of female leadership in all areas of society.
"If a woman gets a top position, I think women should also come out collectively to support her by educating themselves to understand how important female leadership is."
Equal power for girls
Elizabeth and Patience's take over of AstraZeneca Ghana was part of a global campaign. The global Girls Takeover is a call to action for radical social and political change to tear down barriers of discrimination and prejudice that continue to hold girls back.
Through the Girls Takeover, girls occupy spaces where they are rarely seen or heard, making it clear they have the right to be there without being silenced or ignored.
Girls Get Equal, Youth empowerment, Activism, girls' leadership