Time to Act! – Toolkit for Practitioners
Gender-Transformative Programme Strategies for Addressing<br>Child, Early and Forced Marriage and Unions in Asia-Pacific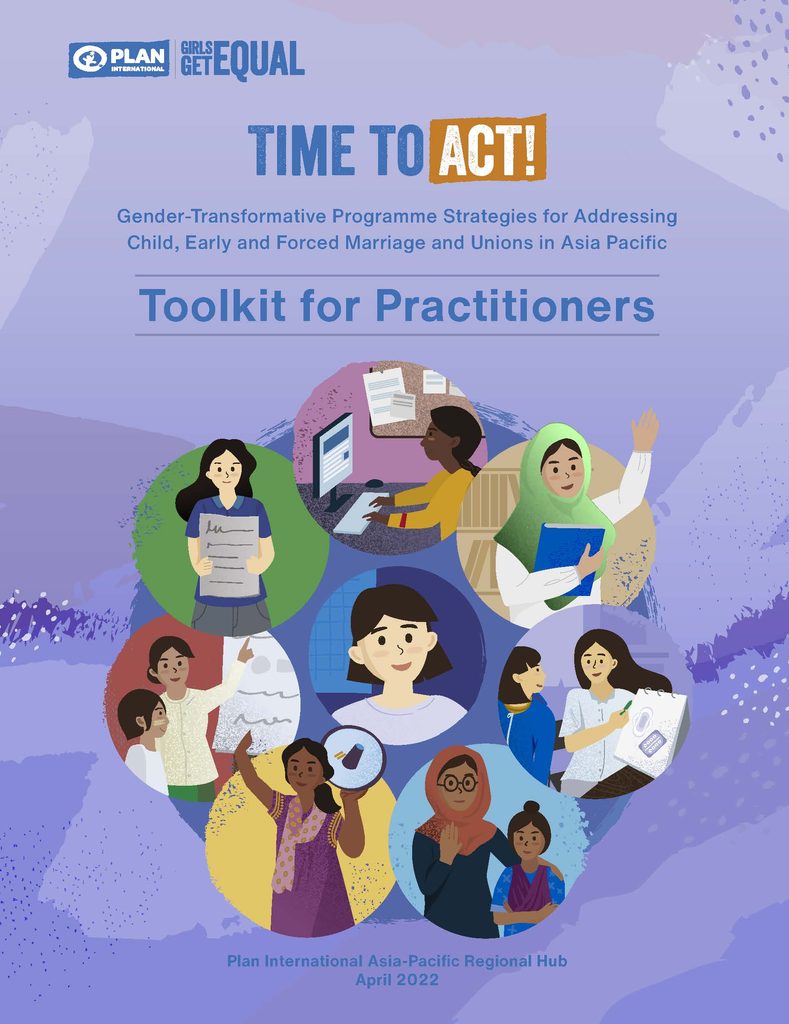 This toolkit developed by Plan International Asia-Pacific Regional Hub serves as a practical compendium of programming guidance for practitioners, and contributes to accelerating efforts to end child, early and forced marriage and unions (CEFMU) by 2030, in line with the Sustainable Development Goals (SDGs).
The key intention behind it is to offer and make available consolidated practical guidance on effective and impactful CEFMU programming and practices for Plan International and other civil society practitioners and actors in the region and beyond. As such, the practical guidance and ideas presented in the toolkit have been developed based on good practices, lessons learned, and programme evidence from the Asia-Pacific region, promoting a gender-transformative, multi-sectoral and multi-stakeholder approach to CEFMU programming.
The toolkit is divided into 3 sections:
Section 1: An overview of CEFMU in the Asia-Pacific region
Section 2: Key principles and concepts for a gender-transformative approach
Section 3: Practical aspects of CEFMU programme design and implementation.
Time to Act! – Toolkit for Practitioners
APAC CEFMU Toolkit Thematic Brief 1 – Key Principles and Concept
APAC CEFMU Toolkit Thematic Brief 2 – Taking Action
APAC CEFMU Toolkit Thematic Brief 3 – Strategic Interventions
Protection from violence, child marriage