Street artist warns against child marriage
Sabina, 19, uses her street performance to entertain and to inform her audience about the harmful practice of child marriage in Nepal.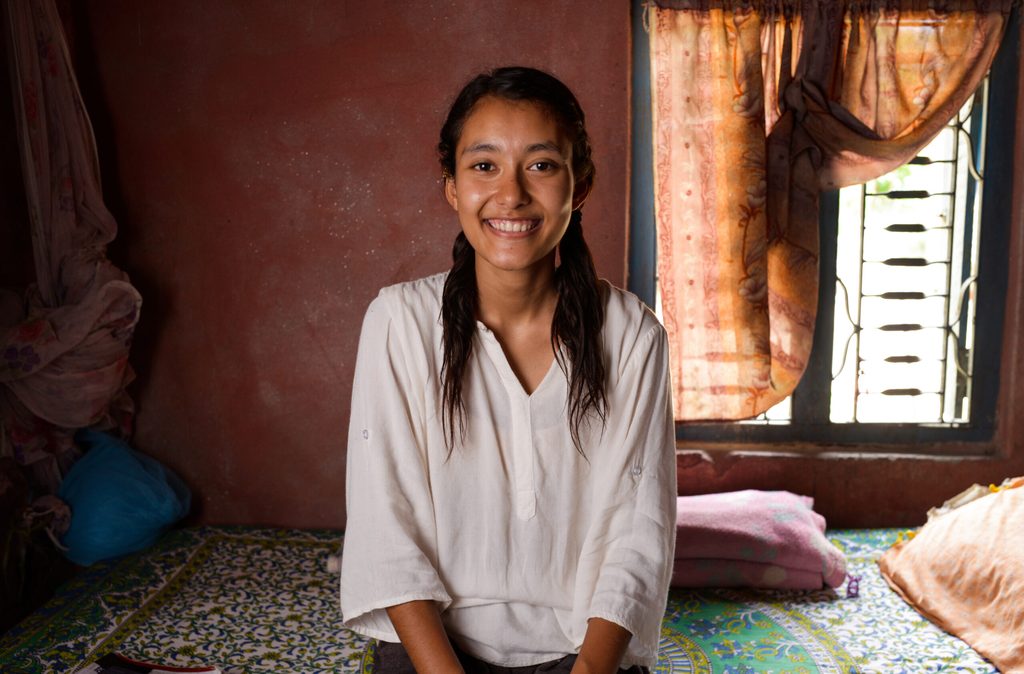 In a rural eastern-Nepal village, a young woman can be seen leading a street performance to enthralled children and locals stopped in their tracks. At first, the entertaining performance may not seem clearly understood. Yet, after a while, the narrative she is weaving becomes apparent: it is a tale of warning against child marriage and gender-based discrimination and violence. As she creatively informs and entertains her audience all in one act, most can agree: this is not your usual amateur street performance.
The young performer is 19-year-old Sabina, who has been another success story from the Youth Clubs facilitated by Plan International Nepal`sproject. As with many other girls across rural areas of Nepal, Sabina has grown in confidence under the safe environment of the club. She has been able to freely discuss gender equality, sexual and reproductive health, and the negative aspects of child marriage with her peers, while gaining the courage to put her concerns into her passion for performing.
"I am a girl with big dreams," she said. "But the road isn't always safe and easy."
In countries like Nepal, ending child marriage has been a slow process. In Nepal, a child bride is often just that, a child, sometimes even a pre-teen. And rather than a willing marriage, weddings are often a transaction among poor families. Girl brides are valuable workers, capable of cooking meals, caring for livestock, or working the field.
Such a fate could have awaited Sabina.
"I overheard the whispers of my parents, that my dowry becomes more expensive by the day. Because we don't have a lot," she said. "They said I'm a burden to my family. They said I must allow the hands of a strange man to greet me, so my parents can live worry-free."
Those overheard conversations left Sabina to wonder about her future: "Is this all it means to be a girl? That is not my dream. My dream is to stay in school so I´ll have skills that will help my family find a better way to make a living."
But the youth club that was set up in her village helped to divert her path and look towards her dreams.
"The people at Plan International told me what I need to know to fight for my dreams," she said.
Now she is a facilitator in the club, and ensures it is a refuge for young adults and children who may have been looking towards a darker future.
"After being exposed to different projects and activities where children can discuss, participate and share their ideas about issues that children, especially girls have to face, I found a positive strength within myself to stand up and try to make a difference," she says.
At the children's clubs, Sabina and her friends meet regularly. Discussions are led by girls and center on the concerns of girls. The clubs are playful, hence Sabina's creative output, even though the topics discussed deal with pain and suffering.
Guided by facilitators like Sabina, topics that might have been avoided in the past, like child rights, sexual and reproductive health, and child marriage, are revealed as occasions for resilience rather than resignation.
Sabina also advocates for child marriage-free communities and 100% school enrolment among children.
"It's tragic what girls have to face. I want girls to know their rights, so together, we can change our destiny," she said.
Sabina's commitment to her cause has been successful in stopping a number of child marriages in her community. She is a key ally in the fight for girls' rights, organizing community activities, and advocating at a national level. She was recently unanimously selected to lead the children's club network in her community.
"By working together, we can unlock the power of girls, and we will not stop until all girls are seen, listened to, and valued," she said. "We can make a wave of change, not only in our lives but for others in the community as well. Our voices might be little now, but little by little, little becomes a lot."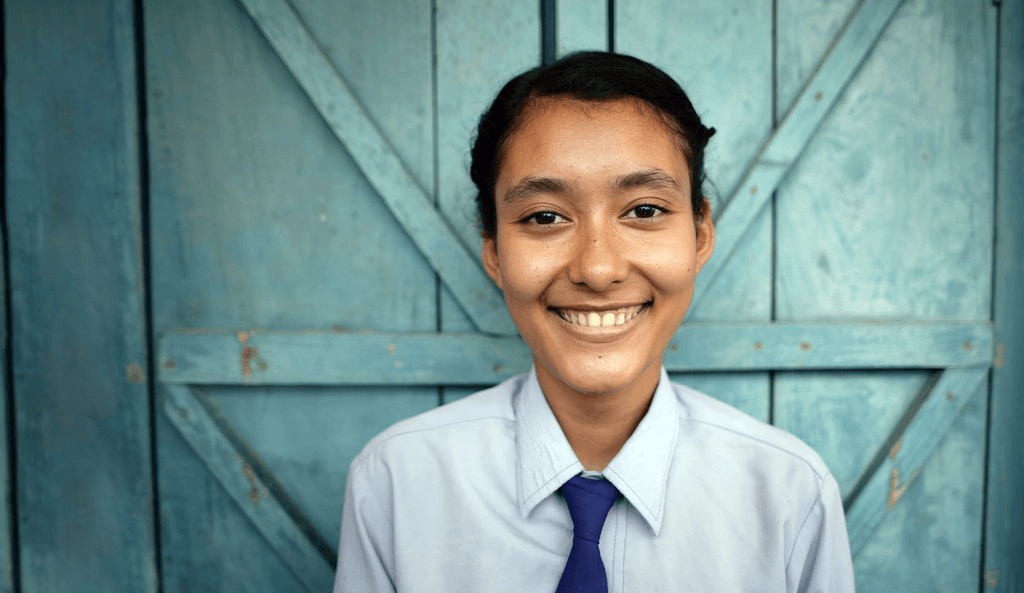 Girls Get Equal, Protection from violence, Sexual and reproductive health and rights, Youth empowerment, Activism, child marriage, Gender-based violence, girls' leadership, Teenage pregnancy