Speaking out: Young Forces and Voices Defy Child Marriage in Nepal
<em>"If I had been married so young. it would have been like a suicide. I might have gotten pregnant and giving birth would have been risky both for my physical and mental health. If I was married, I'd have to obey my in-laws and my fate would depend on them. My life might have been dark and lonely."</em>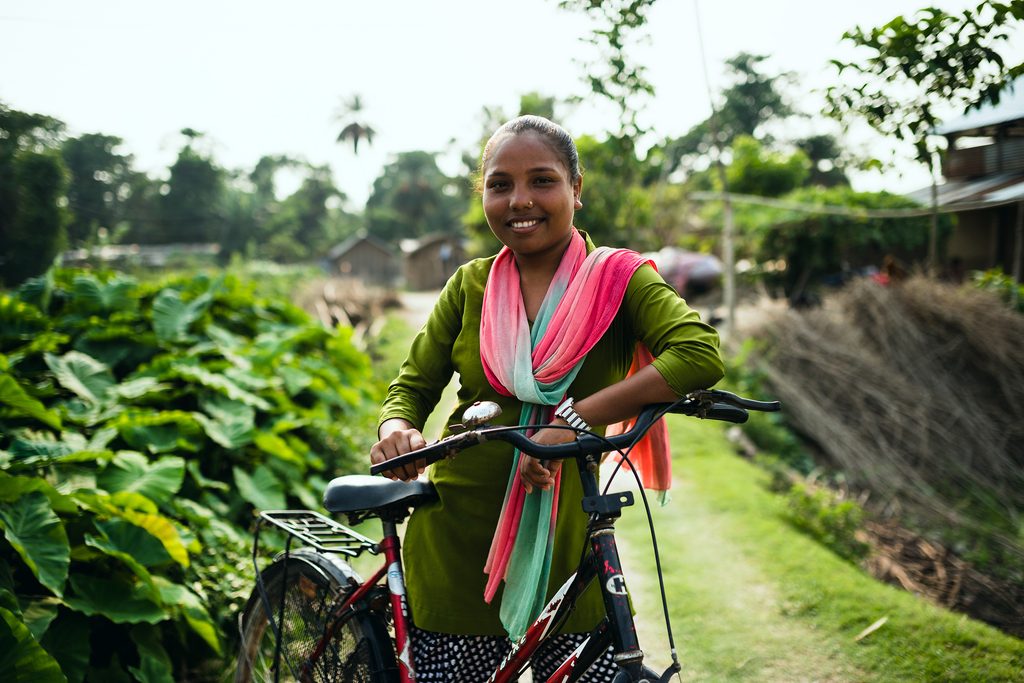 When Laxmi was 16, her parents told her that they had found her a husband. Instead of feeling happiness, she ran out of her house and found other members of a Children's Club program promoting public health, education and expanded opportunities to help eliminate child, early and forced marriage. In this club, she was able to explain how she was not ready for marriage and was given the confidence to stop it. Now, Laxmi is still unmarried and motivated to help other girls liberate themselves from their child marriage.
In past and present Nepal, running out on parents might be considered behavior to shake the foundations of the family. The practice of child marriage remains persistently and stubbornly common. Every day throughout Nepal, dozens of girls from vulnerable communities are married off early and against their will. Thirty-seven percent of girls marry before the age of 18, and 10 percent before the age of 15, making Nepal the country with the third-highest rate of child marriage in South Asia.
Thanks to the Children's Club supported by Plan International Nepal, displays of autonomy by young girls like Laxmi are becoming increasingly widespread across the country. The project takes a holistic approach to identifying and addressing the root causes of this harmful tradition and identifying opportunities for change. At the children's club, girls can meet regularly to discuss child rights, sexual and reproductive health, and the negative aspects of child marriage.
As elsewhere, the negative consequences of early marriage in Nepal can be extreme. Early marriage often puts an end to a girl's childhood. Many girls are forced to abandon school. Married children become parents far too soon with potentially dire consequences to their and their family's health, including sometimes death, due to early pregnancy. Many child brides face a heightened risk of domestic violence too.
Fighting a two-step marriage tradition
Such challenges were experienced firsthand by Poonam, who was forced to marry an older man when she was only 13-years old. In Poonam's community, marriages happen in two stages. First, there is a marriage ceremony. This is followed sometime later by a ceremony called a Gauna, marking the moment when the bride goes to live with her husband and in-laws. Gaunas are common in communities where children are married prior to puberty.
Yet, the first of these ceremonies is not an engagement. It is more like a marriage and can be as difficult to dissolve. Children who have been married off and are awaiting their Gauna often describe their entire childhood as being altered by the knowledge that they are already married, as Gaunas frequently occur while girls are still far too young for marriage.
Joining Plan International Nepal supported adolescent clubs has been transformational for Poonam.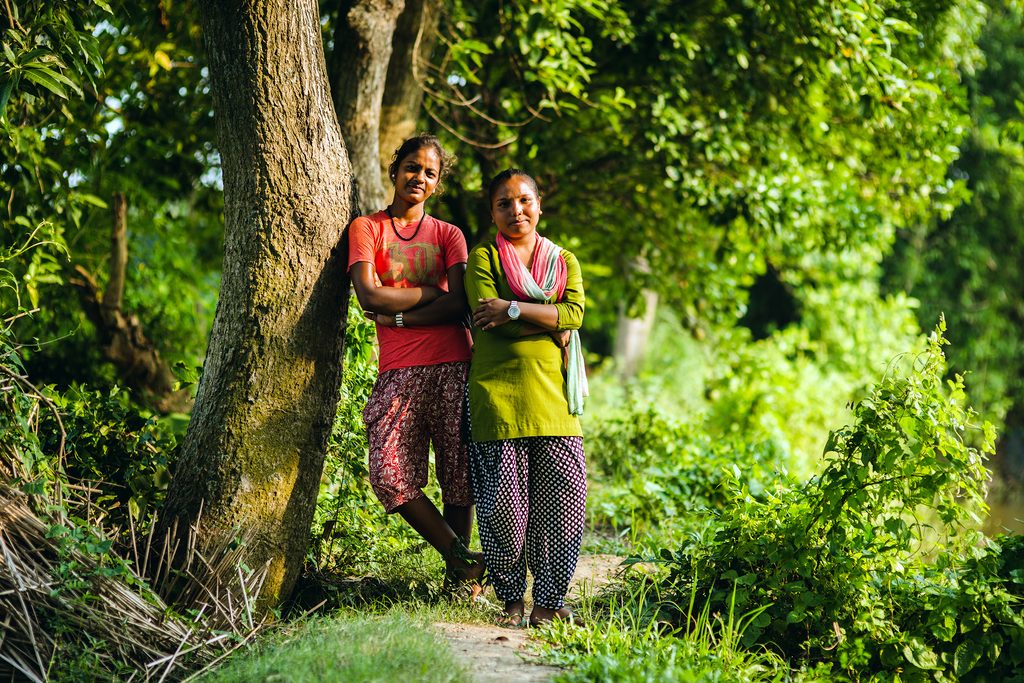 "Now I am president of the Adolescent Girls Club and my life has completely changed. I started to advocate against child marriage. I became confident and my self-esteem increased. I had the opportunity to take part in various activities like training, workshops and traveling to other districts representing my club," said Poonam. "We have been able to stop four child marriage attempted cases in our community."
Poonan's story was complex. For years she's been the subject of gossip and criticism from her community who didn't understand why she continued to pursue her education instead of settling down with her husband.
Although Poonam is married and her in-laws have tried to take her to their home on numerous occasions, each time she'd quickly return home. "My husband wants me to stop my studies as he and his family cannot afford it, so my father has paid my admission fee for grade 12, which I have now completed. Since then, I rarely go to my in-laws. They do not care about me and the progress I am making."
In the case of Laxmi, facilitators from the Children's Club put her in touch with a local non-profit, one of Plan International Nepal's implementation partner organizations in Nepal. Representatives from the organization then visited Laxmi's parents to persuade them not to go through with the wedding.
Laxmi remains grateful for her freedom and wants to ensure that all girls have the same access to information and support that she did.
"We have to empower girls. If more girls are aware of their rights, their situation would be better."
And, thanks to Plan International Nepal's interventions, now 21-year-old Poonam continues to study to become a teacher.
"My motivation is to teach children from a young age that child marriage is unacceptable and they should reject any such proposals."
Girls Get Equal, Protection from violence, Sexual and reproductive health and rights, Youth empowerment, Activism, child marriage, Comprehensive sexuality education, Gender-based violence, girls' leadership, Teenage pregnancy