A Window of Opportunity for Cambodian Girls Trapped by Child Marriage
Through vocational skill training, girls from rural communes in Cambodia refuse to let early marriage decide their future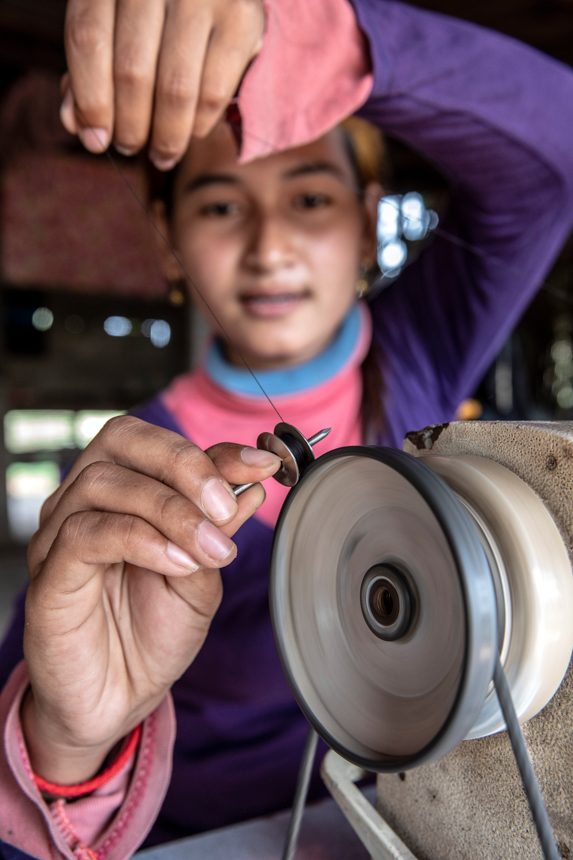 Imagine, for a moment, that you're a bright young girl with dreams of getting an education and someday starting a business. You have a work ethic that drives you to arrive at school early, ready to study hard and learn. Afterward, the same forces drive you to toil into the evening on the farm your family works.
But one day your family can no longer afford to send you to school. And this leads to getting married far too young. Now, your business dreams are no more, and the future is unclear.
That's what happened to Lean, a 20-year-old girl from a rural commune in Ratanakiri province. By third grade, Lean had dropped out of school. By 14 she was already married. Lean's story is overwhelmingly common in rural Cambodia, where forced marriage as a response to economic challenges remains embedded in the culture.
But now, a project called the Skill Development and Employment to Reduce Early Child Marriage, supported by Plan International Cambodia, is offering Cambodian girls glimmers of hope for a different and better life. Available for those who have no formal skills or training, this three-year-old project is demonstrating that teaching girls' new skills is one of the best investments a family and a country can make.
The project offers a variety of different skills training in Ratanakiri's Provincial Training Center. Lean received training on make-up and cosmetics.
During the training, she could not hide her positivity about the future: "I was so happy when I learned I was accepted into this project. It has changed my life. I'm really excited to return to my commune and let other girls know how this training can change their life."
"I'm really excited to return to my commune and let other girls know how this training can change their life."
What makes the project viable for most of the girls like Lean is the daily food allowances and support they receive to complete the training. Participants are offered accommodation and the roughly $2.5 food allowance each day is enough, so that girls are not anxious about having to find work after class. Lean also received funds so that her husband could travel with her to the school.
The support to attend training certainly helped Amping, a 19-year-old girl from Ratanakiri province who also participated in vocational training for sewing. The allowance helped her to continue training without disruption, and Plan International Cambodia supported her father's travel so he could accompany her to the training.
"My family is poor, so my parents did not have enough money to support my studies and forced me to quit school after sixth grade. No one in my family has ever finished primary school," she said.
What the project reveals is that training and educating young women who were unable to complete school can be vital in development efforts. Girls who receive an education are able to earn more, better able to protect themselves and their families, have greater confidence, decide when and how to have safer pregnancies, and are less likely to marry young. They are more likely to ensure that when they start their own families their sons and daughters finish school, giving them a chance to avoid a life of poverty.
By teaching girls skills like sewing and bookkeeping, the project is helping them acquire locally in-demand talents that help them find a job capable of better supporting them and their families.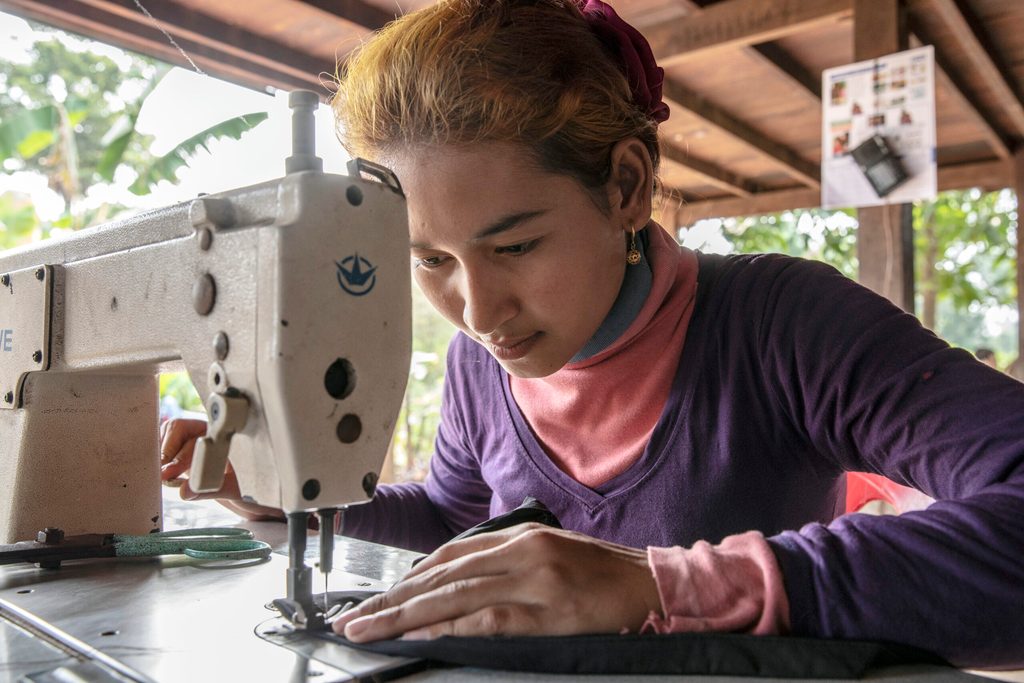 These days, Amping is really excited about the future after her training. She wants to inspire others in her village to persevere and take any special opportunities that can come their way. She hopes to be a role model to other young girls in her village so they too can get a better life, even if they are poor.
"I am going to start my small business by using my vocational skills training in order to generate income to support my family beyond farming activities," Amping said.
When her training ended, Lean also returned to her village. Rather than returning to farming, she used some of the skills she learned with Plan International Cambodia and opened a beauty salon earning the equivalent of between $7.50 to $12.50 a day, about three or four times what she earned through farming.
"I tell everyone in my village, but especially the girls: a better life is possible through education," said Lean.
Girls Get Equal, Sexual and reproductive health and rights, Skills and work, Activism, Cash and voucher assistance, child marriage, girls' leadership, Lifeskills training, Livelihoods, Teenage pregnancy, Vocational training, Youth economic empowerment in emergencies