Breaking the Link: Girls Disrupting the Cycle of Child Marriage and Poverty in Cambodia
Picture this: you are a girl preparing to be married young. The other girls in your village are either married off or waiting. Then you switch on the radio or look online and see a girl just like you reporting that things can be different!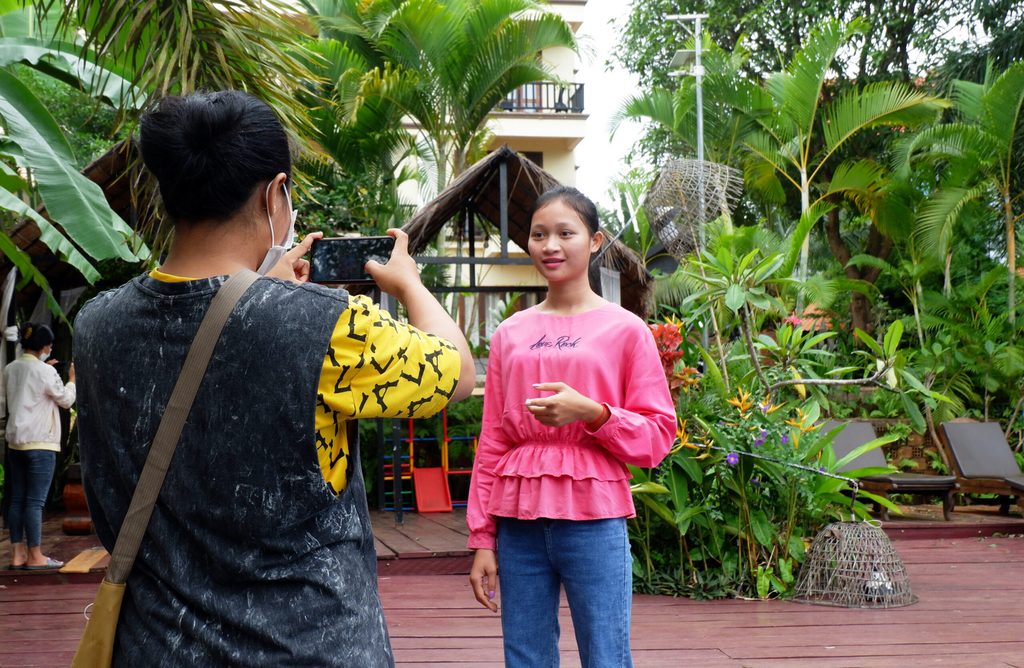 "My stories were in the media and girls started talking about gender equality and child marriage more," said Kerry, 18, who received journalism training and media equipment from Plan International Cambodia.
The roving reporters asking the right questions
Recently, Plan International Cambodia launched a project to train girls to produce and broadcast stories about child marriage. Soon after, teenagers started making noise.
So far, the project Reduction of Early Child Marriage and Adolescent Pregnancy for Indigenous Young Women in Ratanakiri Province, has trained 10 girls and young women to cover topics on child, early and forced marriages through youth-led journalism. Working in partnership with the Cambodian Center for Independent Media, the girls have produced stories, interviews, and social media posts that tell the story of child marriage and dropping out of school from a unique vantage point: young girls themselves.
"I worked with Plan International staff to produce a report on child and early forced marriages, early adolescent pregnancies, and dropouts from school," said Kerry.
The project is an example of how traditional information campaigns in the media can be revitalized by incorporating the voices and perspectives of people that had no voice before.
Along with their own stories, the girls conducted an interview with a deputy district governor in Ratanakiri Province, a young indigenous woman and role model who had to escape an early marriage herself before she could thrive. Testimonials like this and the one from Kerry are important, because when it comes to campaigns to end child and early forced marriage certain messengers are more effective than others. Indeed, studies have shown that messages from other girls or from female authorities were most effective overall.
The girls have also interviewed other representatives of local authorities, including officials from the Provincial Department of Education, Youth and Sports. In their stories, the girl reporters prod authorities to reveal the extent of and actions taken by the department to curb the dropout rate for vulnerable girls so they can continue their studies at least until grade nine.

A new generation of educators against child marriage
As the number of girls in Cambodia being married off in their childhood years remains persistently high, almost one in five girls are married before their 18th birthday, the approach taken by Plan International Cambodia is showing increasing results.
Along with highlighting the issue through information campaigns in Ratanakiri Province, Plan International also offers vocational skills training and supports the implementation of New Generation, a project that delivers classes on adolescent sexual reproductive health and rights and teaches teens to be peer-to-peer educators.
One recent graduate of New Generation is 18-year-old Phon, who had felt the pressures of being an unmarried girl in her village firsthand.
"Because of customs and traditions in my village there is pressure to marry early. People think they need to get married so there are more hands to help on the farm and parents worry that if a young woman is unmarried, she will become a spinster and a burden," said Phon.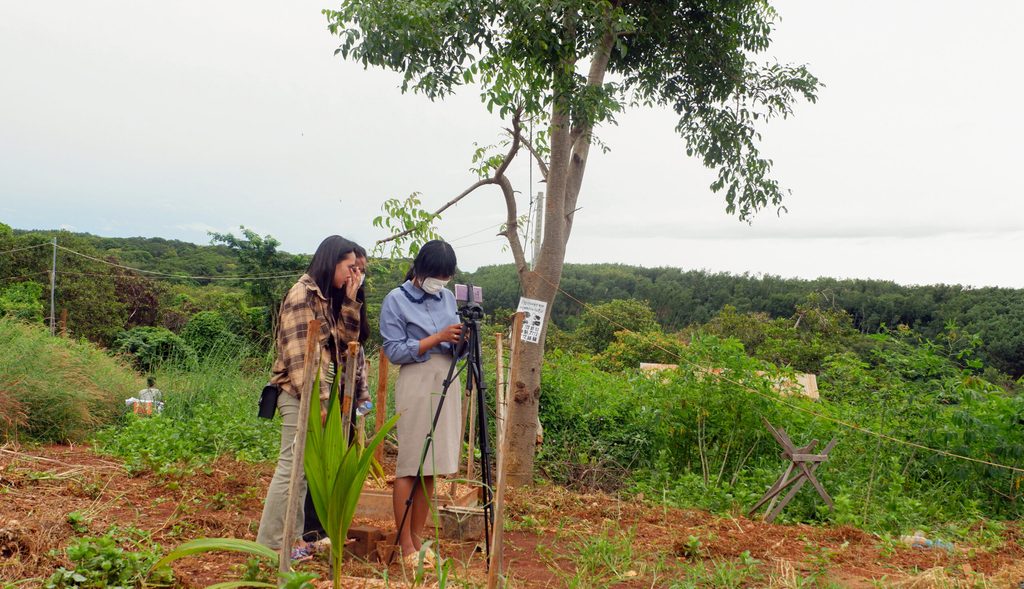 "…parents worry that if a young woman is unmarried, she will become a spinster and a burden,"
So moved by what she learned, upon her return to her native village, she told her parents she would not marry the man they had selected for her.
"They didn't understand the dangers of child marriage and wanted to continue the traditions and norms of our community," she said. "Due to the classes, I was able to tell them about my job opportunities if I stayed in school and not get married. Fortunately, they eventually listened."
Now, Phon can continue her education and go to college, planning to pursue a job as a social worker after graduation. And she acts as a peer-to-peer educator in her community to inform others on sexual health and the pitfalls of child marriage.
"I want all young people in my community to be self-aware. I want people to know the negative effects child marriage has on people and how education gives you better prospects for your future and a healthier life. I hope to become a social worker so more youths can become influential citizens in our community," she said.
Noisemakers
Within Ratanakiri province, sharing information has become key to combatting child marriage. Girls are making noise and creating a change. These days, many girls like Phon can confidently inform their peers about sexual health and the benefits of resisting child marriage.
And Kerry and her fellow reporters now know how to effectively report on child marriage and broadcast their messages across the province.
"I am so grateful to Plan International Cambodia for giving me the opportunity to learn about journalism and broadcast important messages to fight child marriage. I still have a lot to learn about broadcasting, but I am more determined than ever to improve and inform as many people as possible," said Kerry.
Girls Get Equal, Sexual and reproductive health and rights, Skills and work, Youth empowerment, Activism, child marriage, Civic engagement, girls' leadership, Teenage pregnancy, Vocational training, Youth in media