Removing social stigmas to help end child marriage
Throughout the regional testimonies, speakers repeatedly described how the different Children's Clubs and Youth Forums, supported by Plan International, are providing opportunities to understand the causes more, learn and collaborate with others. Boys and girls alike are working together to end child marriage and create a gender-equal society. Just like 20-year-old Tien, a young man from Lai Chau Province, a Northern mountainous area in Vietnam.
"Around 5 years ago, child, early and forced marriage was a very common practice in my village. If a girl was not married before 18 years old, everyone in the community would think her or her family had a problem," he said. "When Plan International came to our village, I could witness changes in people's behavior, especially among younger generations who are more open to absorb and accept new perspectives."
After actively advocating to fight the issue for some years, Tien was selected as the head of his Champions of Change Club, where they organize monthly meetings for members to share their experiences, advise each other when their parents force them to get married, and host community events. These events inform people of the negative consequences early marriage can bring to the entire family and community.
"We didn't just talk in general. We had young married couples joining us and sharing their own stories. We discussed equal education and worked together on new livelihood models like raising local goats, planting and growing local rice, etc. to prove that there are different opportunities better than getting married early. I understand that our activities are small, but I believe that effort from the grassroot level can always make a difference," he said.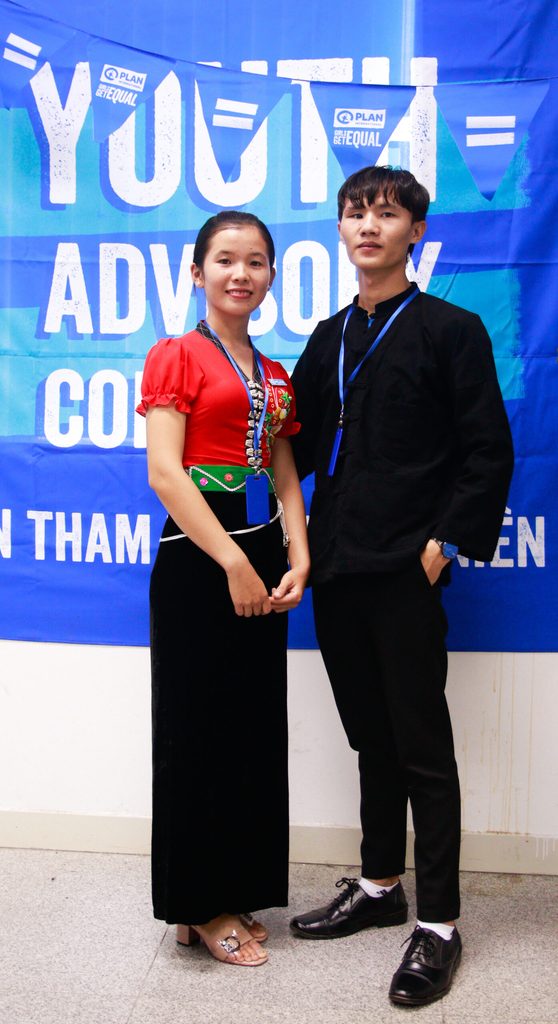 Call to Action
As a young man advocating for the rights of females, Tien is a firm believer in the power of the collective. He emphasized the importance of involving others to change the social norms and prejudices that form part of the root causes of child marriage.
"I always believe that ending child marriage is not the sole responsibilities of girls and women, but boys and men are also key factors to make a change," he said. "If both boys and girls work together to persuade their parents, their collective power could win."
He finished his speech by calling on people to join him and his friends; to learn and grow and understand there are many opportunities for boys and girls beyond child marriage; to break through the damaging social norms and gender stereotypes.
"Child, early and forced marriage has a negative impact on all of us, no matter what our gender is. Let's believe in collective power, so both girls and boys can eliminate this issue. We have many opportunities waiting for us out there, don't be tied down by social norms and prejudices!"
Education, Girls Get Equal, Protection from violence, Sexual and reproductive health and rights, Youth empowerment, Activism, child marriage, Civic engagement, Comprehensive sexuality education, Teenage pregnancy