16 JULY 2021
Forced to drop out of school early, Mai got married when she was just 17 and had almost given up hope until she joined Plan International's Youth Advisory Council. Now she shares her story of early marriage and is a committed campaigner for gender equality and girls' rights in her community.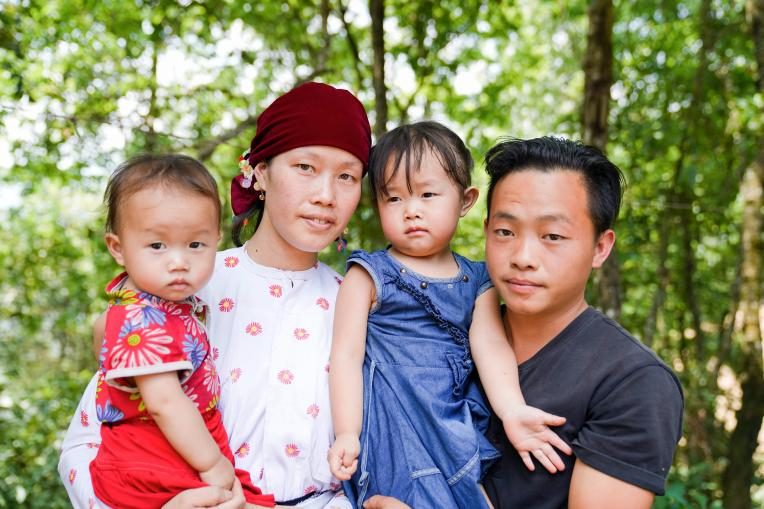 21 year old Mai got married when she was just 17, in the four years since she has given birth to two daughters and is now pregnant with her third child. She lives with her husband's large family in a small house in Ha Giang province.
"I was a confident girl, in high school, I was a member of the school's music club. My dream was to become a famous singer so that I could sing in front of a big crowd. But I wasn't able to pursue my dream.
I have five siblings. My older sister got married when she was 18 and moved to a big city for work. As the second-born child, I then became the old, unmarried girl in the family and people started calling me a spinster. In my village, girls get married between 14 to 15 years old, sometimes even earlier. This is a tradition that has existed for a very long time and seemed impossible to change.
When I was 17, I met my now-husband and fell in love with him. The passion of first love combined with huge pressure from others, made me decide to get married despite the fact that I had to drop out of school as my husband's parents didn't want me to continue studying. They thought it was wrong as my husband and I went to the same school and there was no need for us both to study. My parents tried to stop me, but I didn't listen to them.
I gave birth to my first child soon after getting married. I stayed at home all day to do the housework and to look after the children. In my free time, I helped the family with farm work and fed the cows.
Because we got married and had children quite early, my husband and I can't live on our own; we rely on our parents-in-law for everything in life, not only economically. We couldn't even make decisions about our personal lives. For example, when I wanted to change my hairstyle, I had to ask for permission. It was a total barrier for me and I didn't think I could change anything.
Every day was the same for me. The turning point came when I was elected to be the leader of the women's union in my village. Plan International supports the union activities so I knew about the organization when it asked me to become a member of the Youth Advisory Council. Since then, I have had the opportunities to learn new things through meetings with other youth from around the country and discussions about youth issues and gender equality.
I also have made new friends who can talk and share my story. Their passion for changing the old social norms and promoting girls' rights inspires me. For the first time in years, I have a goal. I want to make a contribution, even a small one to change the future of my two daughters. I will try my best to send them to school, teach them to dream, and grow wings to fly.
My aspiration is also for the girls' club members in my village where I am a mentor. I tell them my story and encourage them to never give up on their dreams. With the right knowledge, they will know what to do and how to ignore other people's harmful words.
I also hope that I can work with Plan International for as long as possible to fully achieve gender equality and girls' rights in my community."
Early childhood development, Girls Get Equal, child marriage, Parenting, Teenage pregnancy