A Year of Changing Lives – Plan International Lebanon annual report 2022
Plan International Lebanon 2022's Annual Report, titled "A Year of Changing Lives," showcases the organisation's impactful achievements and initiatives.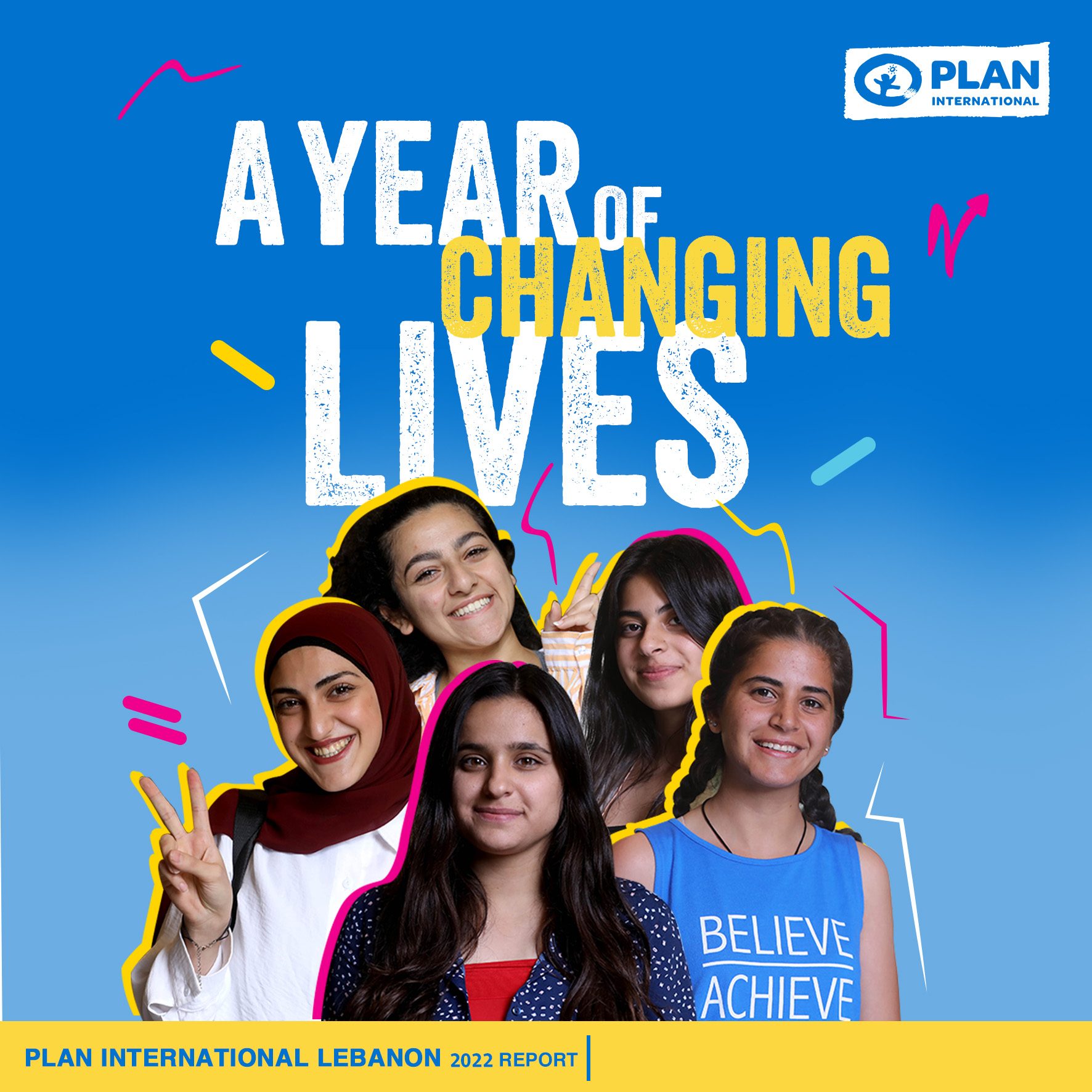 This report highlights the transformative impact of Plan International Lebanon's work on girls and young women in 2022 through various programmes on key issues, including education, sexual and reproductive health and rights, and empowerment.
By breaking barriers and challenging gender norms, Plan International Lebanon has created lasting change, empowering children, girls, and young women to thrive and realise their full potential.
The report reflects the numbers and achievements per programme, emphasising the organisation's dedication to improving lives and fostering a brighter future for Lebanon's children and youth.
Download annual report
Education, Girls Get Equal, Protection from violence, Sexual and reproductive health and rights, Youth empowerment, Activism, Comprehensive sexuality education, Financial literacy, Gender-based violence, girls' leadership, Lifeskills training, Livelihoods, Menstruation, Sexual and reproductive health services, Vocational training