We are working to end violence against girls and young women in Lebanon and are also advancing their sexual and reproductive rights.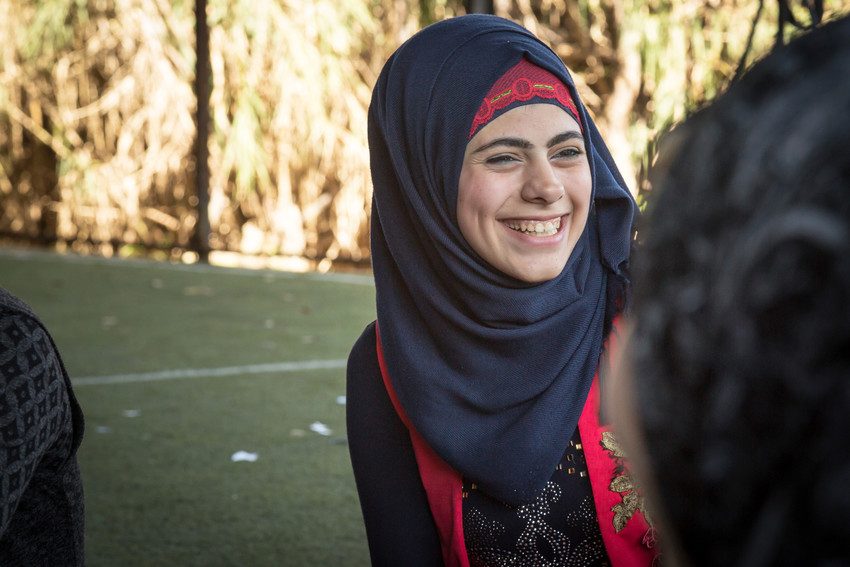 Plan International Lebanon works to end violence against girls and women by tackling the deep-rooted discriminatory norms and attitudes that justify abuse.
SUPPORTING VULNERABLE GIRLS
We also strongly condemn child marriage which has serious implications on girls' health, psychosocial wellbeing and futures.
Our work primarily targets vulnerable girls and young women aged 10-24. We support them to gain the knowledge, skills and attitudes they require to exercise their sexual and reproductive health and rights.
COMMUNITY SUPPORT
We recognise the role that families and communities play – in both a positive and negative way – in how girls exercise their rights. As a result, we raise awareness of girls' sexual and reproductive health and rights among parents, caregivers, family members and the wider community so they can support girls and young women.
We also train service providers so girls and young women have access to safe, quality services that respond directly to their specific needs.
INTERNATIONAL DAY OF THE GIRL – 2019
On 16 October 2019 to celebrate the International Day of the Girl, Plan International Lebanon in partnership with Amel Association and with the collaboration of the municipality of Tyr, organised an interactive play performed by Laban association's troop around the topic of changing the stereotypical image of girls and women in the media.
This event allowed many women and girls to speak out through art and visual representation.