A global EU without feminism at its core is set to fail us
16 July 2021
The EU is still rightfully seen as a global gender equality champion and, although it is not an easy task, feminism should be at the heart of its foreign policy agenda, writes Serap Altinisik.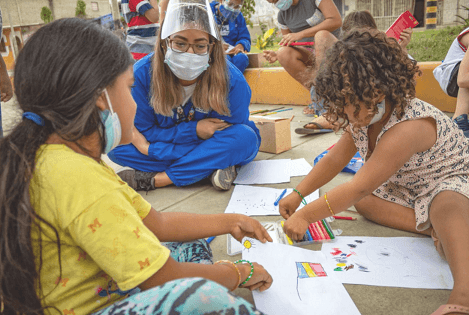 Whether it makes the headlines or not, the Venezuelan crisis is very much alive.
More than 5.5 million, 25% of whom are children, have been forced to flee to other countries, mainly Colombia, Ecuador and Peru. This number is expected to reach a total of eight million displaced people.
The European Commission qualifies the Venezuelan crisis as a "forgotten" one in their 2020 assessment, a term referring to "severe, protracted humanitarian crisis situations where affected populations are receiving no or insufficient international aid and where there is no political commitment to solve the crisis, due in part to a lack of media interest".
But there is some revived hope within humanitarian communities that things might change.
Read the continuation of this opinion piece on Euractiv.
Emergencies, girls' leadership