European week of action for girls
The campaign by young activists from around the world that demands girls rights to be at the centre of EU policy.
The European Week of Action for Girls (EWAG) is a week-long programme of events and activities, based around the International Day of the Girl Child, on Monday 11th October.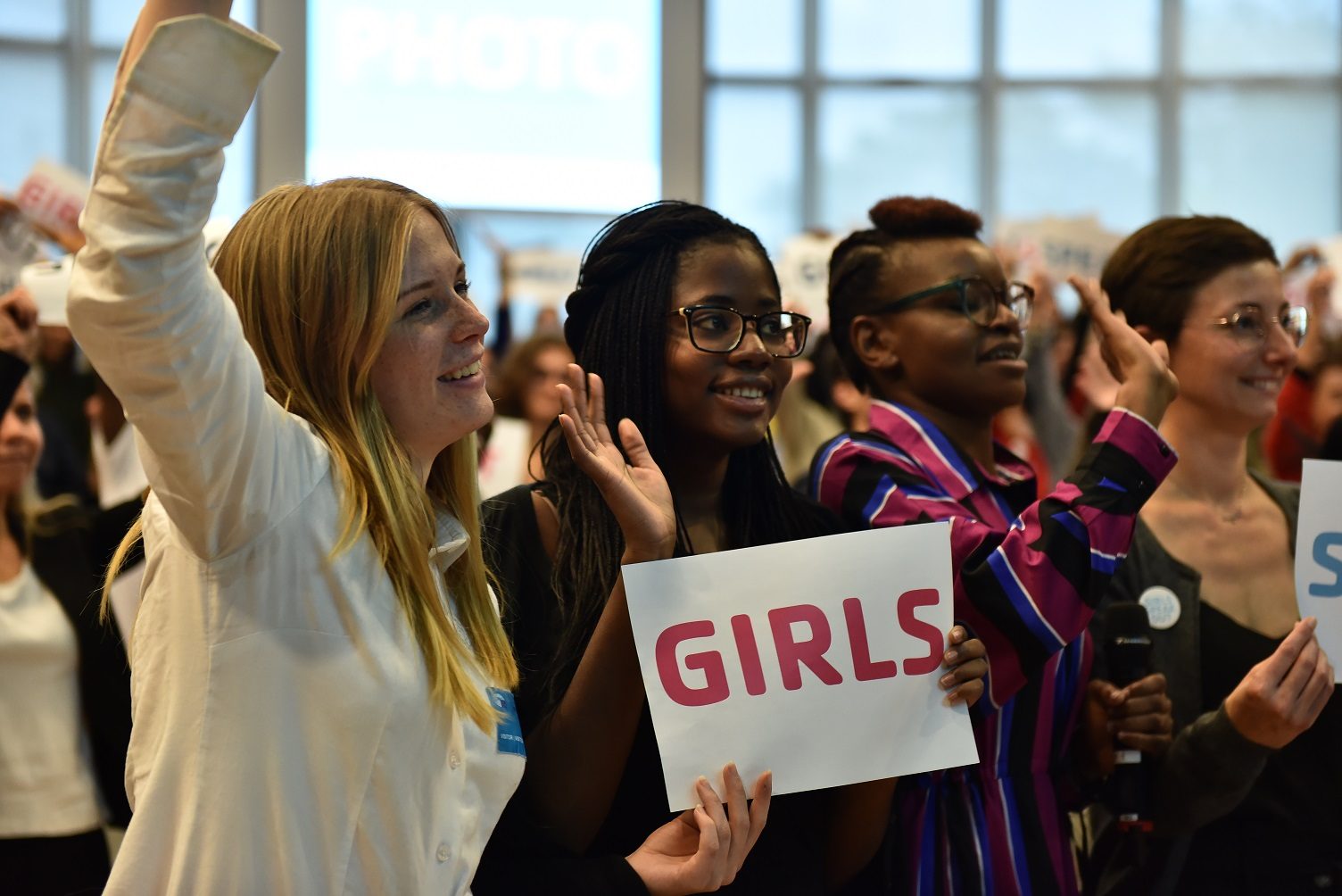 The end goal of the International Day of the Girl Child is to bring the voices of girls and young women at the forefront of decision-making, and for the last 10 years the EWAG Coalition has organised a series of activities and events aimed at creating a space for girls' voices to be heard by the EU Institutions in Brussels. The 2021 theme builds on last year's work around the EU-AU partnership with a particular focus on how the COVID-19 pandemic affects girls' rights and how this should be reflected in the partnership and in the agenda of the AU-EU Summit which we expect to take place in February 2022. The campaign umbrella theme is Girls Unite (#GirlsUnite), with 4 thematic pillars: Violence and harmful practices; Health and sexual and reproductive rights; Education and economic empowerment; Girls' participation and political empowerment.
For the 2021 edition of EWAG, the Coalition is organising a series of events bringing decision-makers and young people together to share their views and debate the way forward. The events cover a range of activities, such as: panel discussions with decision-makers from the EU and AU, exchanges with Member states, opinion pieces featured in European media, digital communications activations, and more. It is worth mentioning that the campaign has been offered the Patronage of the European Parliament, as an endorsement of its mission. The 2021 edition brings together more than 30 young advocates from Africa and Europe.