Becoming a reliable and credible partner of choice for the EU institutions.
The Plan International EU Liaison Office works to influence EU external policies and programmes, through an integrated approach to advocacy, communications and funding, and based on voices of girls and young women themselves.
From conducting face-to-face meetings to developing policy recommendations and organising campaign-actions, we work to raise Plan International's position as an expert on girls' rights and gender equality, as well as EU development and humanitarian policy.
Evidence-based influencing
By reflecting the voices of children and young people themselves, we respect their call of "nothing about us without us" and enhance our credibility and legitimacy.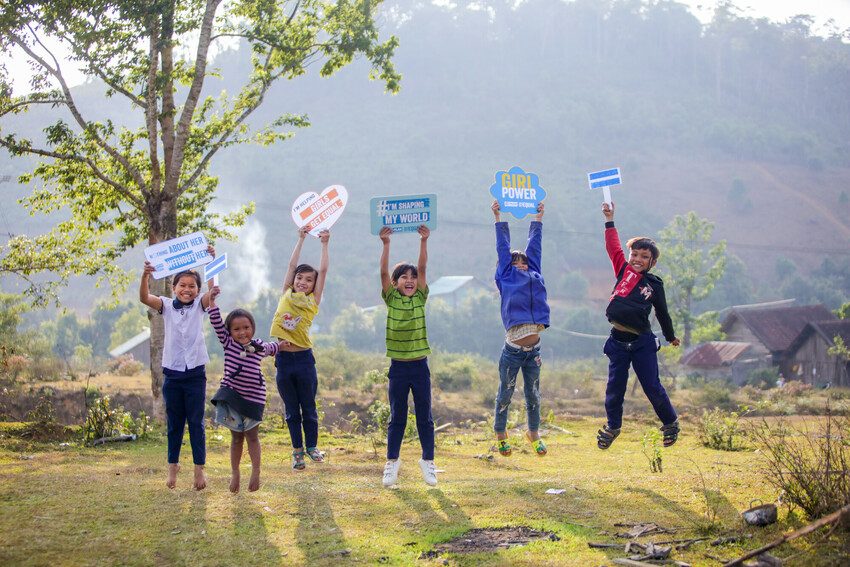 We must raise our voice, and the voices of the children and communities we work with, as experts in the issues that affect them, combining evidence-based advocacy with bold, impactful campaigning and communications.
According to the EU's own treaties, one of its principle objectives is the promotion and realisation of human rights, including children's rights, around the world. When we see deficiencies and contradictions in EU policies, practice and programmes which negatively impact on children's rights, we will speak out. By providing a critical analysis of the EU's proposals, we can push for the changes we want to see.
Coordination and collaboration
Our experience proves that when we join up our efforts, we can achieve maximim impact.
Plan International EU Office therefore acts as a liaison and coordination hub on EU issues for the global organisation, but most particularly for the Plan Europe network. Plan Europe is a regional network within Plan International which links all European National Offices with our International Headquarters. It is governed by the Plan Europe board.
Plan International has a global workforce with the skills and capacity necessary to deliver transformative programmes, evidence-based influencing and bold communications. We therefore work closely with colleagues across the globe to reinforce our calls to the EU.
Working in partnership
We are able to strengthen our voice in support of children's rights and ensure coordinated action at EU level by working in partnership with other organisations and alliances – both within Plan International and externally.
We therefore engage in strategic partnerships and networks at Brussels level, such as the UN Agencies, Concord, Voice, the Human Rights and Democracy Network and the Children's Rights Action Group.