Plan International is working alongside local partners to ensure children affected by the conflict in the Central African Republic are able to access their rights and recover from the trauma they have suffered.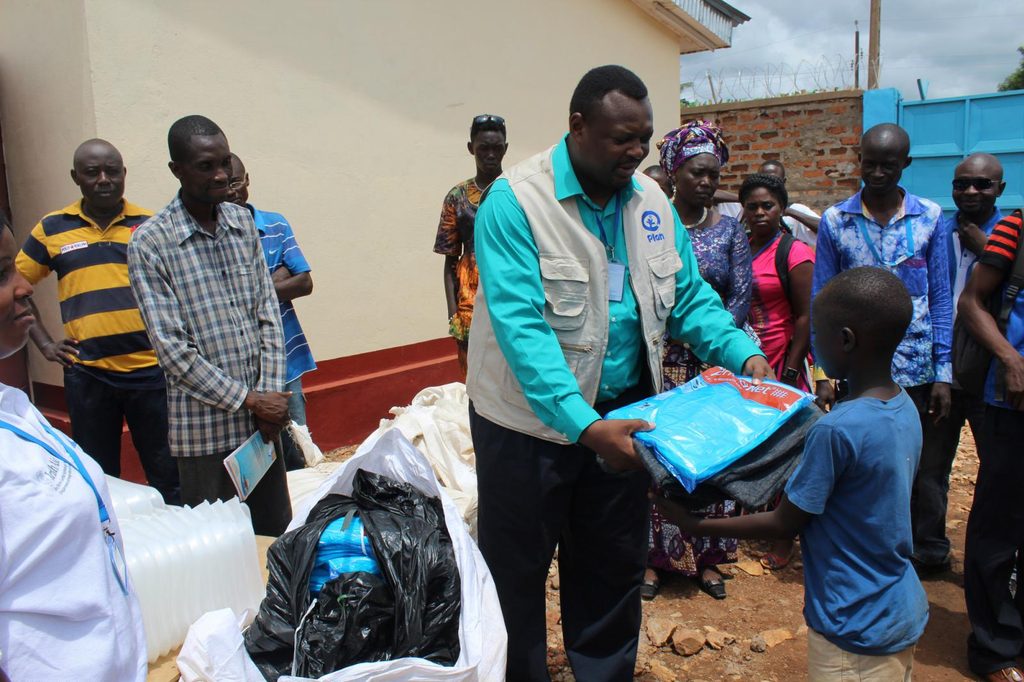 Children in the Central African Republic have been hugely affected by an ongoing conflict between armed groups that has been compounded by fighting between local communities. As a result, tens of thousands of people have been displaced. We are striving to ensure that displaced and vulnerable children receive good care and shelter.
Reintegrating children into society
"I am sure I will not get malaria because from today I now sleep under mosquito net," said Gloria, 14. Gloria is among the nearly 90 children from Bangui District, who have been rescued from armed forces and groups. To help them reintegrate into society, they have received kits from Plan International.
"This is a very good initiative to provide these kits to children", said Philippe Bida-Gredibert, Chairman of the Steering Committee of the UTEFAJEDE NGO and partner of Plan International.
Essential items distributed
Plan International is working on the ground ensuring that affected young people, unmarried mothers and orphans who lost their parents during the crisis and now living now with relatives are supported, by providing kits including bed nets, blankets, toilet soaps, jerry cans and kitchen utensils.
"These items will facilitate the reintegration of these vulnerable children and especially help orphans who lost their parents during the crisis. They will be able to either start a trade or participate in a vocational training," said Bida-Gredibert.
"I'm very happy of this gesture of Plan International. I lost my parents in the sad events and I have nobody to look after me. So if someone helps me, I can only thank him," said 15 year old Ferdinand.
Emergencies, Child protection in emergencies