The Future Is Not Written: The Young Husband and Wife Committee Members Breaking the Cycle of Child Marriage
At 17, Mai and Lua fell in love. In many societies, first love is a milestone in life, one of many steps along the trajectory of growing up and growing wiser.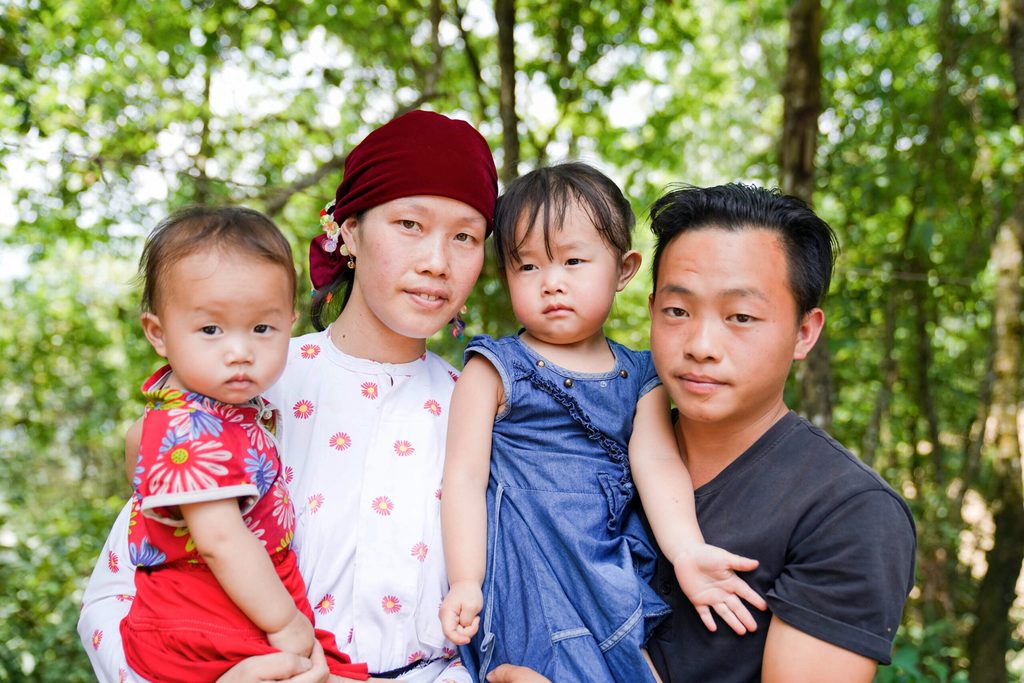 "I was so impressed by Mai when I met her at school, she was the tallest girl in school, lively and loved to sing," said Lua.
For them, a young couple in a borderline mountainous area of North Vietnam, social norms and traditions meant first love also equated to an abrupt, immediate marriage.
Child marriage is common among Vietnam's poorer ethnic minorities who tend to live in remote areas. Most are unaware of the challenges under-age newlyweds face. Usually, in Mai and Lua's village, girls get married between 14-15 years old, sometimes even earlier.
Mai and Lua managed to resist marriage until age 17. However, inevitable pressure from their families and the community, name-calling and ostracization, and a future already mapped out for girls like Mai would soon be enough to compel them into a hasty marriage.
The Consequences of Early Marriage
As Mai's in-laws believe only the male should continue studying, she was forced to drop out of school and move in with them. Her life changed. Her new routines centered on housework and helping her husband's family with their farm. Soon after marriage, Mai gave birth to the first of their two daughters.
Getting married so early and having two daughters meant that she and her husband weren't able to live on their own. As members of Lua's family household, Mai has to rely on his family for everything in life, including decisions on their own personal life. Even decisions about whether to change hairstyles required permission.
"I felt completely helpless. It was a total barrier for me, and I didn't think I could change anything."
"I felt completely helpless. It was a total barrier for me, and I didn't think I could change anything."
The Clubs and Committees Providing Support
While the pressures of traditions and roles in her community were taking its toll, Mai found solace in the ongoing support Plan International Vietnam provides for their community. She became a member of the Girls Club in her village, where they can safely tell their own stories and learn how they can break down barriers and discourage their own imposed early marriages.
Mai shares her Girls Club experiences with Lua, and this has given him valuable insights into the power that girls can have in the world.
"Mai and her club have taught me that there should be more investment in girls, rather than just boys. They have a lot more opportunities than girls and it isn't fair. These girls have the potential to do amazing things too," said Lua. "As men, we can be a great source of support for girls and women. We can make meaningful contributions to the work girls are doing to feel empowered."
Through the Girls Club, Mai was elected as a member of the National Youth Advisory Committee. And Lua, who also became a member, offers unparalleled support to her every day.
"I admire my wife's passion for the community as well as her non-stop energy, she inspires and encourages me every day," said Lua.
"As men, we can be a great source of support for girls and women. We can make meaningful contributions to the work girls are doing to feel empowered."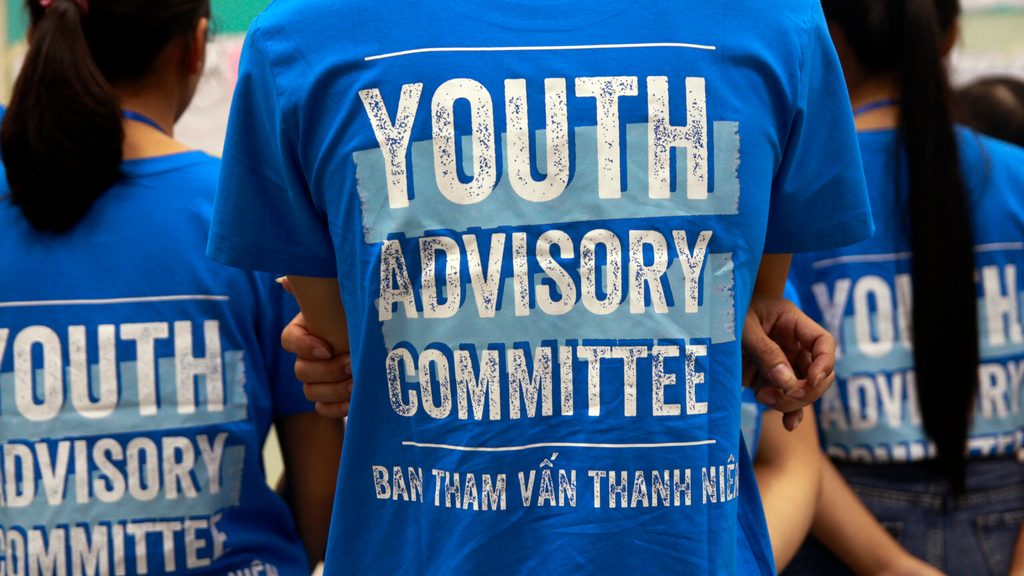 The National Youth Advisory Committee, established in 2019, informs and educates people on a national level about child marriage and gender equality. Lua and Mai represent youths from Ha Giang province in national discourse with their peer advocates.
Mai and Lua are working hard to bring what they have learnt from the Committee to their village.
"We are the only couple as part of the Committee. We are able to share our own unique stories and experiences. Due to what we have learnt, my wife and I are now advocates in our community against child, early and forced marriage," said Lua.
Youth Advisory Council members are ambassadors, influencers, and advisors of meaningful youth engagement at Plan International Vietnam. Designed to positively incorporate youth voices and help build the capacity of youth voices, they give a platform for young people to feel empowered and steer the conversation to what matters most.
Through these committees, Lua has learned that supporting his wife helps alleviate the daily pressures she receives from his family.
"I've realized that when I work together with my wife, our parents are much easier on us and allow us to spend more time working with the community," he said.
These shifts in attitudes among men are essential in small communities to help educate and empower girls, and boys, before making life-changing decisions.
Mai the Mentor
Today, Mai continues to act as a mentor for her community, using the experiences of her past to deter girls from making decisions on marriage when they are too young to do so. Through the girls clubs, she encourages them to never give up on their dreams and to not be influenced by other people's hurtful words.
"For the first time in years, I have a goal. I want to make a contribution, even a small one, to change the future of my two daughters. I will try my best to send them to school, teach them to dream and grow wings to fly," said Mai.
Her husband, as ever, supports her in this. Mai's love and drive give Lua optimism for a better future for his daughters and other girls in the community.
"With support from husbands and family, girls and women can do great things," said Lua. "I hope my daughters will be like Mai, confident and brave. And I hope we can create conditions for our children to always be happy."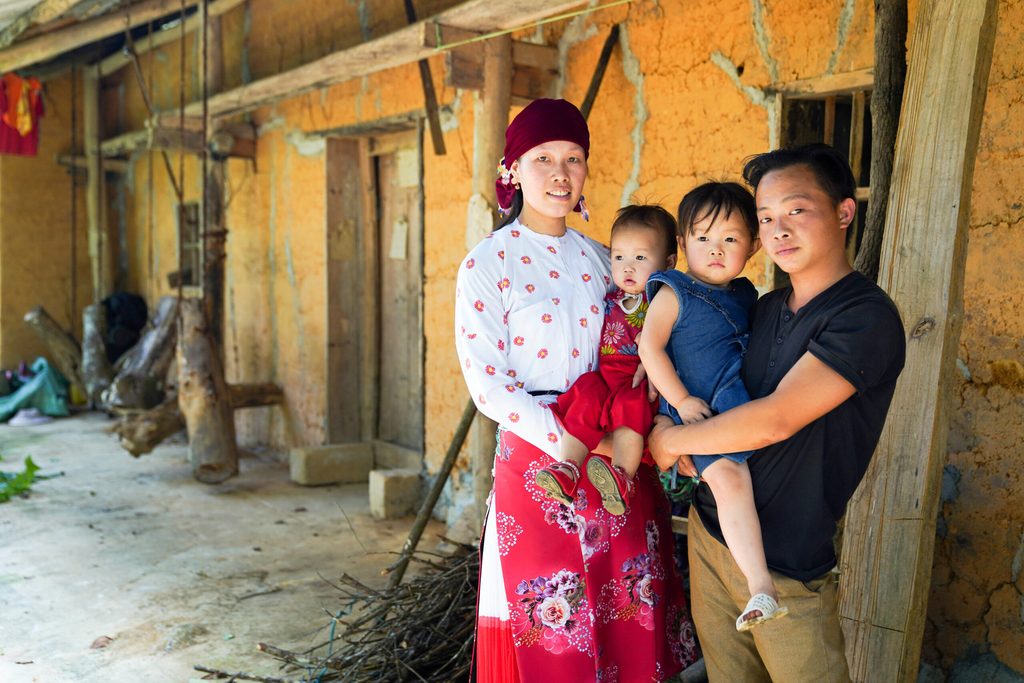 Girls Get Equal, Protection from violence, Sexual and reproductive health and rights, Youth empowerment, Activism, child marriage, Civic engagement, girls' leadership, Teenage pregnancy