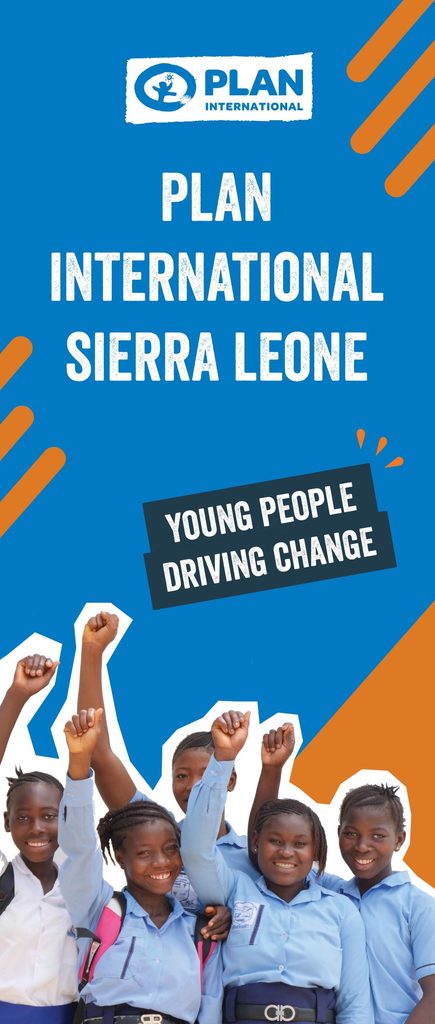 Plan International SIERRA LEONE ANNUAL REPORT 2023
Our annual report is a comprehensive overview of Plan International Sierra Leone's progress and impact during the period from 1 July 2022 to 30 June 2023.
Over the past year, our collective efforts have directly impacted a significant number of individuals – 156,834 girls and 151,276 boys.
Aligned with Plan International Sierra Leone's Country Strategy, our programming has centred around 4 strategic objectives:
Gender-transformative education
Child protection initiatives
Advancing health interventions including sexual and reproductive health, and water, sanitation and hygiene
Facilitating the meaningful involvement of children, youths and women in decision-making processes
Working in collaboration with our partners and through our donors, we have achieved significant milestones. Our work has encompassed a range of impactful activities, including the provision of school meals in 6 districts, enabling young women to pursue careers in education as qualified teachers, amplifying the voices of youth to champion their rights through advocacy, and embarking on a journey to make sure young people have access to sexual and reproductive health services and exercise their rights.
Plan International Sierra Leone's commitment extends beyond implementation. We have strategically engaged with vital stakeholders, including government officials, to advocate for the passage of the Gender Equality and Women's Empowerment Act in 2023. Notably, we also contributed to the dissemination of crucial aspects of this legislation after its enactment in January 2023, reaffirming our dedication to catalysing systemic change and fostering an inclusive society.
This report serves as a testament to the impact of our work and the collaborative spirit that drives our impact. Together, we navigate challenges, inspire transformation and envision a future that places the realisation of the rights of Sierra Leone's children, youth and women at its core.
Download our annual report