Girls call for equality and empowerment in Sierra Leone's parliament
On International Day of the Girl 2022, girls and young women took over the parliament of Sierra Leone to advocate for equality and empowerment.
"When I sat on that seat [as Speaker of Parliament] it made me realise that I'm not going to stop there. The possibility of me becoming the speaker, a politician or a leader of a nation is very large," said Blessing, 16.
She was acting as Speaker of Parliament and led the debate on the Gender Equality and Women's Empowerment (GEWE) Act during the Girls' Takeover of Sierra Leone's parliament on International Day of the Girl in October 2022.
Gender Equality and Women's Empowerment Act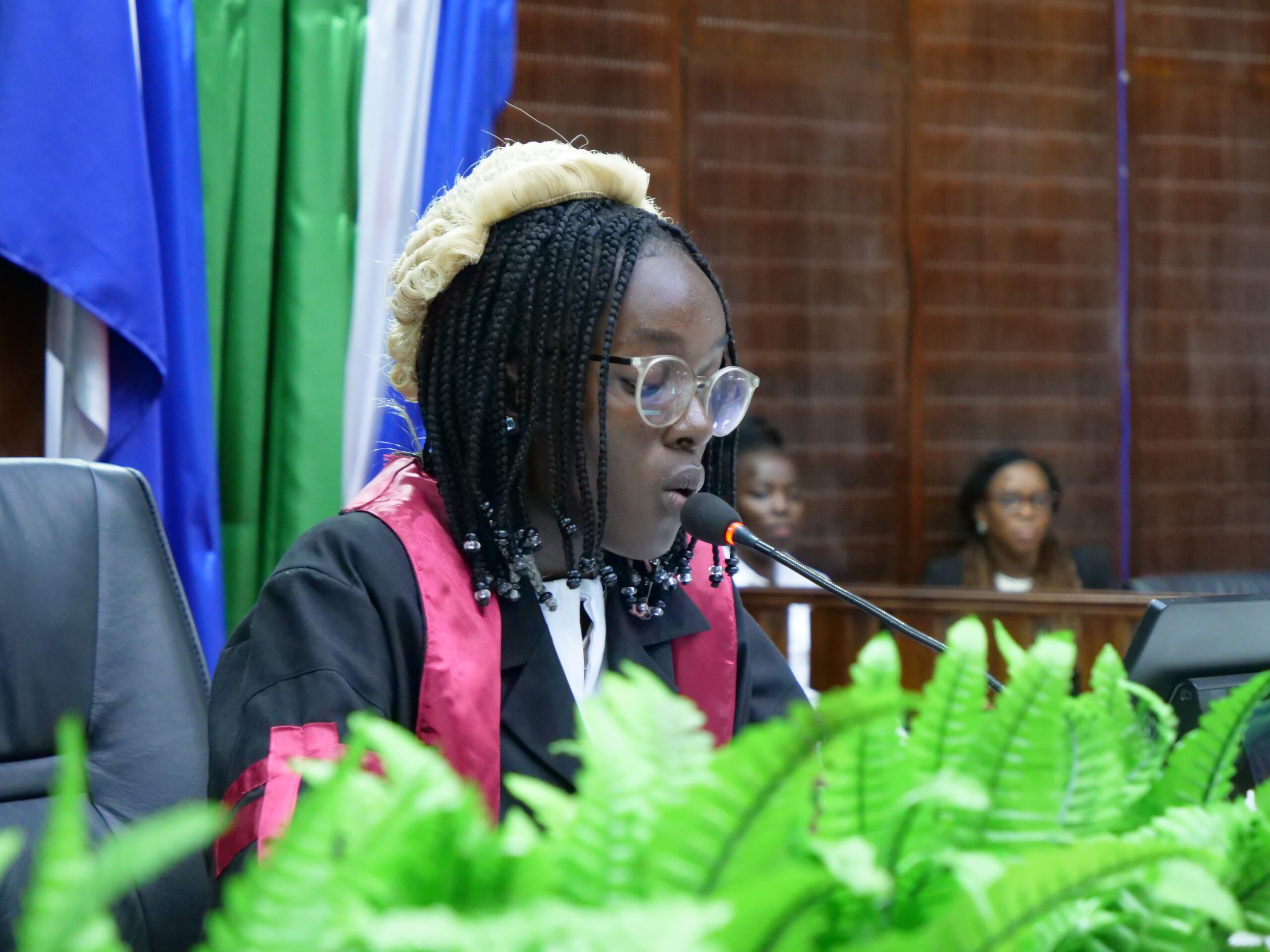 The Government of Sierra Leone passed the ground-breaking Gender Equality and Women's Empowerment Act 2022 into law on 19 January 2023. This is a win for all women in Sierra Leone and gives hope and aspiration to future generations. The GEWE Act is an opportunity to lastingly improve the broader socio-economic conditions for women and increase their representation in Sierra Leone. It aims to advance key priorities including reserving 30% of elective and public office positions for women. Further, it will strengthen gender mainstreaming and introduce gender-responsive budgeting, and expands access to finance.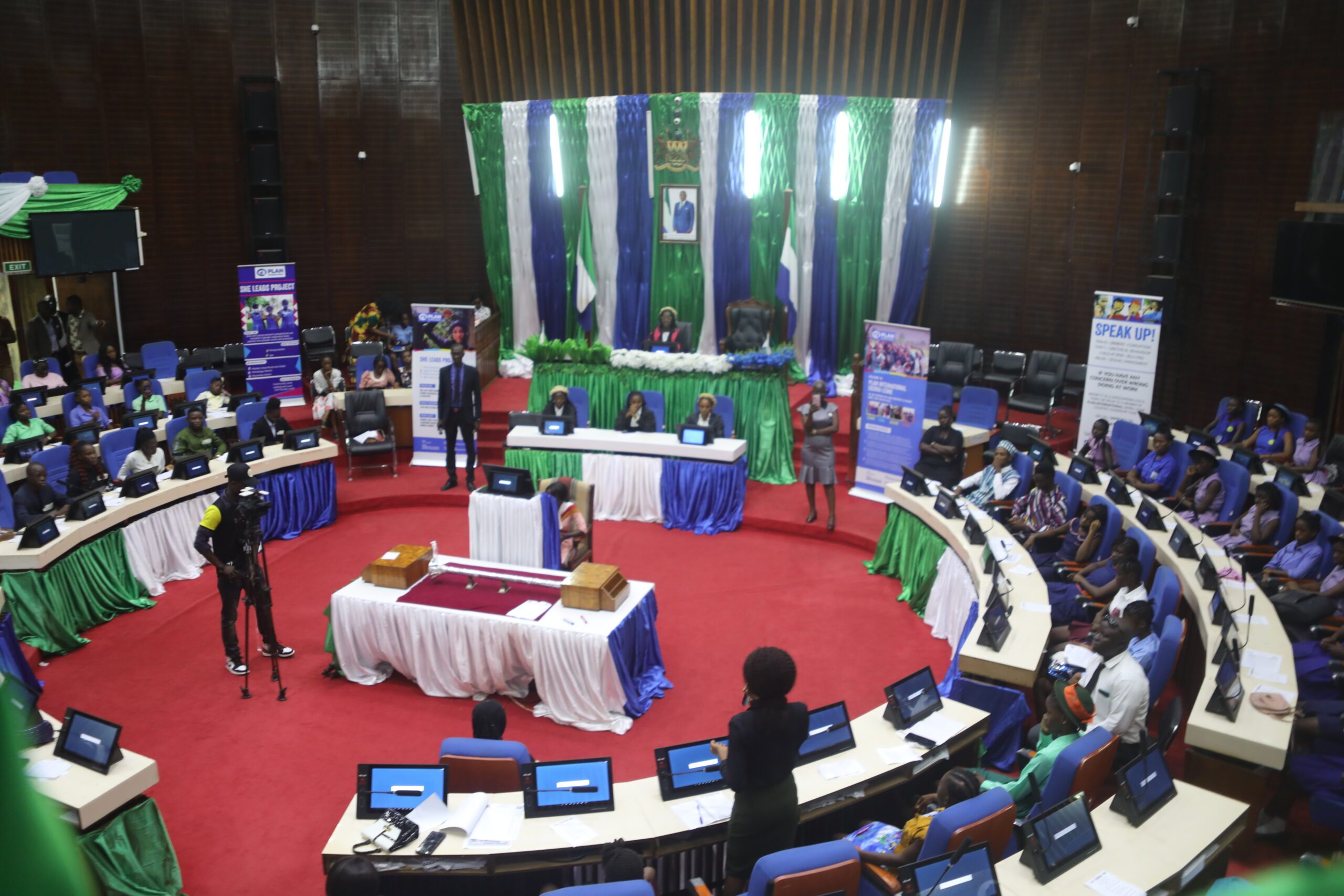 From the first presentation of the GEWE Bill in parliament by Hon. Minister of Gender and Children's Affairs, Madam Manty Tarawalli, to its passing, over a year went by. This time was filled with awareness raising and advocacy activities at national and district levels. Before the GEWE Bill became an Act, the young activists we work with and for, made their voices heard. They spoke up for gender equality during the mock debate on International Day of the Girl 2022.
"To the members of parliament, I want [them] to have it mind that they are our representatives. They not only have to think of themselves but the people of Sierra Leone. They should not only think about now but think about the future," said Blessing.
Young women care about politics. They deserve the space to be part of the decisions that affect their lives, they demand equal power now.
On International Day of the Girl in October 2022, Plan International took over the well of parliament. This included over 140 girls and boys from Plan International's various youth networks. They debated on the GEWE Bill making powerful statements for it to be passed into law.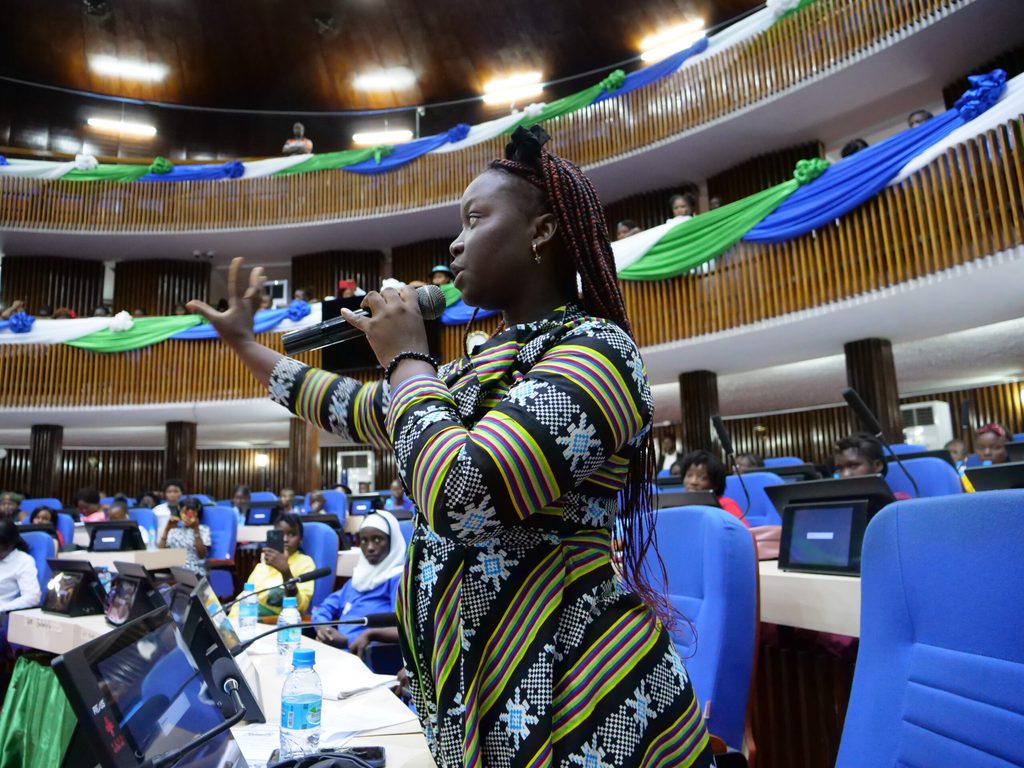 "As a girl, I had this idea that only women [are] supporting women, but when we debated on that Bill at Parliament, I felt that in this country or anywhere in the world it should be something that is a coalition [between women and men], we come together as different genders to support each other," said Blessing.
This not only showed the decision makers of Sierra Leone what the young generation has to say, it also gave the participants the space to advocate for the tomorrow they want to live in.
"For a country to achieve sustainable economic growth, women must be included in decision-making," said Fatmata, 16, one of the girls participating in the takeover.
Reflecting on the day Fatmata said, "It was a great experience. I believe that this will take me to another level of my life. The debate opened our eyes that women are capable of doing anything. So if we give them the opportunity to showcase their potential we will be able to develop the country as a whole."