From selling coal to building schools
Working with Plan International Sierra Leone has helped Aaron expand his engineering business and create a better future.
Aaron's journey
Aaron Momoh Hassan is a 36-year-old father of 2 who has been through a lot in life. He grew up in a very poor family in a small community in Kasseh Chiefdom, Port Loko District. Aaron's father tried his best to send him to school until junior secondary school 3 (grade 9), but he became too old to support him financially. Aaron then started burning coal and wood by the roadside in Port Loko to pay for his school fees. When he took the West African Senior School Certificate Examination, he wanted to become an accountant. However, he had no sponsor or anyone to help him through college. Therefore he stayed out of school for 3 years. 
One day, a friend of Aaron told him about a scholarship to pursue civil engineering. Even though that was not his dream career, it was the only opportunity available at the time to further his studies. Aaron made up his mind to pursue a diploma in civil engineering. After the course, he was fortunate to join a training programme and graduated.
After Aaron graduated, he started working as a contractor. One day, after completing the community mosque, he was recommended by the community elders. They insisted that he be hired for the building of a school. He did the paperwork, got the job done, and completed the school. He went further to register his company and kept building structures for people all over.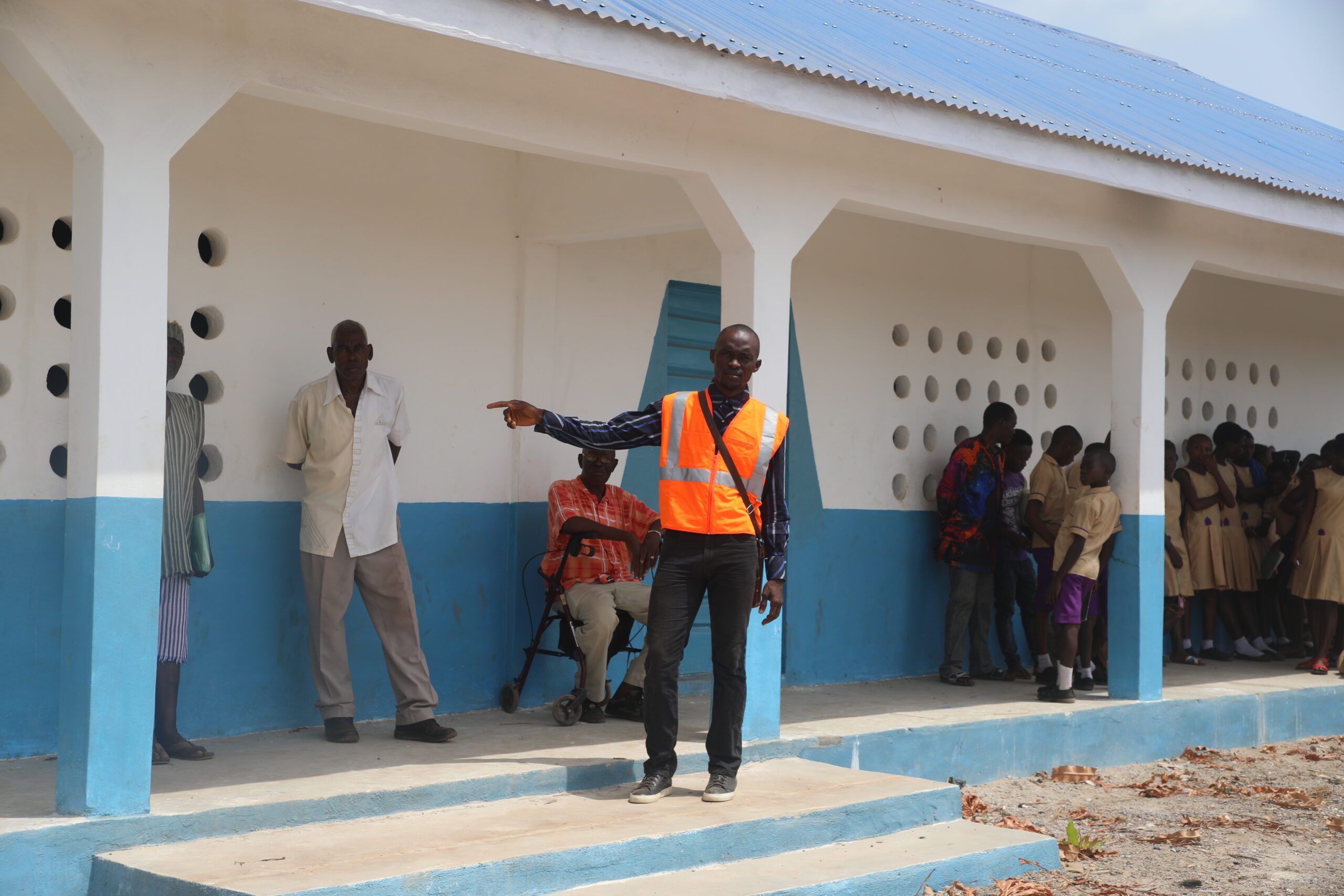 When a project by Plan International came up to build a new school, many contractors applied. Aaron was fortunate to be awarded the contract. He built the schools, one in the Romani community and the other in the Madiwa community. He completed and handed over this building on 15 December, 2022. 
Before working with Plan International, Aaron faced several challenges, including transportation and manpower. He did not have a bike to move around and had only 5 workers. This made it difficult for him to complete projects on time. However, when he got the contract with Plan International, his business grew. He now has 28 workers and can work on 2 sites simultaneously. He moves around with his engineer and architects and has trucks that transports sand and stones. 
The power of an opportunity not wasted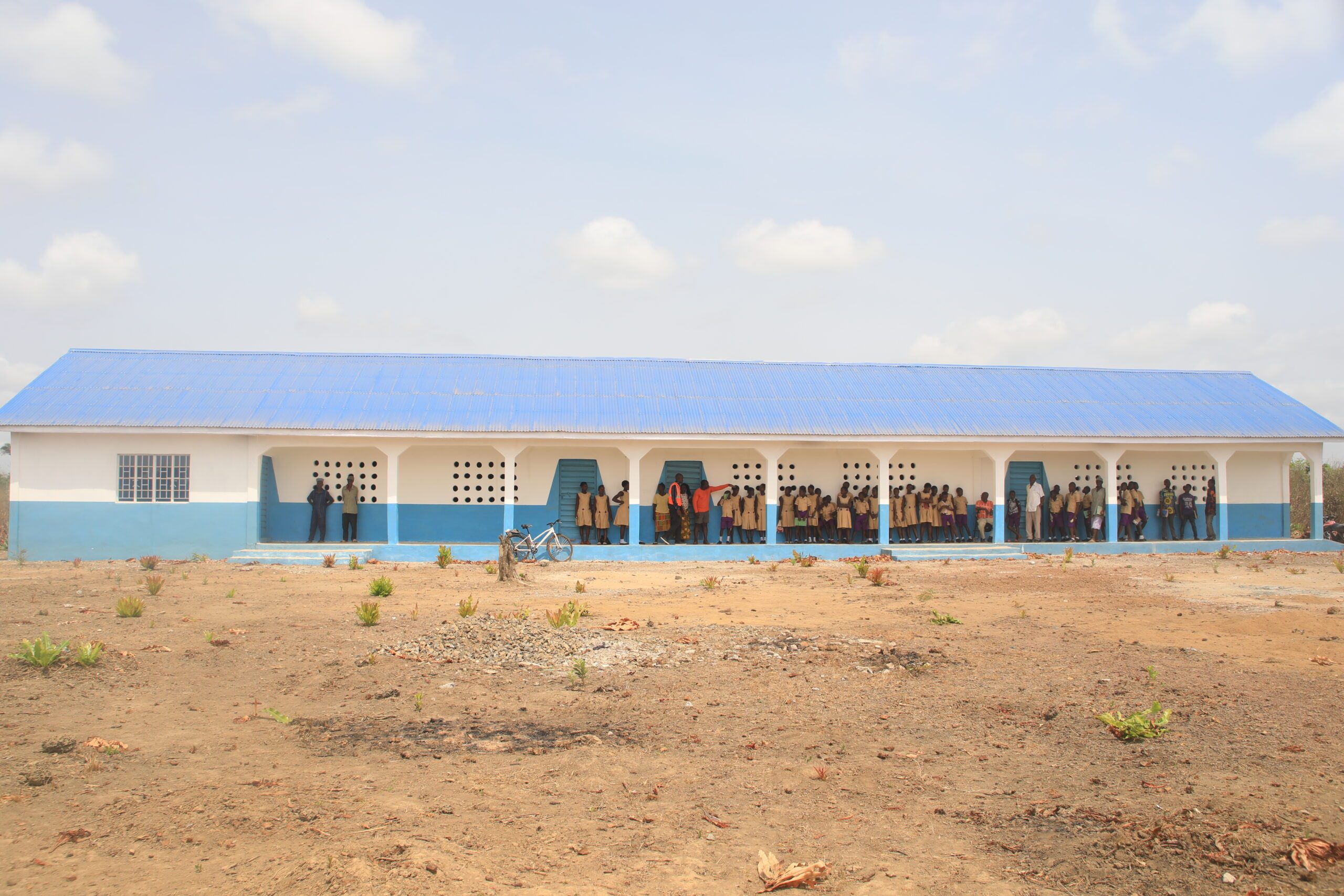 "I owe a debt of gratitude to Plan International for giving me the opportunity to prove myself and grow my business," says Aaron. "Without their contract, I would not have been able to expand my team and work on multiple sites simultaneously. Plan International has transformed my life, and I will always be grateful for their support."
As a contractor, Aaron encourages people to learn the trade and not to focus mainly on money but also on building good relationships with people that will boost their careers in the long run. He is also ready to train people who would like to learn this job so they can improve their livelihoods in the future. Aaron believes that those in this field should keep going and not be discouraged. He motivates them to pay attention to the workers to ensure quality work, to use the correct materials, and to keep dedicating themselves to the job. 
Aaron Kamara's story is one of determination, hard work, and the power of opportunity. Despite growing up in poverty, he never gave up on his dreams. Plan International gave him the chance to prove himself, and he has become a successful contractor who is transforming his community. His story is a testament to the fact that, with hard work and the right opportunities, anyone can achieve their dreams.