Policy Brief: Creating Safe and Inclusive Spaces for LGBTQI+
This policy brief examines the social protection issues and concerns raised by members of the LGBTQI+ sector during a local roundtable discussion held in January 2019 by the Philippine Consortium for Social Protection.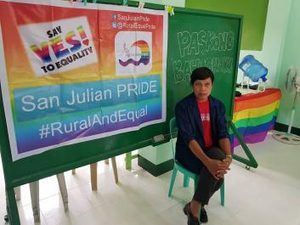 In 2015, Outrage Magazine, an LGBTQI+ publication in the Philippines, posted an online article describing Filipinos as generally tolerating– but not really accepting– of the LGBTQI+ community.
In January 2019, the Philippine Consortium for Social Protection held a local roundtable discussion with the members of the LGBTQI+ sector from the project's areas of implementation to discuss their issues and concerns, mainly in terms of social protection. Among the most pertinent issues that they raised were the limited access to employment and alternative livelihoods, absence of a stable government programme, and the weak recognition of the sector's legal rights.
This document examines these issues and the responses of key government agencies that were gathered during the National Sectoral Consultation. This policy brief recognises that the results of the consultations do not equally represent all concerns across the LGBTQI+ community; the narratives gathered came from organised LGBTQI+ groups. However, this does not diminish the Consortium's commitment for inclusiveness. The Consortium recognises these as lessons learned on employing gender-accommodating strategies for all, especially those who are not part of organised groups.
Protection from violence, Skills and work, LGBTIQ+, Livelihoods