Article by: Julieanne Tabilog
Photos by: Michael Perfecto
Against a humanitarian crisis so deeply rooted and widely spread, can the voice and actions of the youth make a difference? Farhana, a 25-year-old peacebuilder from Datu Salibo, Maguindanao, proves they can.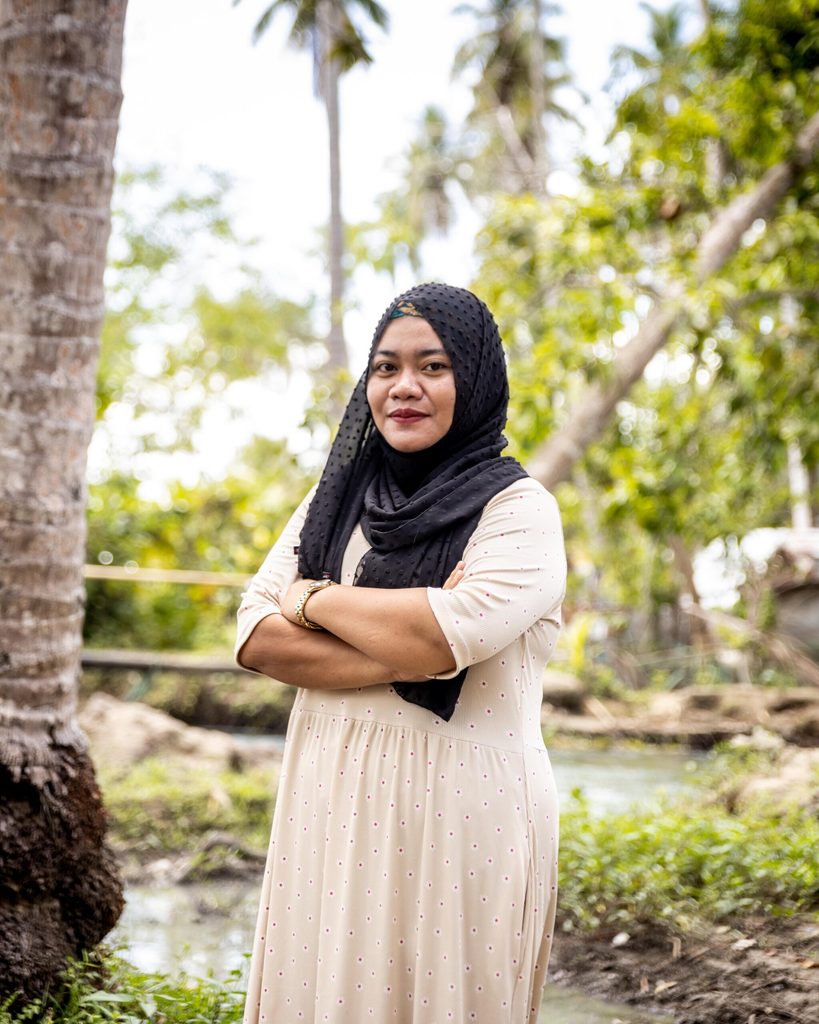 As a young peacebuilder, Farhana is no stranger to the incidence of armed conflict. In her hometown, it is an unfortunate common occurrence. Violent extremist groups and the government have long been at odds, while age-old dynasties and clans continuously fight for power. Tensions are particularly rampant in the towns of Salibo, Pagatin, Mamasapano, and Shariff Aguak (known collectively as the SPMS Box), where Farhana resides.
"[Kilala] yung barangay namin sa [pagkakaroon ng] armed conflict. ['Yung epekto nito sa kabataan,] natatakot silang lumabas, lalo na yung mga nasa liblib na lugar. Natatakot silang lumabas, mag-aral o makipag-socialize. Minsan yung mga magulang hindi na nila pinapag-aral 'yung mga bata dahil [inaalala nilang] baka 'di sila mailabas [sa lugar] pag may nangyaring conflict," says Farhana.
(Translation: Our barangay is known for [having] armed conflict. [Its effect on young people is that] they are fearful of going out, especially those living in remote areas. They are afraid to go out, go to school, or socialise. Sometimes parents don't allow their children to study anymore because they worry that the kids won't be able to escape [the area] if conflict breaks out.")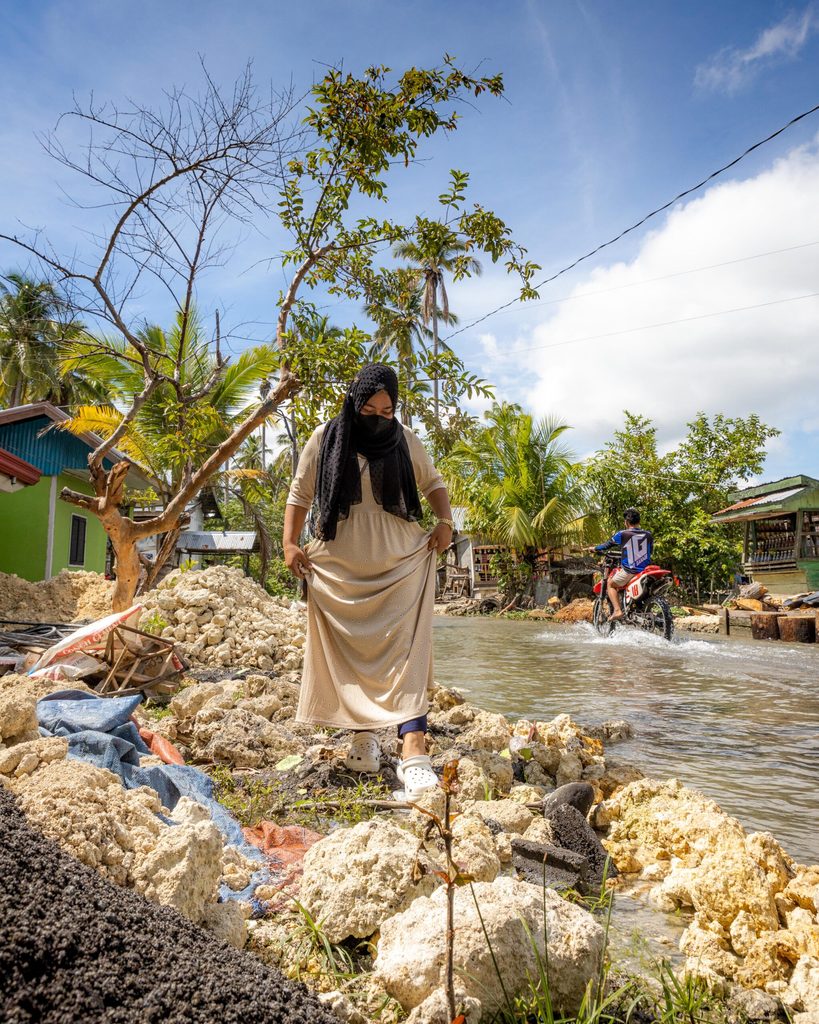 These challenging circumstances were also exacerbated by the on-going COVID-19 pandemic, which added to the community's concerns over safety and health.
Despite the weight of the reality she lives in, Farhana does not see this as a hindrance that should hold the youth back from being involved in peacebuilding efforts. While she knows it is not an obligation, the need to contribute something for her community resonates loud.
"Mas [ramdam] yung responsibility namin na [makamit] ang kapayapaan kasi bata pa kami, nakikita namin na may mga hindi magandang pangyayari sa barangay namin. So sa amin, habang maaga pa, habang kaya pa namin, habang may lakas at boses pa kami, gusto naming maipahayag na gusto namin ng peace sa aming barangay," she says.
(Translation: "We [feel a stronger] responsibility to bring about peace because we're still young, we see that there are untoward incidents happening in our barangay. So for us, while it's not too late, while we still can, while we still have the strength and the voice, we want to proclaim that we want peace in our barangay.")
Hence, being a youth peacebuilder is her way of contributing to this effort. As a peacebuilder, Farhana visits the towns where incidents of conflict are reported. There, she, along with her fellow youth, conducts sessions for children, young people, and women to help them cope with the physical, mental, and emotional toils that conflicts bring. In her experience, children tend to feel the trauma of conflicts more and thus, they offer advice and help build back their assurance so that their fears are lessened and they don't get discouraged despite the difficult situation.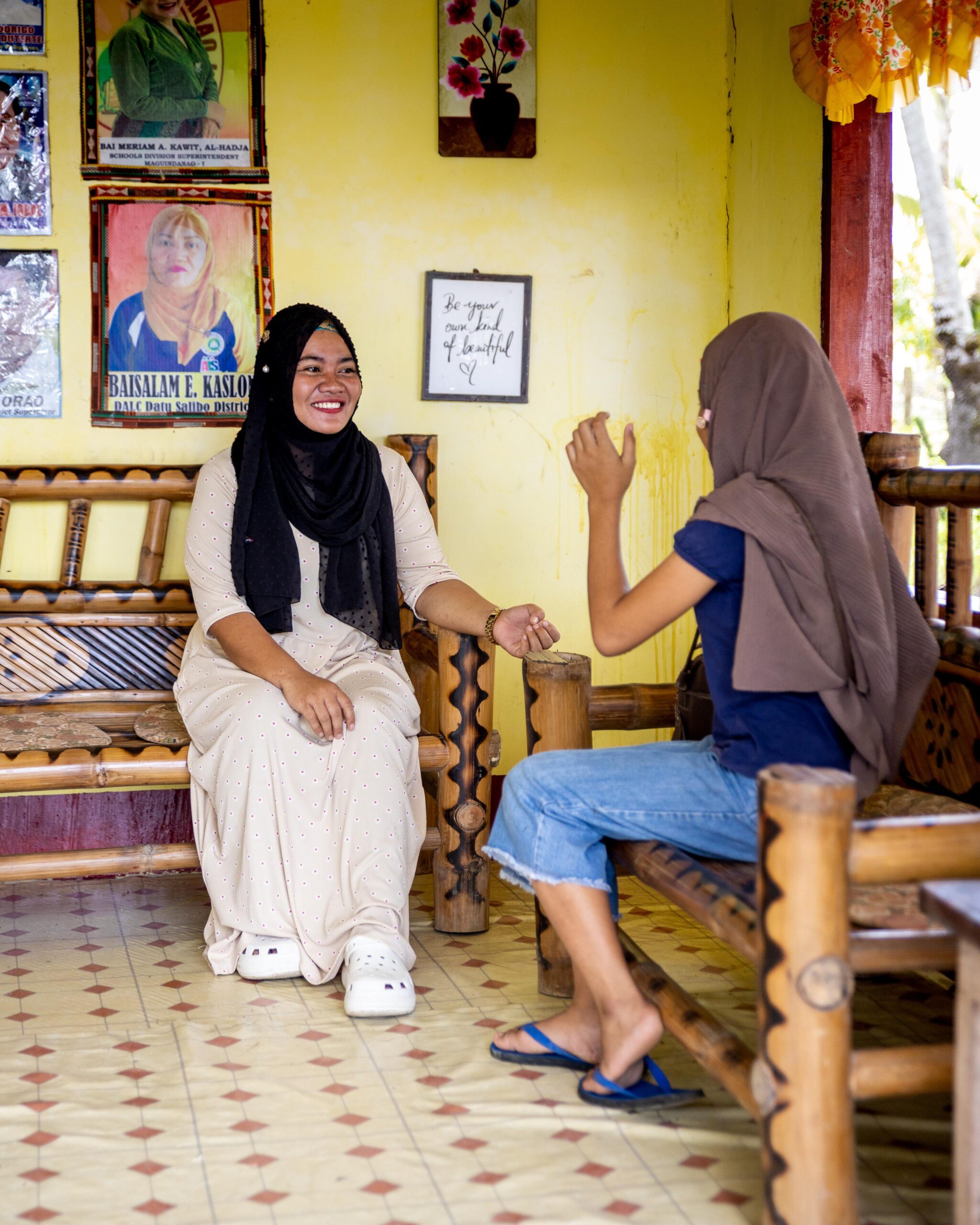 Asked about her aspirations for the community, Farhana hopes that young people can get the chance they deserve to pursue their own goals. Opportunities to study, to make a decent living, and overall, to have peace in the community already go a long way in creating a better life for young people. Meanwhile, in the decades-long pursuit of peace, Farhana shows that one can never be too young to be part of the effort to bring back and preserve peace in the community. But the action must not stop there.
As the 2022 World Humanitarian Day theme highlights, #ItTakesAVillage to end a humanitarian crisis. From the figures of authority down to the individual members of the community, everyone must be involved in preventing further displacement of people due to armed conflict, disasters, or health crises.
---
The project Farhana is involved in seeks to strengthen local capacity to resolve conflict through non-violent community-based, people-centered approaches and socio-economic empowerment programs for at-risk and dis-engaged youth in Maguindanao. A 3-year project being implemented in partnership with Nonviolent Peaceforce and Magungaya Mindanao Inc., with funding support from German Federal Foreign Office (GFFO) and Plan International Germany.
Emergencies, Protection from violence, Youth empowerment, Child protection in emergencies, girls' leadership