Free from online violence: A call for empowering and safe digital spaces for children 
Plan International Philippines implements SAFE Online, an EU-funded project that tackles online sexual exploitation of children and promotes a digital environment free from violence and abuse. 
About SAFE Online
Technology has become an integral part of people's day-to-day lives. The rise of the digital era has given us the opportunity to communicate with our loved ones, have discussions with people from across the globe, and support and promote campaign that align with our personal beliefs.
Social media provides spaces where people, including children and youth, are free to speak up, express themselves and lead change in their communities.
However, with our lives increasingly moving online, it's important to acknowledge that the virtual world is a vast and unregulated space that may put children and young people at risk. This is why, now more than ever, it is crucial that we take immediate action to protect children and young people from the threats of the online world.
Plan International Philippines, together with Philippine Legislators' Committee on Population and Development (PLCPD), is implementing SAFE Online (Systems Approach For Ensuring Online Safety and Empowerment of Children and Young People), an EU-funded project. The project protects children and young people from online sexual exploitation and violence. It empowers children and young people to protect themselves and their peers from the threats of the online world and influence them to take collective action through lobbying for policies that will uphold strong protective measures.
The SAFE Online project is being implemented in the city of Manila and Bacoor in Cavite and the municipality of Mayorga and MacArthur in Leyte given the at-risk communities and reported cases of online abuse.
Violence-free online communities through lobbying and collective action
Plan International Philippines has been heavily involved in discussions about the salient provisions of the recently passed RA 11930 also known as the "Anti-Online Sexual Abuse or Exploitation of Children (OSAEC) and Anti-Child Sexual Abuse or Exploitation Materials (CSAEM) Act."
Joining other child and human rights organisations, Plan International Philippines has proposed programmes and activities and shared best practices relevant to the implementation of the said law during a briefing with Senator Risa Hontiveros (the author and sponsor of the bill), the National Bureau of Investigation (NBI), the Philippine National Police (PNP), and tech giant Facebook Philippines.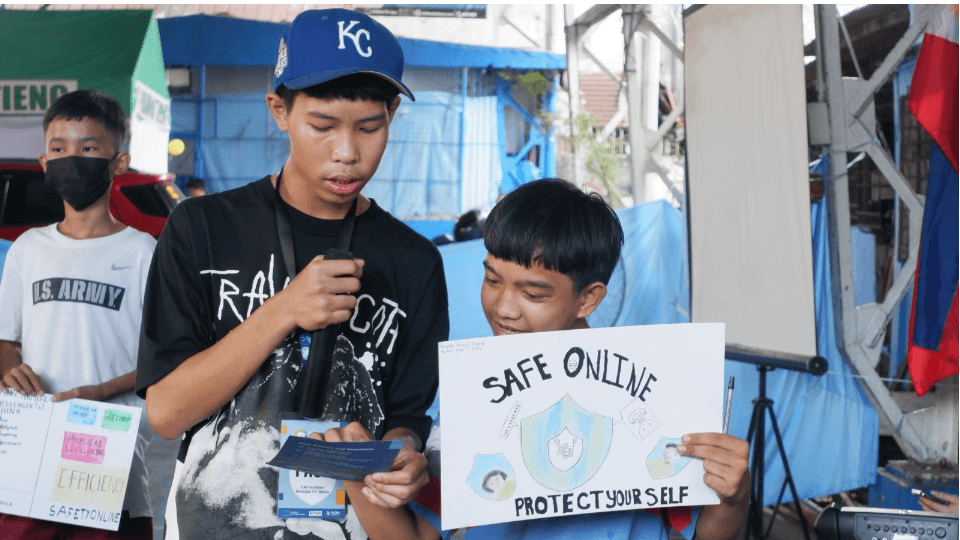 With the recent passing of RA 11930, Plan International Philippines, along with the other members of the Child Rights Network (CRN), hopes that the provided suggestions are taken into consideration and can support the proper implementation of the law.
As part of SAFE Online's commitment to eradicate online sexual exploitation and abuse of children through collective action, a workshop on Digital Citizenship and Online Sexual Exploitation of Children (OSEC) Education was attended by over 750 child protection system actors.
The attendees consisted of:
Community leaders
Healthcare workers
Teaching and non-teaching personnel
Police officers
Lawyers
Parents.
The workshop's objective was to strengthen community-based child protection mechanisms, including designing efficient and gender-transformative processes for handling child abuse cases.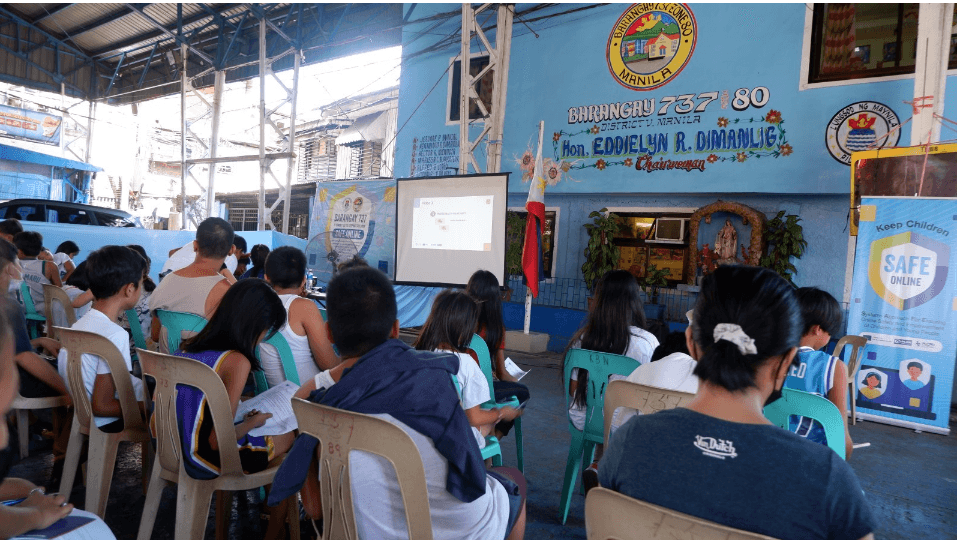 Children and young people's role
Plan International believes children and young people should be free to be themselves in the digital world—they should be able to maintain social connections, campaign for social good, and develop positive digital footprints for themselves and for others.
This is why SAFE Online continuously conducts consciousness-raising workshops and seminars specifically designed to inform children and young people of their rights and empower them to foster healthy relationships in online spaces. SAFE Online hopes that children and young people, as well as their parents and guardians, will appreciate that the online world is a place for them to find their voice, explore their identities, and support each other positively.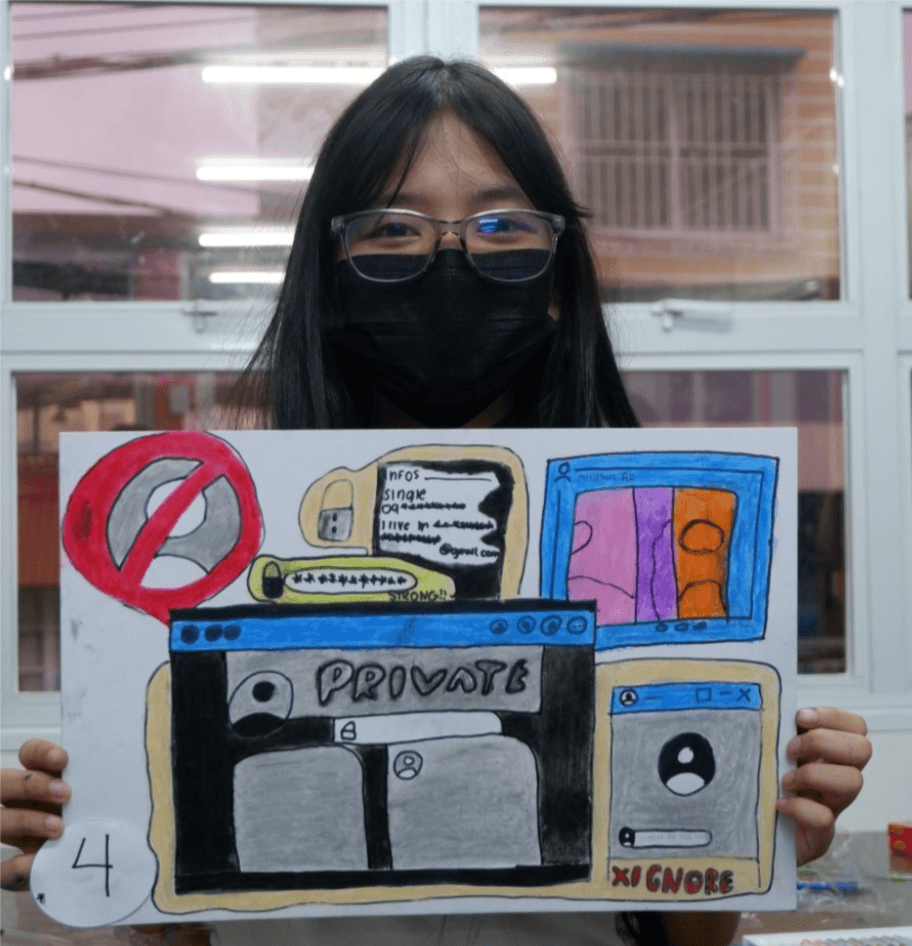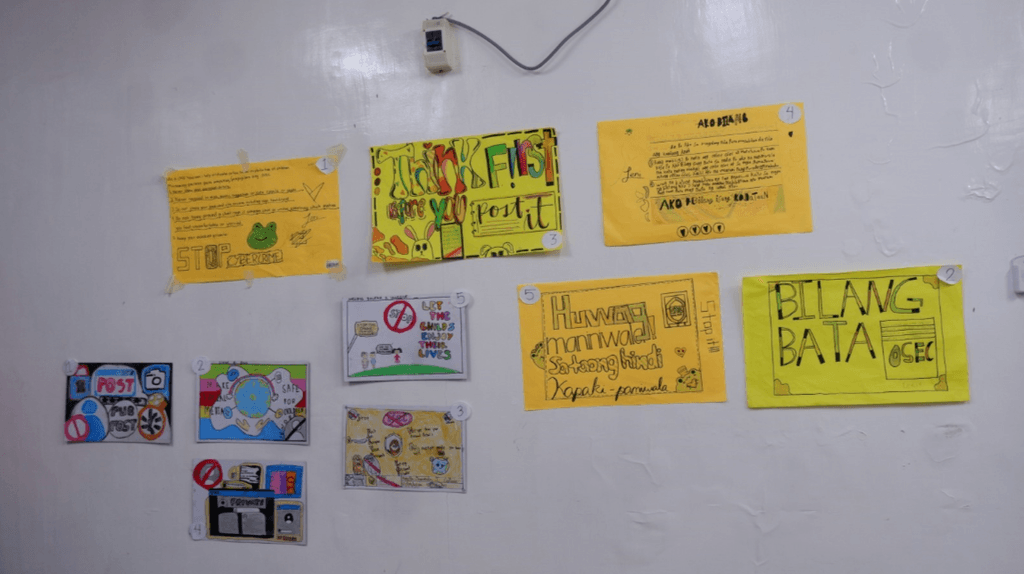 2023 SAFE Online Newsletter
Protection from violence, Gender-based violence