Maasin City's Small Miracle: How an Elementary School Overcame Typhoon Rai and the COVID-19 Pandemic
6 October 2022
<strong>Story by Jamie Gutierrez</strong> <br><strong>Photos by Kassandra Barnes and Jamie Gutierrez</strong> 
The coastal community of Maasin City, the provincial capital of Southern Leyte, is known for its beautiful beaches and scenic mountain views. Aside from tourists, the city also attracts religious pilgrims who visit its many shrines and chapels in the hopes of being granted a small miracle. Nestled in the highlands of the city is its own small miracle, an elementary school that has managed to stand tall despite the difficulties stacked against it.
As part of Plan International Philippines' Response to Sudden Onset Emergencies: Typhoon Odette (Rai), a project meant to respond to the needs of the most vulnerable communities particularly of children and women affected by Typhoon Odette, this school in Maasin City was the recipient of multiple aid and interventions funded by the United Nations Central Emergency Fund (CERF) through the United Nations Children's Fund (UNICEF).
Estrella has been the head of the elementary school since August 2020. With an enrollment of 129 students divided into seven classes last school year, she shares that one of the biggest challenges they face as a small school is their lack of classrooms. Because Typhoon Odette completely damaged the makeshift classrooms funded by their local Parent-Teacher Association (PTA) federation, they only had four available classrooms. To accommodate all the students, they were forced to divide the big classrooms into three smaller classrooms.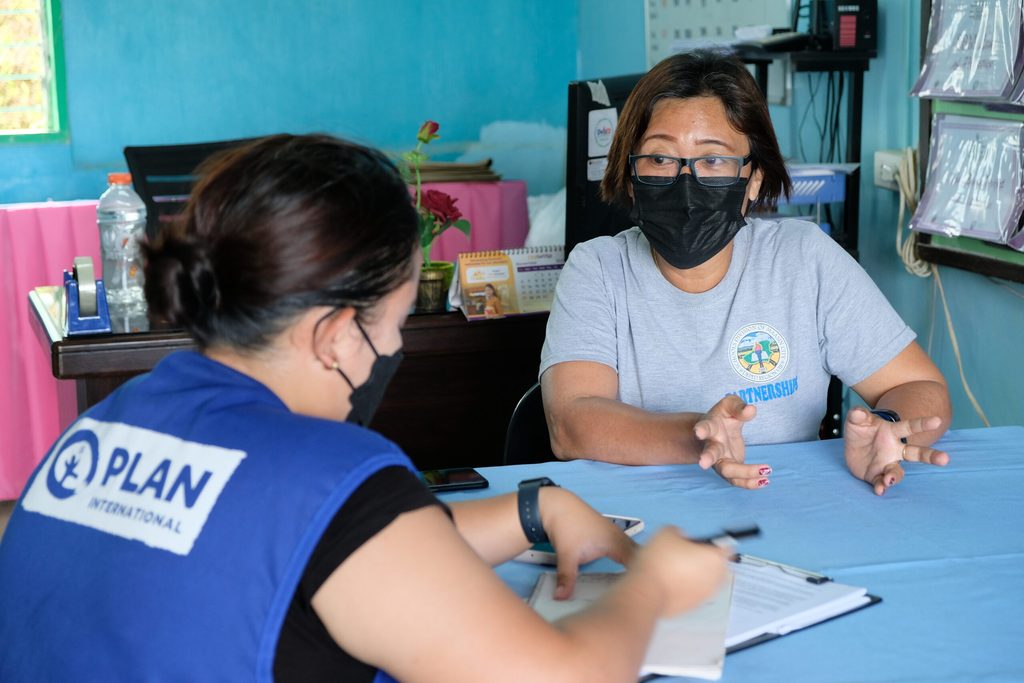 When it came to their educational occupancy, Estrella shared how the Temporary Learning Space (TLS) tent that UNICEF provided was a huge help. Designed to provide a safe learning space for Education in Emergencies, the tent served as a classroom to conduct additional classes during the mornings and late afternoons when the heat from the sun was not as harsh on the children. They were able to make use of the TLS as early as February of this year when they began to reimplement face-to-face classes.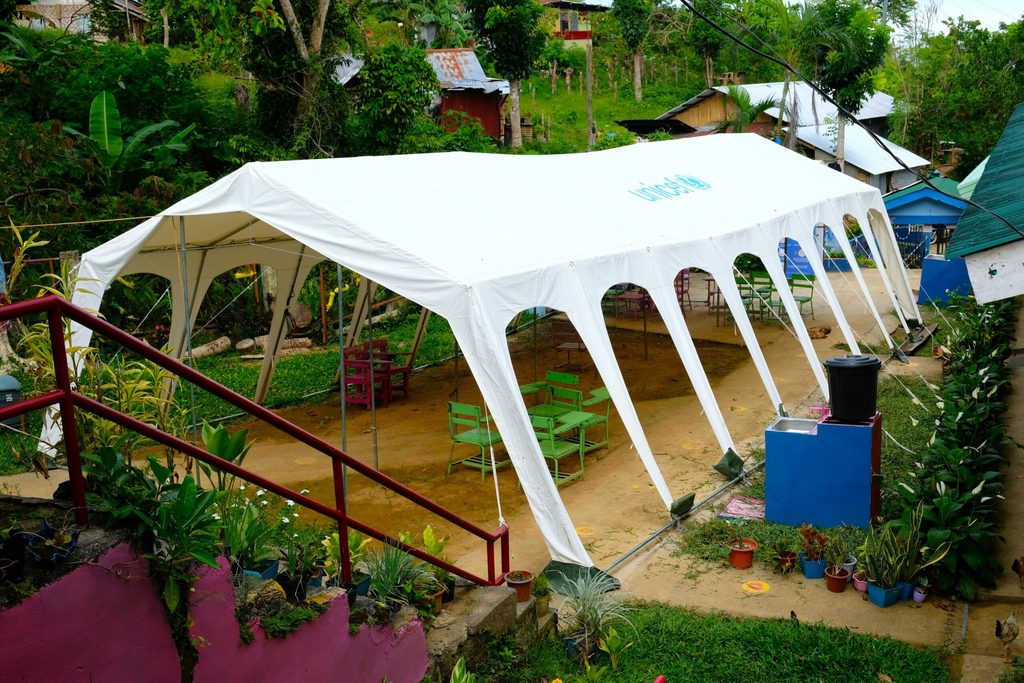 The students from Maasin City received UNICEF learner kits which included a bag with notebooks, pens, pencils, crayons and other school supplies, as well as slippers, a tumbler, and a t-shirt. Additionally, an early childhood development kit was also provided to their young learners at pre-school. It contains materials that can help support their early learning growth and development.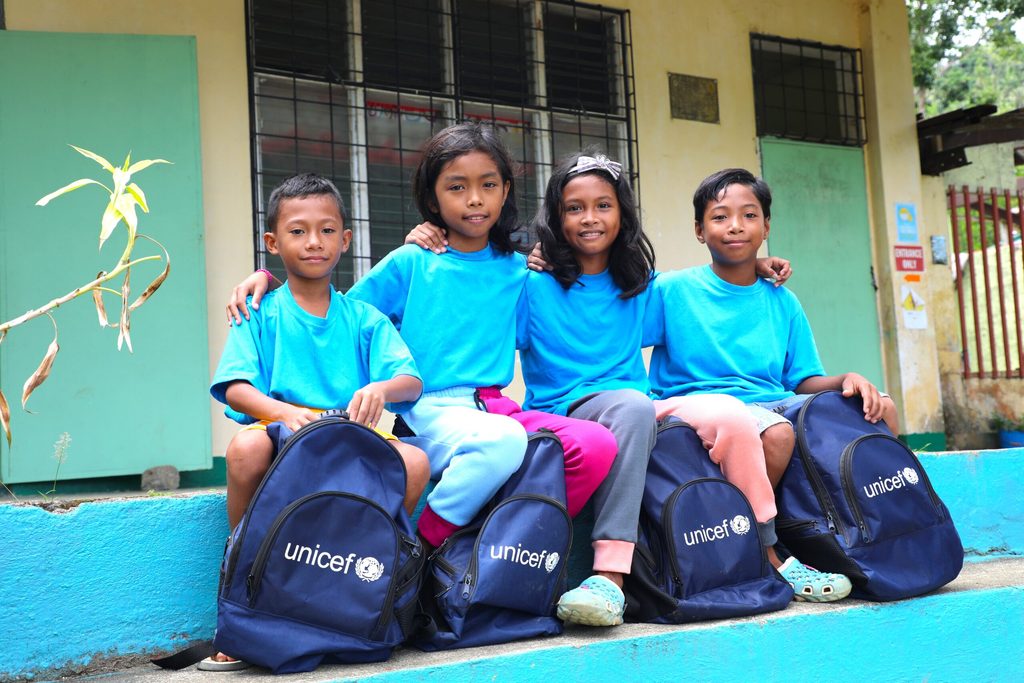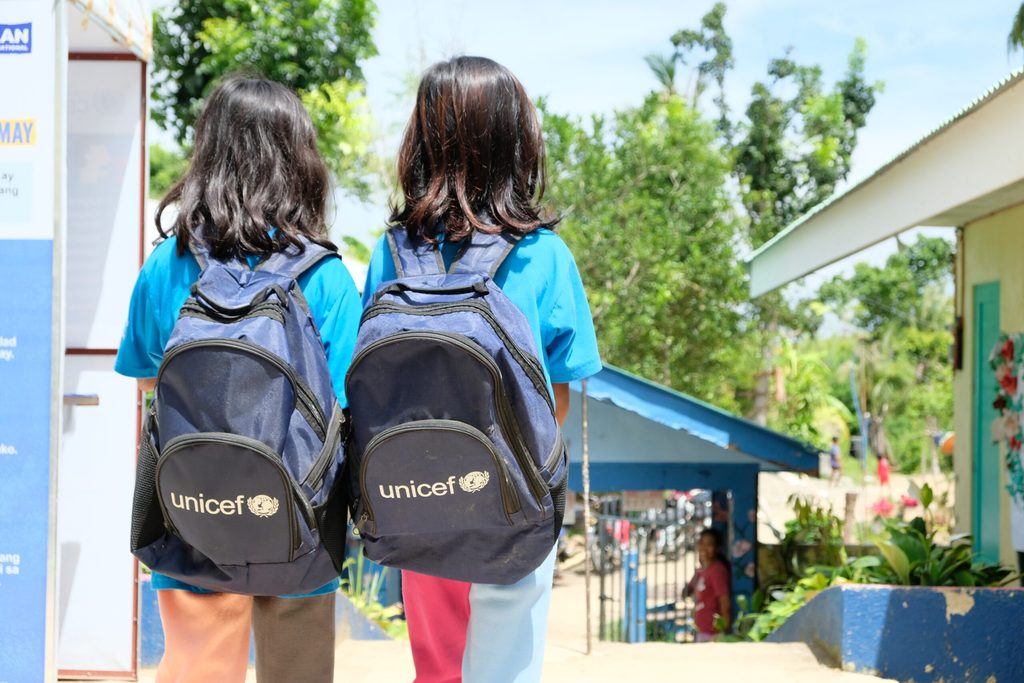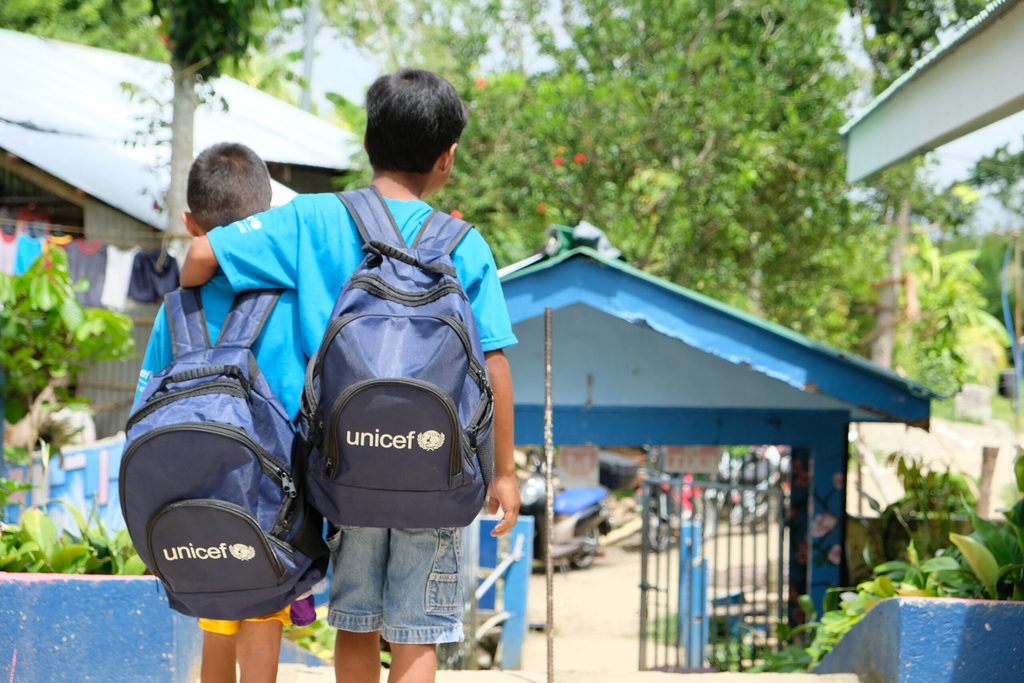 12-year-olds Josephine, John Rey, Alleyah, and Charian were some of the recipients of the learner kits which they were happy to receive and use during their school year. They shared how excited they were to return to their classrooms as lessons were much easier to digest during face-to-face classes. They also found that school was much more enjoyable when they were with their classmates. Despite the challenges of Typhoon Odette, the four students were able to graduate elementary school together.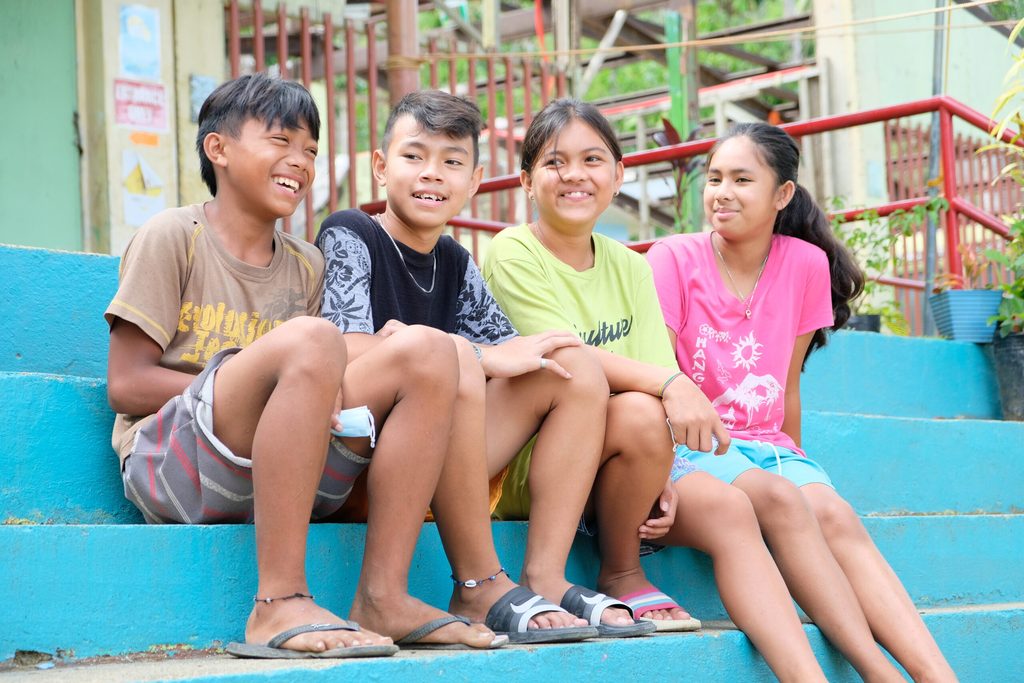 Another challenge the school faced was safeguarding the health of their students in the midst of the COVID-19 pandemic. Through UNICEF, all students were able to receive hygiene kits when they returned to face-to-face classes last February. The kits contain soap, toothpaste and other essential hygiene products that can help protect them from waterborne and life-threatening diseases.
With funding from UNICEF and the Government of Japan, the school was also able to improve and repair their toilets and install a new concrete handwashing facility. Through the newly- improved facilities, the school is able to promote proper hygiene practices among students and ensure that they have the necessary sanitation systems to mitigate health and safety risks.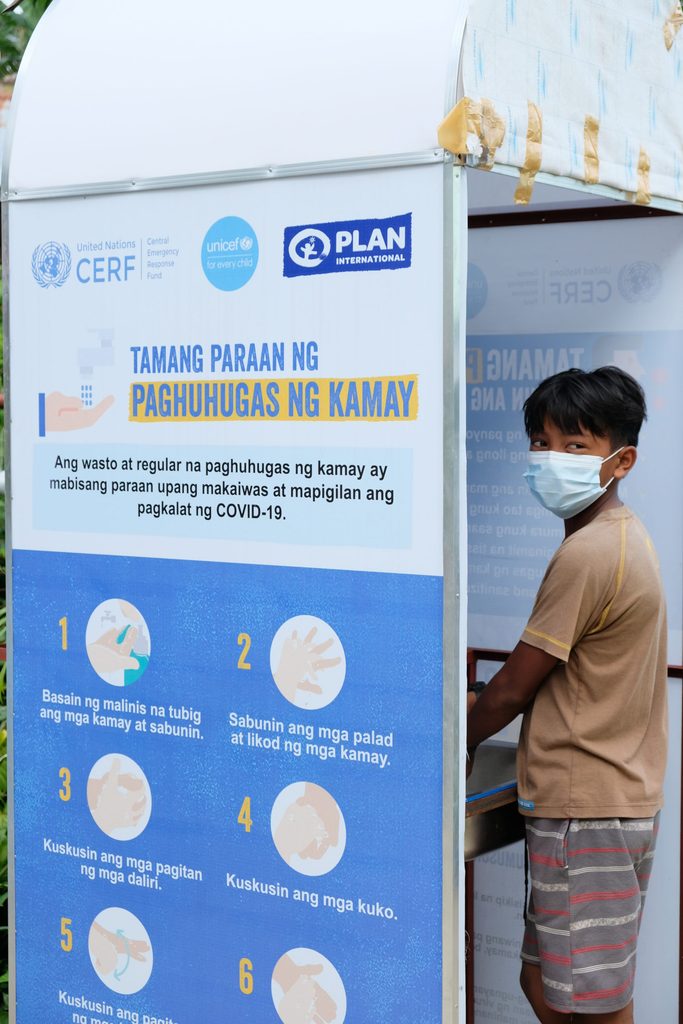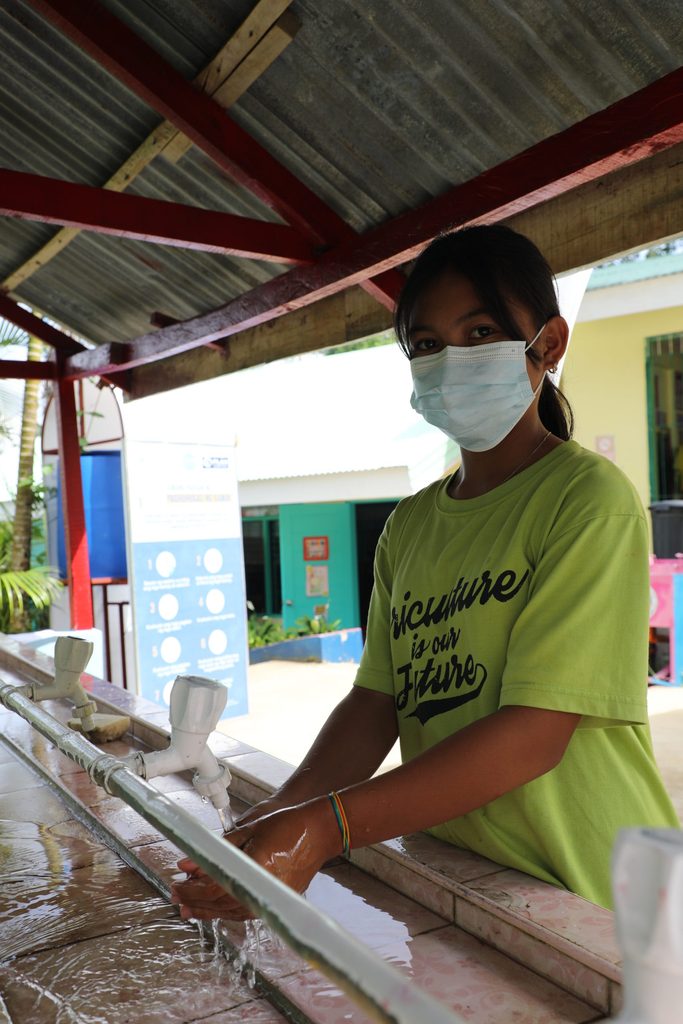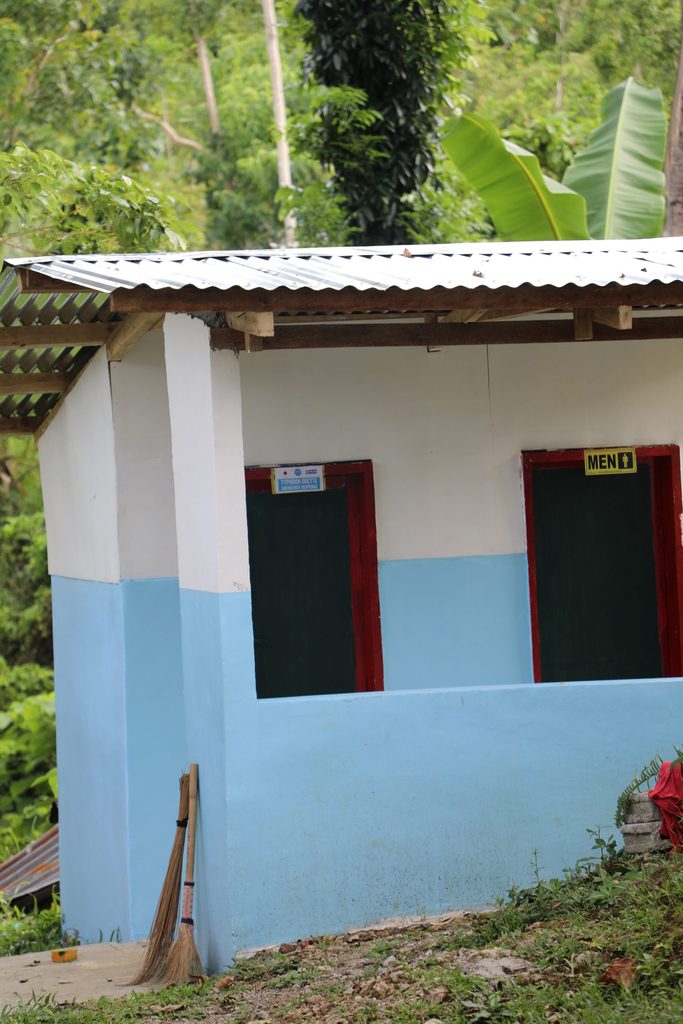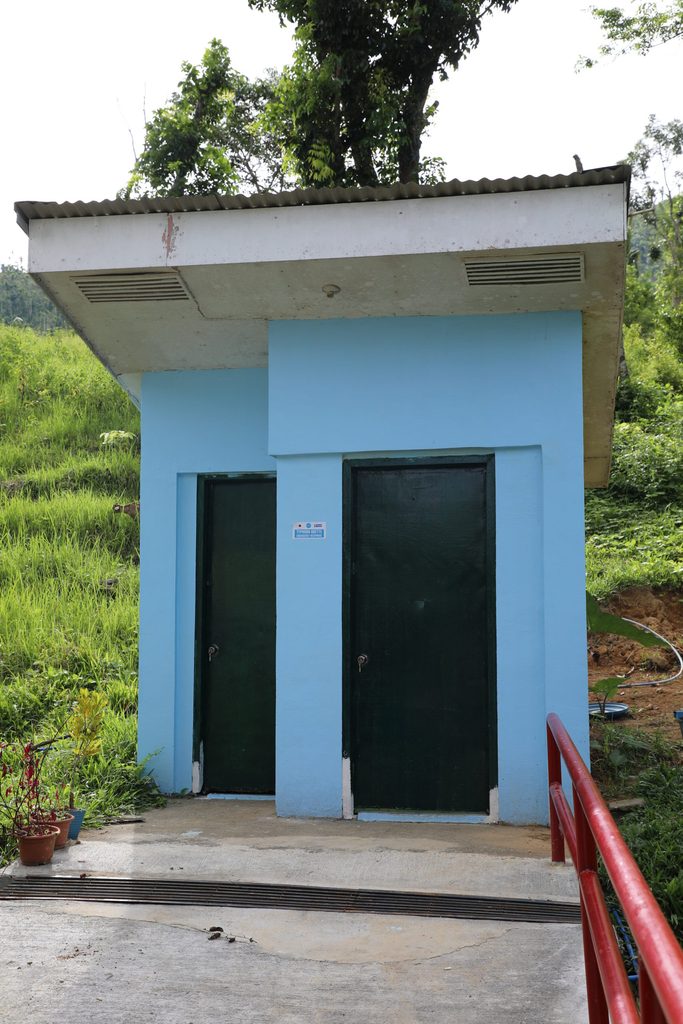 Despite the odds, Estrella is thankful that their school was able to recover from Typhoon Odette. In fact, last school year saw them successfully being able to graduate 18 students for secondary education. More excitedly, the parents of 15 new kinder learners expressed their interest in enrolling their children to their school before the current school year even started. They are also in the process of building a fifth new classroom with support from the local government to provide a permanent solution to their educational occupancy problem.
She credits their school's success to the collaborative efforts of parents, faculty members, local government units, and humanitarian organizations such as Plan International and UNICEF whose interventions helped empower their students to continue their education. More importantly, she is grateful that their community is one that values education.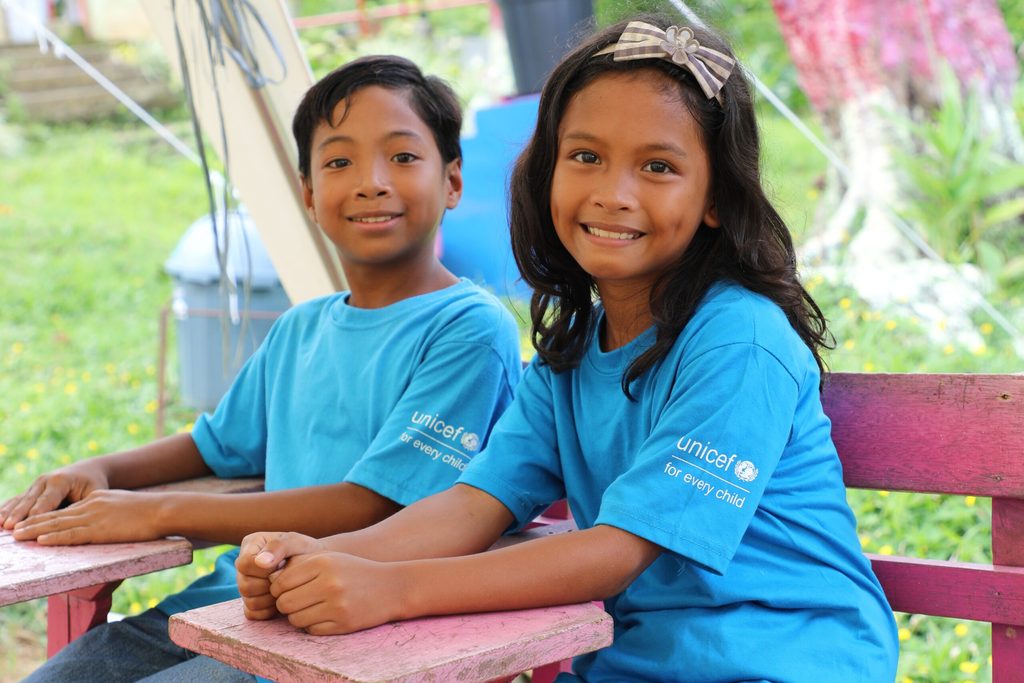 "I believe the students' attitudes to learning depends much on the parents. I can see the passion of the parents…most of the parents really wanted to send their children to school. That's why when we asked them whether or not they wanted to implement face-to-face classes, nobody resisted. All of them supported it."
The work, however, continues for Estrella and her faculty as schools in the Philippines continue towards normalizing face-to-face classes again. But in a community like theirs where parents, educators, government actors, and organizations work together to help uplift children and their education, small miracles are always possible.