Little teachers with big hearts: How students helped create a reading centre for non-readers 
Elementary students in North Samar are helping create a reading centre to support non-readers in their school as part of a Plan International Philippines programme.
Twenty four elementary schools in Northern Samar are taking part in a project to improve children's literacy. One of these schools, situated on a hill approximately 1.3 kilometres away from the nearest town, has one class per grade from kindergarten to fourth grade. While there are currently around 160 students enrolled, the school has no more than 7 teaching personnel and 2 non-teaching personnel.  
The reading challenge 
One of the biggest challenges the school faces is the prevalence of non-readers, even among higher-grade level students. The school administrators initially tried to facilitate catch-up classes and peer-to-peer coaching. However, their limitations in physical space as well as teaching capacity proved to be a difficult hurdle. Additionally, the targeted non-readers were hesitant and felt ashamed to attend the specially organised classes.  
The school then took another approach and, together with the Supreme Pupil Government (SPG), submitted a proposal to establish a reading centre in the hopes of providing a conducive, safe space and appropriate reading place for pupils who are struggling to learn and practice reading. They dubbed this initiative Reading Enrichment Activities Developing Excellent Readers (READER), which was supported by Plan International Philippines through its Inclusive Quality Education (IQE) programme.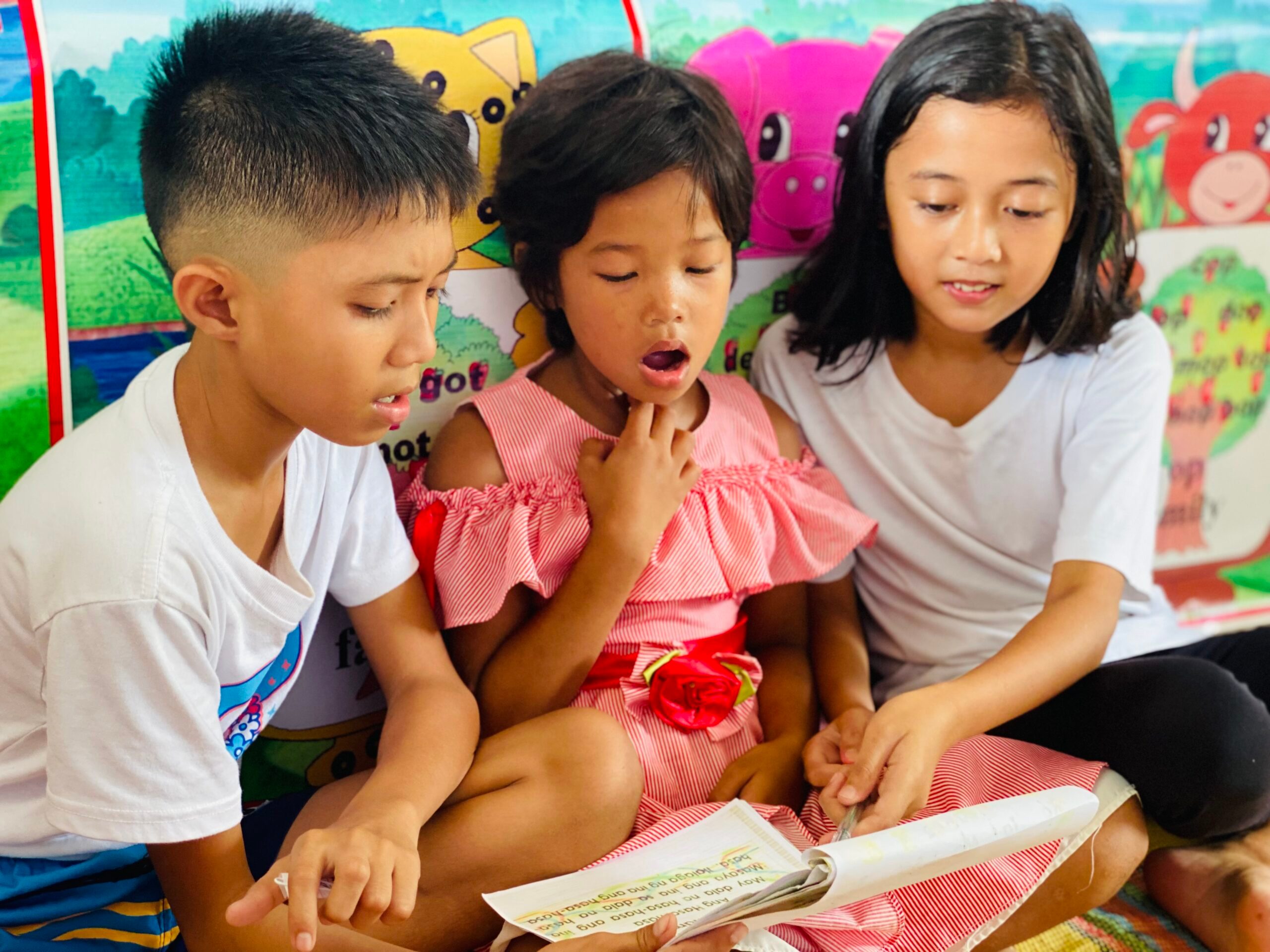 No one left behind 
One of the people behind READER is Gabriel, a sponsored child and the sitting SPG President. Asked what he thought of the proposal he submitted with the help of his fellow student officers, their adviser, and their principal, Gabriel explained, "Mas maganda po kasi kung sabay-sabay kaming nagtatapos at walang naiiwan. (Translation: "It's better that we're all in this together and no one gets left behind.")
Several other sponsored children also stepped up to serve as "little teachers" to their fellow students, including 12-year-old Zyka Mae.
"Bilang isang little teacher, masaya ako na nakakatulong ako sa aking kapwa bata para matutong magbasa kasi naniniwala ako sa kahalagahan ng pagbabasa kasi hindi ka maloloko ng ibang tao," said Zyka Mae. "Ang reading centre ay malaking tulong para mas maging komportable ang mga batang tinuturuan ko."
(Translation: As a little teacher, I'm happy that I get to help fellow kids learn how to read because I believe that reading is important so that other people won't mislead you," said 12-year-old Zyka Mae. "The reading centre is a big help so that the kids I teach would feel more comfortable.")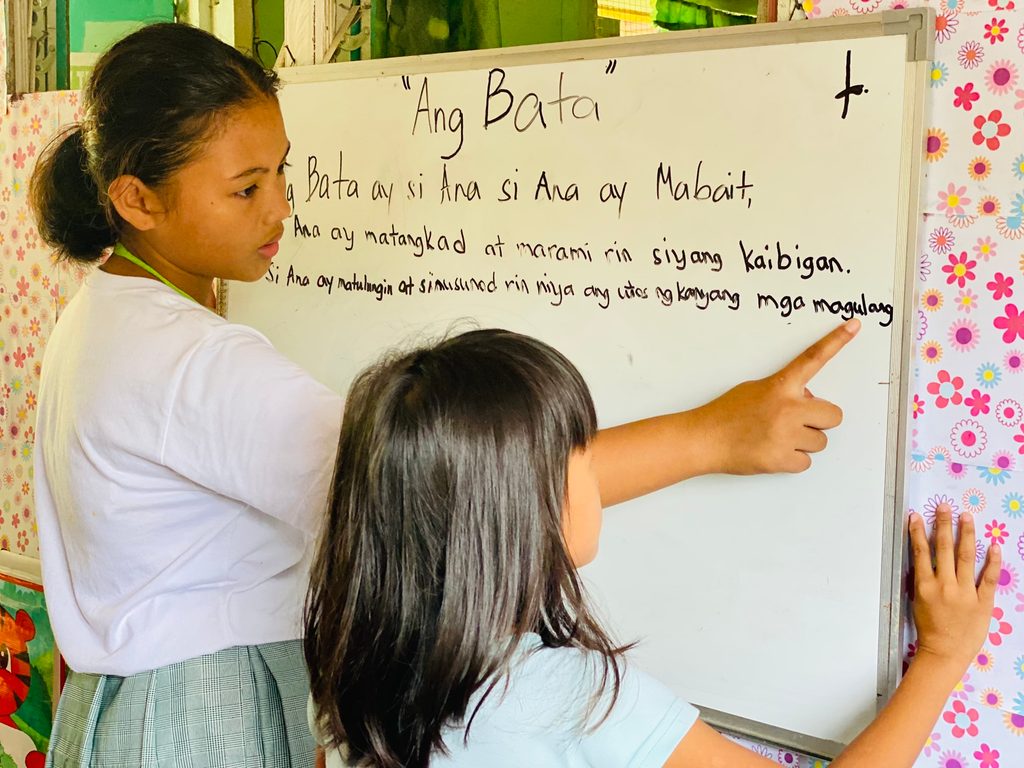 The comfort that the reading centre brings was also what drew 8-year-old Luisa in. The Grade 2 student had been a non-reader before deciding the try out the reading centre. She said, "Masaya po ako na may reading centre na kami at dito kami nag-aaral magbasa sa tulong ng mga ate at kuya. Mas komportable po kami dito dahil maaliwas at presko at walang ibang pumapasok kundi kami lang na mga tinuturuan at mga nagtuturo."
(Translation: I'm glad that we now have a reading centre where we can learn how to read with the help of the older students. We're more comfortable here because it's bright and well-ventilated and no one outside of teachers and students enter here.")
Education, Youth empowerment, Early learning, girls' leadership