Girls and young women have the right to sexual and reproductive health services, despite government restrictions of movement. Advocate Lucilene, 16, from Mozambique shares her fears for girls during COVID-19.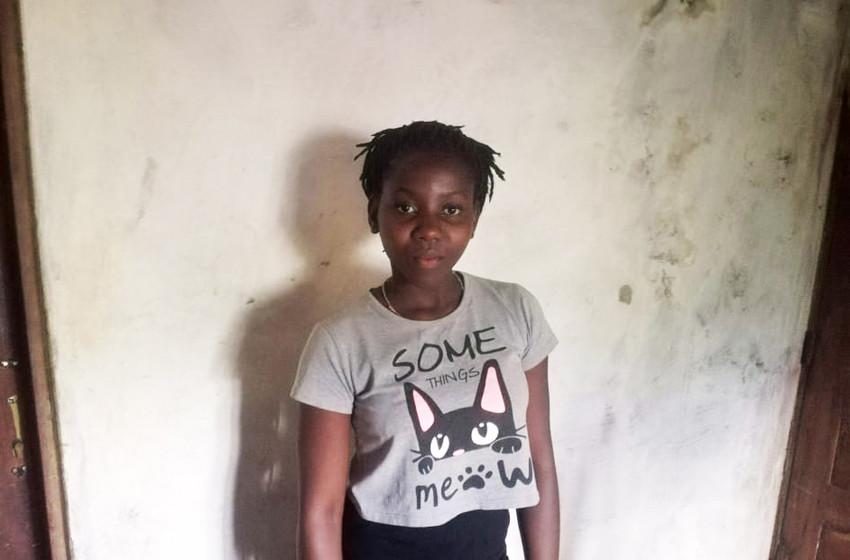 "I did not know initially how the coronavirus would affect my education, but once the government told us to stay at home, not go to school and not to visit others to prevent getting infected from the virus, I knew I had underestimated the situation," says 16-year-old Lucilene.
Mozambique entered a nationwide lockdown on 1 April which was recently extended until the end of May. Most people have been impacted and the already weakened health care system is struggling to cope. Social distancing rules have put pressure on hospitals and health care centres to reduce the services they can offer, leaving many girls and women without access to sexual and reproductive health care.
Girls' needs not seen as essential
"The biggest shock is that now, some health services are not seen as essential, which will affect a lot of people, especially girls and women," says Lucilene who is a member of Plan International's Champions of Change programme in Inhambane Province that aims to advance gender equality and social norm change through youth engagement.
The programme teaches girls about their sexual and reproductive rights and helps them learn that these rights are human rights. "I live with my brother and my parents who do not to talk about such topics as sexual health and reproductive rights because they are very traditional, and our culture does not easily permit or encourage this type of discussion. It is not an easy conversation to have, and if I do try to bring it up, I will be considered as disrespectful," Lucilene explains.
As part of our COVID-19 response, Plan International Mozambique is working in our communities to provide sexual and reproductive health and rights education to girls like Lucilene, who do not have easy access to such useful education.
"I fear that if the coronavirus does not go away soon, many girls who grow up in societies like mine in Mozambique will not have access to this information or useful services, which may result in poor decision making as there is still a lot that I, for example, do not know. The government has announced that it will be prioritising essential health services to reduce the number of people who are in hospital at any one time.
"Unfortunately, in my community, without the proper education on sexual and reproductive health rights for girls, our rights will not be considered as a priority for the health system," says Lucilene.
Distributing contraceptives to mitigate 'shadow pandemic'
"I spend my time reading books, going over my notes and praying for better days to come. My conservative family would not allow me to break the stay-at-home order to visit a pharmacy just because I need sexual health related products. I know there are other girls like me out there. I only hope that when this ends someone will have realised that we should have been a priority too," Lucilene says.
Plan International is extending our response to community members, to further educate people on the importance of sexual and reproductive health services for women and girls. We are broadcasting educational messages through television and radio, to encourage young people and community members to stay educated and open to discussing sexual and reproductive health issues.
In order to ensure girls' and women's rights are upheld even during Mozambique's state of emergency, Plan International, in collaboration with health and education professionals, is responding by distributing contraceptives to prevent unwanted pregnancies and sexually transmitted diseases.
Even with the government's restrictions on movement, adolescents have the right to sexual and reproductive health services and products, or a sharp increase in potentially deadly unintended pregnancies is feared.