Children's rights: child-friendly booklet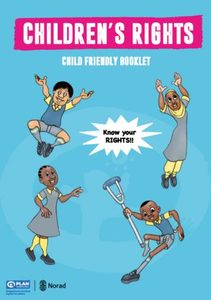 This is a child-friendly version of the United Nations Convention on the Rights of the Child and the African Charter on Rights and Welfare of the Child.
It has been simplified to help children, their parents and teachers to understand children's rights.
This booklet has been prepared by Plan International with the financial support of the Norwegian Agency for Development Cooperation.
Youth empowerment, girls' leadership