Rapid gender and needs analysis in Kwale
This analysis was conducted to understand how the impacts of hunger and food insecurity caused by severe droughts are impacting the protection of children in Kwale County, Kenya.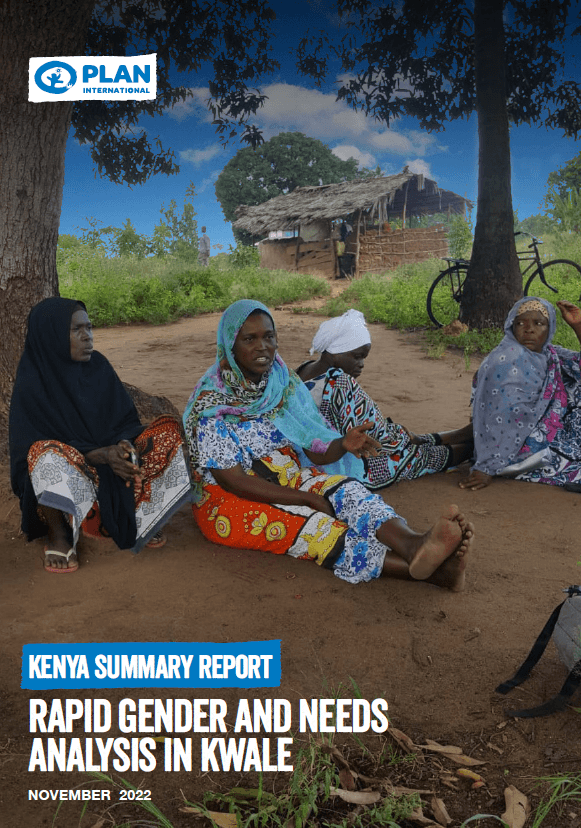 The drought experienced across Kenya is worsening following several consecutive seasons of low rainfall, leaving 4.35 million people in need of humanitarian assistance in October 2022.
This rapid gender and needs analysis was carried out in Kwale County to understand how hunger and food insecurity caused by severe drought impact the protection and wellbeing of girls, boys, women and men, including people with disabilities.
The information is being used to inform Plan International's humanitarian response to the hunger crisis in Kenya.
Drought response must address protection needs
There are glaring humanitarian needs as the drought has had a significantly negative impact on children. Food insecurity is a threat to the general wellbeing of children and their families.
In the face of such needs, response programmes must focus on life-saving interventions in the short term to support families to meet their critical survival needs.
However, these must be integrated with measures to keep children and women safe such as referrals to relevant services and case management for survivors of violence. All interventions should be based on robust risk assessments to avoid doing any harm to community members.
A related gender and needs analysis was also carried out in Marsabit County.
Download the report
Emergencies, Protection from violence, Child protection in emergencies, Food crisis, Gender-based violence