Plan International Kenya impact report
We ensure that the most vulnerable children have protection, are able to access services and be part of decisions affecting their lives. To do this, we work in partnership with communities, national and local government and civil society organisations.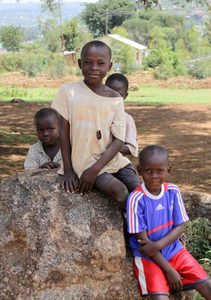 Through our work, we reached 400,860 children during 2015.
Plan International Kenya has a longstanding excellent reputation for working to improve the lives of children having been operating in Kenya since 1982 touching the lives of millions of children while maintaining a long term relationship with communities to help lift them out of poverty and assisting the government to develop child-friendly government legislation and policies.
We place a high value on listening to the voices of children and facilitating space for them to express themselves, their hopes and dreams, to the highest level of government.
Our goal is to reach as many vulnerable children as possible through high quality and sustainable interventions.
We look forward to deepening and strengthening our work and relationships with Kenyan communities in the next 5 years while we roll-out our ambitions under the banner 'Our Country, Our Children, Our Responsibility.
Protection from violence, Youth empowerment, Untagged