How girls build their lives free from fear in the Azraq camp in Jordan
27 July 2020
The safety of girls in Village 5 of the Azraq camp in Jordan cannot be guaranteed: many children, especially girls, do not feel protected which gravely affects their well-being. After having identified the main challenges girls are facing within the village, Plan International started to roll out several activities to enhance a safer environment for those most marginalised. The "Free from Fear" project works together with girls, boys, their parents and caregivers for them to gain skills and knowledge about their rights and the specialised protection services and mechanisms on which they can rely. This all to ensure a life free from violence, abuse or exploitation.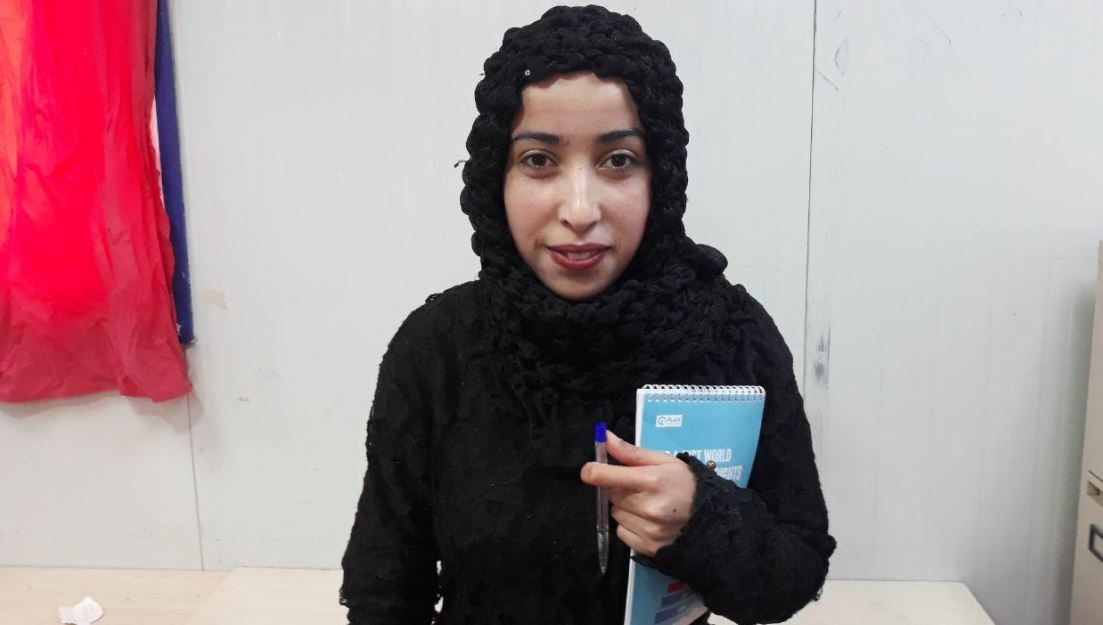 Rawa'a, a 14-year-old girl who has been living in the refugee camp for more than four years, participated in the "Free from Fear" project. When she first arrived, she found it hard to adapt to her new surroundings and reality. The harsh physical environment and strict restrictions in freedom of movement in the Azraq camp brought about high levels of distress particularly to youth, and especially girls. Simultaneously, many families in the camp were coping with economic desperation and the overall sense of insecurity, making it hard for them to protect their children and especially their daughters. Not only became child marriage a recurrent problem, but also the lack of safety in the camp restricted the reporting of gender-based violence (GBV). In this uncertain and unsafe environment, the "Free from Fear" project's objective was to empower and support youth to be better enabled to protect themselves and their peers from violence, neglect and abuse. In collaboration with the local community, the project started providing psychosocial support through child-friendly and gender-responsive protection activities after which they were able to put community-based protection mechanisms into place.
Like many other youth involved in the project, Rawa'a felt greatly empowered saying: "It helped me develop my personality and learn more about myself". In particular the life skills sessions, where children and youth carried out a risk mapping exercise, increased their ability to identify risks and come up with strategies to raise awareness among their family and the entire community. When talking, the youth and the community members, they all refer to the significant improvement they have experienced in relation to their sense of safety and protection in Village 5.
Rawa'a went on to became one of the most active youngsters in the "Free from Fear", participating in many activities before joining "Champions of Change" another Plan International Programme at the age of 14. As member of one of the youth committees of the "Champions of Change" programme, she also started working on her village's COVID-19 response. "We [the youth committee] started new initiatives to engage with the community and have a positive impact on people. For instance, we started an initiative to ensure the inclusion of persons with disabilities, campaigns to raise awareness on the correct health practices during the COVID19 pandemic and helping older individuals to learn the basics of IT and its applications".
The Free from Fear: Promoting a Protective Environment in Village 5, Azraq Camp project is carried out with the financial support of the European Commission, DG for European Civil Protection and Humanitarian Aid Operations.
Protection from violence, Child protection in emergencies