An extraordinary moment for the world
14 April 2022
<em>After returning from Poland where she was deployed for 4 weeks, Anne-Marie McCarthy, Head of Partnership at Plan International EU, shares her thoughts in an informal blog.</em>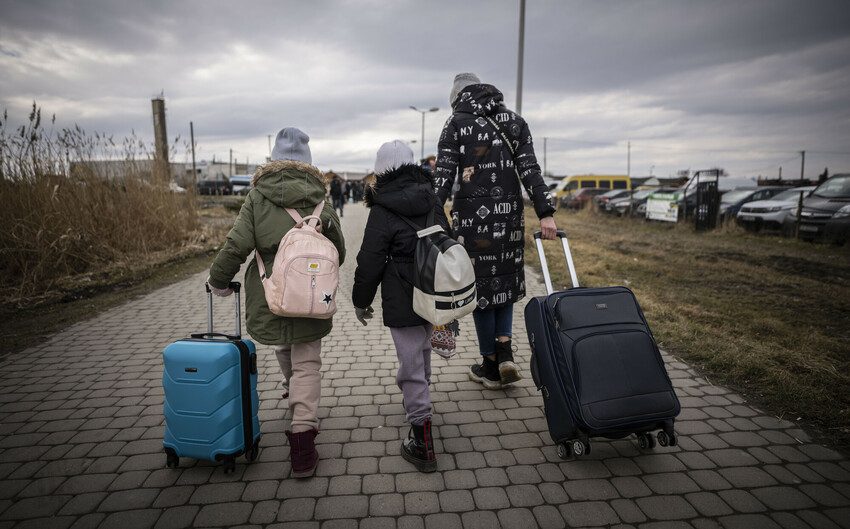 Now that I am back home, I am able to reflect a little on the past few weeks, which I have spent in Warsaw as part of Plan International's team working on the Ukraine response.
It has literally been an extraordinary moment for the world. Reports coming from Ukraine are harrowing and gruesome, and so hard to grasp.
Having visited the Pawiak prison museum, and reading about the siege of Warsaw, more current comparisons with cities in Ukraine are obvious, and very sad.
The response of Polish people and civil society organisations has been extraordinary.
Plan International took the decision to prioritise working with partner organisations in Poland and as my role was to support these partnerships, I met an amazing range of organisations and people who shared their time and energy with us to develop activities. These are in the areas of child protection, psycho-social support and education, sectors that would not always be viewed as lifesaving, but are so important.
During these meetings, we talked a lot about the comparisons between Ireland and Poland, and the struggle for access to sexual and reproductive health and rights in both of our countries. The challenges for women coming from Ukraine include access to procedures available in Ukraine. Given reports of sexual assault and rape in Ukraine, this is particularly worrying.
But people are doing what they can to support arrivals from Ukraine. At the main train stations, information areas and reception centres have been set up, and volunteers are doing their best to direct, guide, and support access to temporary accommodation.
The scale of what is needed is huge. Some people want to stay in Poland and return home as soon as they can. Others will move on to other countries.
Responding to a constantly evolving situation will require coordination and flexibility, working with our Polish counterparts as they, and us, pivot to a new reality.
I love Irish proverbs, but this one has never seemed more apt: 'ar scáth a chéile a mhaireann na daoine'. We live in each other's shadow, or, we rely on each other for shelter.
#StandWithUkraine
Emergencies, Child protection in emergencies, Gender-based violence