AND THEY PERSISTED
27 March 2019
The United Nation's Commission on the Status of Women (CSW) is the largest international gathering of women government leaders from around the world. This year, the CSW's 63rd session in New York (11-22 March 2019) included more than 5,000 representatives from civil society organisations, nearly 2,000 Member State delegates, and 86 ministers.
At its closing session on 22 March 2019, the Commission celebrated the adoption of Agreed Conclusions establishing new international standards and strategies to advance gender equality and the empowerment of women and girls across three priority themes: social protection systems, access to public services, and sustainable infrastructure. The Agreed Conclusions address how the design of public services and infrastructure shapes girls' access to education, their safety, and their participation. They recognise the gender specific barriers that girls face, including negative social norms and stereotypes, and harmful practices such as child early and forced marriage, and female genital mutilation. Establishing interlinkages across the three themes, the Agreed Conclusions also recognise the need to ensure access to safe and affordable drinking water, sanitation and hygiene for all women and girls: in their homes, in schools and in all other public and private spheres.
I felt supported, but I also felt scared
These hard won achievements, among others, were reached after days of exhausting and deeply polarised negotiations. At stake were essential human rights concepts that have already garnered UN consensus, in relation to 'sexual and reproductive health and rights and services', 'comprehensive sexuality education'; 'the right to education', ''multiple and intersecting forms of discrimination' and 'women human rights defenders'.
Delegates worked relentlessly to resist backlash and attempts by conservative member states to reframe these concepts as 'ambiguous', inappropriate, and 'dubious terms'. Right wing groups also used new communications strategies and aggressive tactics to spread misinformation and disrupt side events and negotiations. Marking a new low for international diplomacy, the CSW's facilitator, Ms. Koki Muli Grignon (Kenya) was personally bullied and harassed online and through targeted phone messages. "I felt supported, but I also felt scared", said Muli.
WHAT NEXT? THE ROAD TO BEIJING +25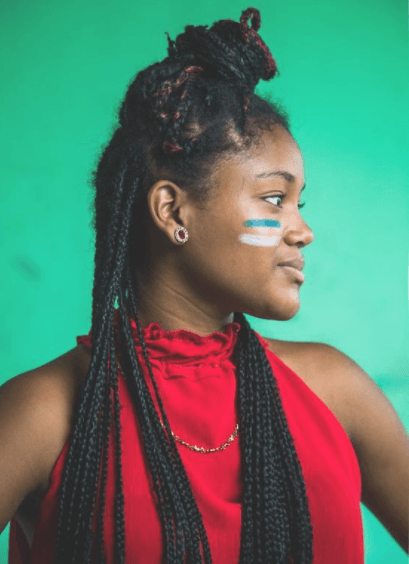 In the 45 years since the First World Conference on Women in 1975, feminist activists have looked to the UN as a space for deepening and strengthening international human rights standards. And although solidarity prevailed at CSW63, the 45 elected members of the CSW were only able to hold the line rather than raise the bar.
With 193 member states, it is not surprising that the United Nations has become a contested battled ground for women's human rights. In this political climate, described by UN Secretary General António Guterres at the CSW as, "deep, pervasive and relentless", many UN leaders are taking a more 'pragmatic' approach to multilateralism that emphasises implementation over standard setting.
CSW64 will take place in 2020, 25 years after the adoption of the Beijing Platform for Action. UN Women is also calling on civil society to help lead what is being referred to as the 'Mexico-France Forum' in June-July 2020, which will be composed of two, simultaneous gatherings of civil society outside of the intergovernmental process.
It is remarkable that the UN is looking to civil society organisations to provide this leadership. What does this shift imply for multilateralism and for advancing a feminist transformative agenda? And how will we rise to this challenge?
Youth empowerment, Activism, girls' leadership