Gashmene is among 14 young people who have formed Plan International Ethiopia's youth advisory panel to ensure childrena and young people are central to the organisation's work.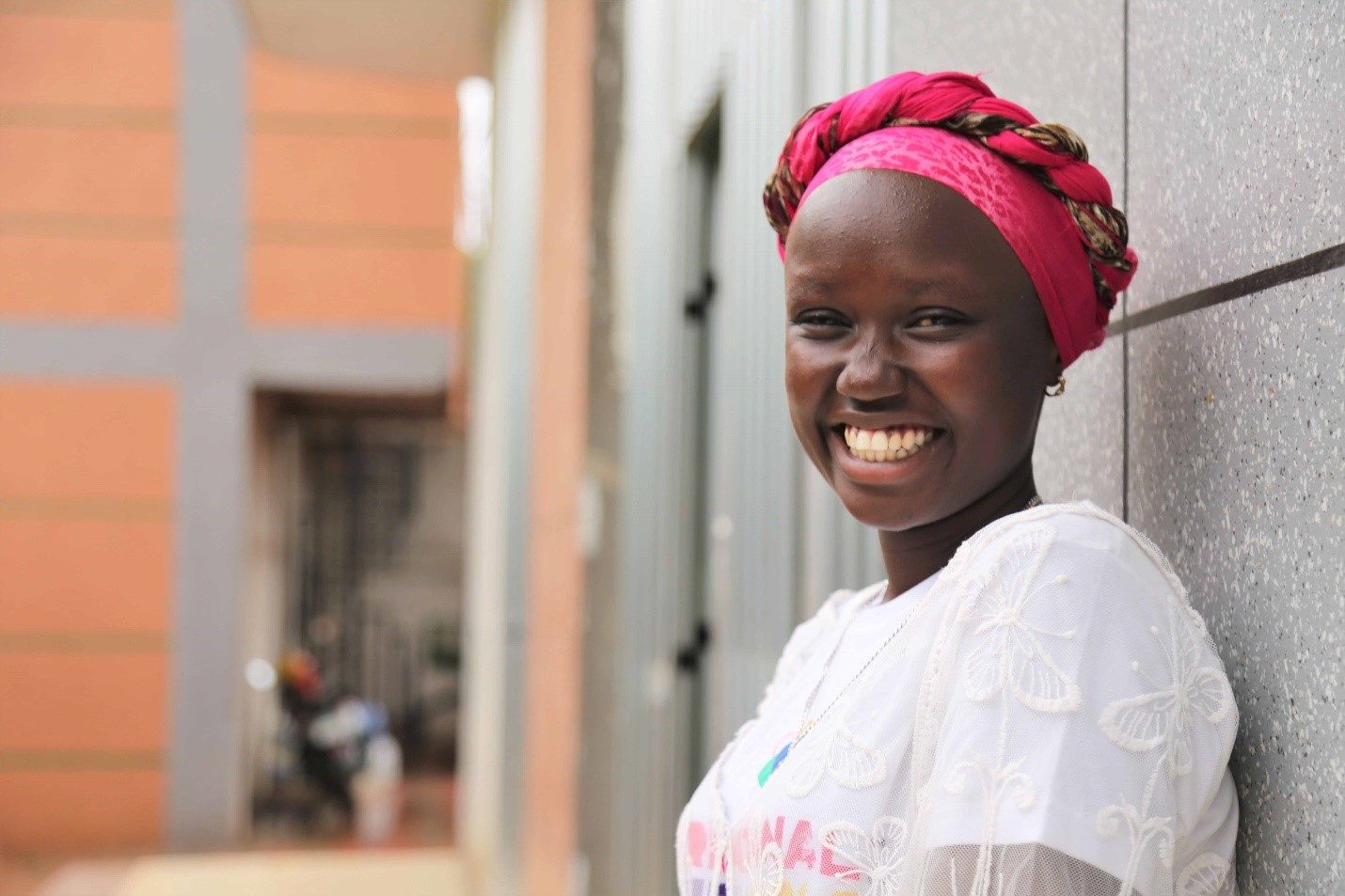 Gashmene recently joined Plan International's youth advisory panel in Ethiopia's Gambella region. "As a member of the council, I will be promoting the importance of sexual and reproductive health as well as other awareness initiatives such as the need for greater job opportunities for young people," she explains.
Plan International established the youth advisory panel to provide strategic direction to the country leadership team in Ethiopia. Comprised of 14 young people from across the country, the advisory body will ensure that the main organisational goals, which are to engage, empower and amplify the role of the youth in all activities, are achieved.
"Today, we see a large number of young people who are caught up in addiction and other types of issues. By working with government, non-government organisations and associations, I hope that we can foster an environment where young people can participate in and influence development by developing, interacting, and leading within their community," shares Gashmene.
The youth advisory panel is gender and geographically balanced team built on the principle of openness, inclusion, and transparency to ensure fair representation. Aged 17 to 26, the panel members are representative of all young people in Ethiopia, including internally displaced people, refugees and those with disabilities.
Youth participation boosts gender equality and girls' right
For Gashmene, her focus is on the promotion of gender equality and girls' rights. "Girls in Gambella region struggle with a number of issues, including dropping out of school due to early marriage. In our community, girls and young women have not been able to fully realise their potential to influence the political leadership, decisions and those in positions of power."
Gashmene explains that the youth advisory panel members aim to collaborate with governmental and non-governmental organisations to create safe spaces where young people can make their own decisions in order to address these challenges.
"In order to encourage youth, particularly girls and young women, to harness their potential to impact the political leadership, we will work with various youth associations, charities, and civil society organisations such as the Ethiopian Red Cross."
Gashmene also wants to ensure that more young people are aware of the livelihood and vocational training opportunities available to them. "It is crucial to hold awareness-raising engagement sessions for them. Additionally, we must encourage all girls to stay in school and not drop out due to forced marriages. Those who have already left school must also be encouraged to return."
Meaningful youth engagement
Using the youth advisory panel, Plan International Ethiopia aims to improve the relevance, reach and impact of Plan Internationl's work through the engagement of young people in decision–making processes. This will increase the level of meaningful youth participation in overall programming at an organisational level along with the involvement of senior and middle leadership, programme managers, staff involved in implementing activities, and youth who may be engaged at all levels of an organisation's work fostering individual and organisational commitment to involving youth in meaningful ways.