Better Today
Experiences and dreams from young people during the COVID-19 pandemic in Asia-Pacific.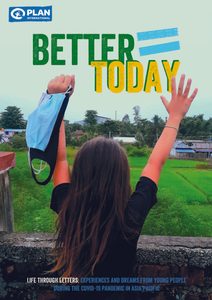 Two years ago, in December 2019, when we first heard of the COVID-19 pandemic, no one would ever imagine how radically it could change our lives.
The impacts have been extremely severe, countless humanitarian efforts have been conducted to combat the virus, and many of us have crossed our fingers, waiting for a better normal that could come soon. 2021 taught us the danger of prediction when the new variants of COVID-19 once again destroyed all our efforts.
The pandemic and its associated crises are posing huge challenges, raising many unknowns and imposing wrenching trade-offs. These crises are global, but their impacts are deeply local, and the Asia-Pacific region experiences it first-hand.
In the news we are encouraged to see all the global, regional and national responses by the governments and various organisations. There are local efforts by the agents of change that also deserve the spotlight – young people.
Plan International advocates for youth-led movements and seeks to ensure that girls and young women experience significant improvement in their ability to make decisions that concern their lives and engage in collective action to shape the world around them.
In 2 years, the pandemic has negatively affected our progress on gender equality and girls' rights, but young people decided not to surrender. Plan International is proud to accompany them in the journey supporting community recovery.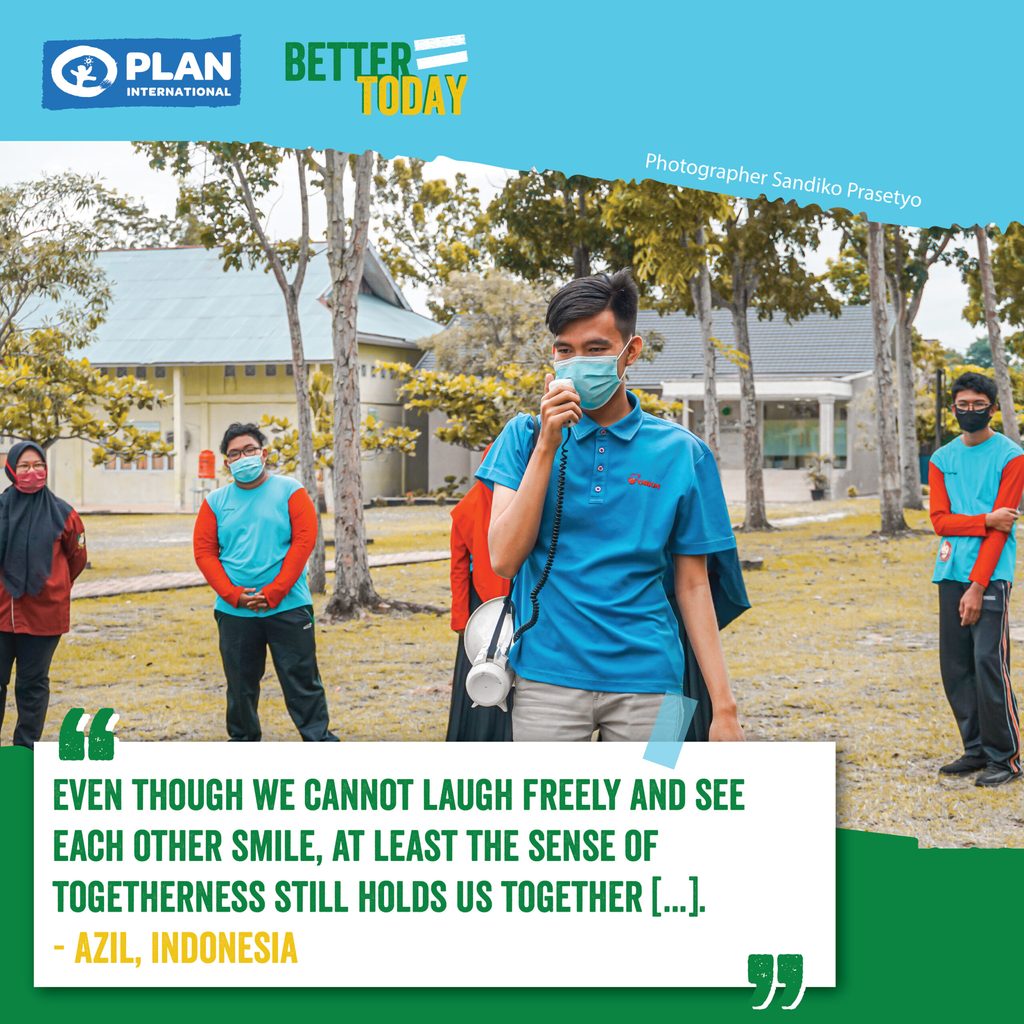 In this report, we will see the global pandemic through different lenses of young people. There are inevitably various hardships, even loss and pain from the devastating negative effects that COVID-19 brings to the region. But the spirit here is apparent, that youth activists in Asia Pacific won't wait for the storm to pass, instead they fight the pandemic hard and start to build a better today.
Stepping out of the "battle", young activists in the region are invited to come together, listen to the personal stories and experiences of their peers in a series of focus group discussions, write each other letters that are full of empathy and encouragement and see the world they long to visit through a collection of photo voices.
The young people we spoke with hope this report will be a source of inspiration for readers. Here is their invitation to "the dance in the rain" with them.
Emergencies, Youth empowerment, Activism, COVID-19, girls' leadership