Youth Activism against Child, Early, and Forced Marriage
3 June 2022
When a girl is born, in many corners of the Asia-Pacific region her life story is dotted with numerous questions even before it really gets started. Will she survive her first birthday? If she does, will she grow up well-nourished and healthy? Will she be able to attend school to learn?
Later, when she begins to sense her uniqueness, will she be safe from abuse and given a chance to explore life's rich opportunities, ones matching her unique talents and interests? Or will her story be over-shadowed by the dark clouds of patriarchy every step of the way?
Imagine, for a moment, that you are a bright young girl with dreams of getting an education and someday starting a business. Your motivation drives you to study hard at school and work diligently on your family farm. But one day your family can no longer afford to send you to school. And this leads to getting married far too young. Now, your business dreams are no more, and the future is unclear.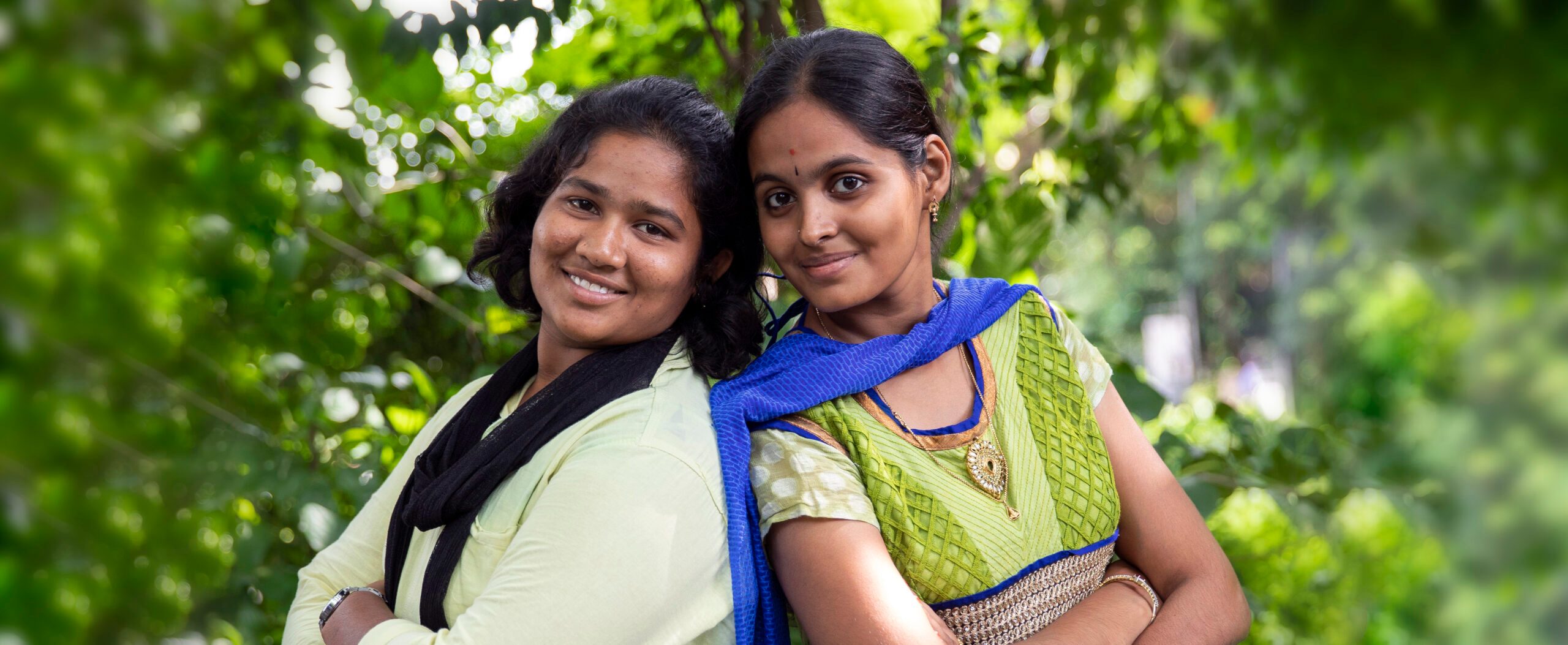 In India, Sravani, aged 19, did not have the best start to her life. Sravani was rejected by her father when she was born, simply because he wanted a son. A son means no dowry, no apparent risk of harassment and more financial security.
Armed with skills and tools from the Girls Advocacy Alliance initiative supported by Plan International, she convinces her community by narrating the experiences of her cousin, who at the age of 12, had to leave school and was forced to stay home and obey her husband and in-laws, she became pregnant three times, each time she miscarried. Had she been allowed to finish school; she would have been able to earn her own living and carve out an independent life for herself.
"It robs you of your life and it is the worst thing that could happen to you," she said. "That's what motivates me to do this. And I am not the only one; there is a whole generation out there yearning for change." Sravani is now a changemaker who has prevented ten cases of attempted child marriage and helped 50 children get back to school. Sravani's experiences with the Girls Advocacy Alliance have given her a steady footing for the future. She wants to do more for girls and become a police officer.
The scale of the problem of child marriage is enormous. By 2030, globally more than 800 million women may have suffered the consequences of child marriage, up from more than 650 million today – unless urgent action is taken. Child, Early and Forced Marriage (CEFM) is a harmful practice and a global human rights issue disproportionately affecting girls.
Throughout South Asia, over 12 million girls under 18 are married each year, that is 23 marriages every minute or one girl every two seconds, impacting 45 percent of girls.
In the Pacific region, about 8 percent of girls are married by 15 and about 26 percent of girls are married by 18. The region falls right after South Asia in terms of global prevalence.
In Southeast Asia, CEFM rates are significantly high but fluctuate across the region. 35 percent of women aged between 20 and 24 were married in Lao PDR before the age of 18, compared with 11 percent in Vietnam. Noteworthily, adolescent birth rate in South East Asia, currently at 47 per 1,000 girls, is higher than the South Asia average of 35 per 1,000 girls.
Young girls' lives are lived with little or no prospect of a bright future and very few chances for hopes to be fulfilled. Girls' innate and acquired talents gradually wither away and disintegrate in dungeons of exclusion and isolation. But it does not have to be this way. The course of every life story can be reversed to flow towards a powerful transformation. Louder than Words, a collection of testimonies by girls and other stakeholders across Asia-Pacific, reveals tales of tragedy that can also become tales of survival and triumph.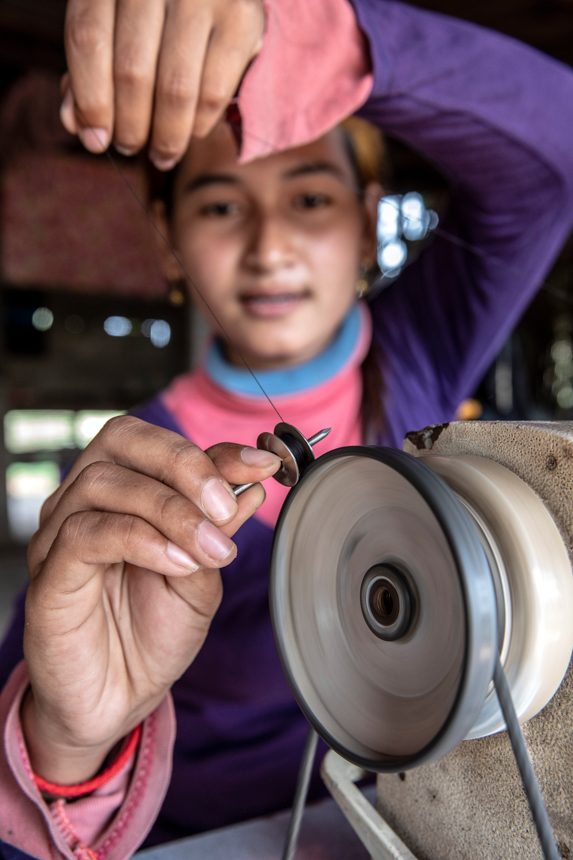 Lean, a 20-year- old girl from a rural commune in Cambodia, had dropped out of school by third grade. By 14 she was already married. Lean's story is overwhelmingly common in rural Cambodia, where child, early and forced marriage as a response to economic challenges remains embedded in the culture. It is this type of story and series of events that Plan International aims to transform.
The Skill Development and Employment Project to Reduce Early Child Marriage, supported by Plan International Cambodia, is offering Cambodian girls, just like Lean, glimmers of hope and practical solutions for a different and better life. It is available for those who have no formal skills or training, demonstrating that teaching girls' new skills is one of the best investments a family and a country can make. Lean received training in cosmetics and make-up application which invigorated her prospects for the future.
The challenge of eliminating child marriage is particularly acute in the Asia-Pacific. South Asia is home to the largest absolute number of child brides, accounting for more than 40 percent of the global total.
The girls most at risk are often those hardest to reach because they come from poor families, marginalized groups, or rural areas. Child marriage frequently leads to serious negative consequences, denying millions of girls the opportunity to fulfil their potential.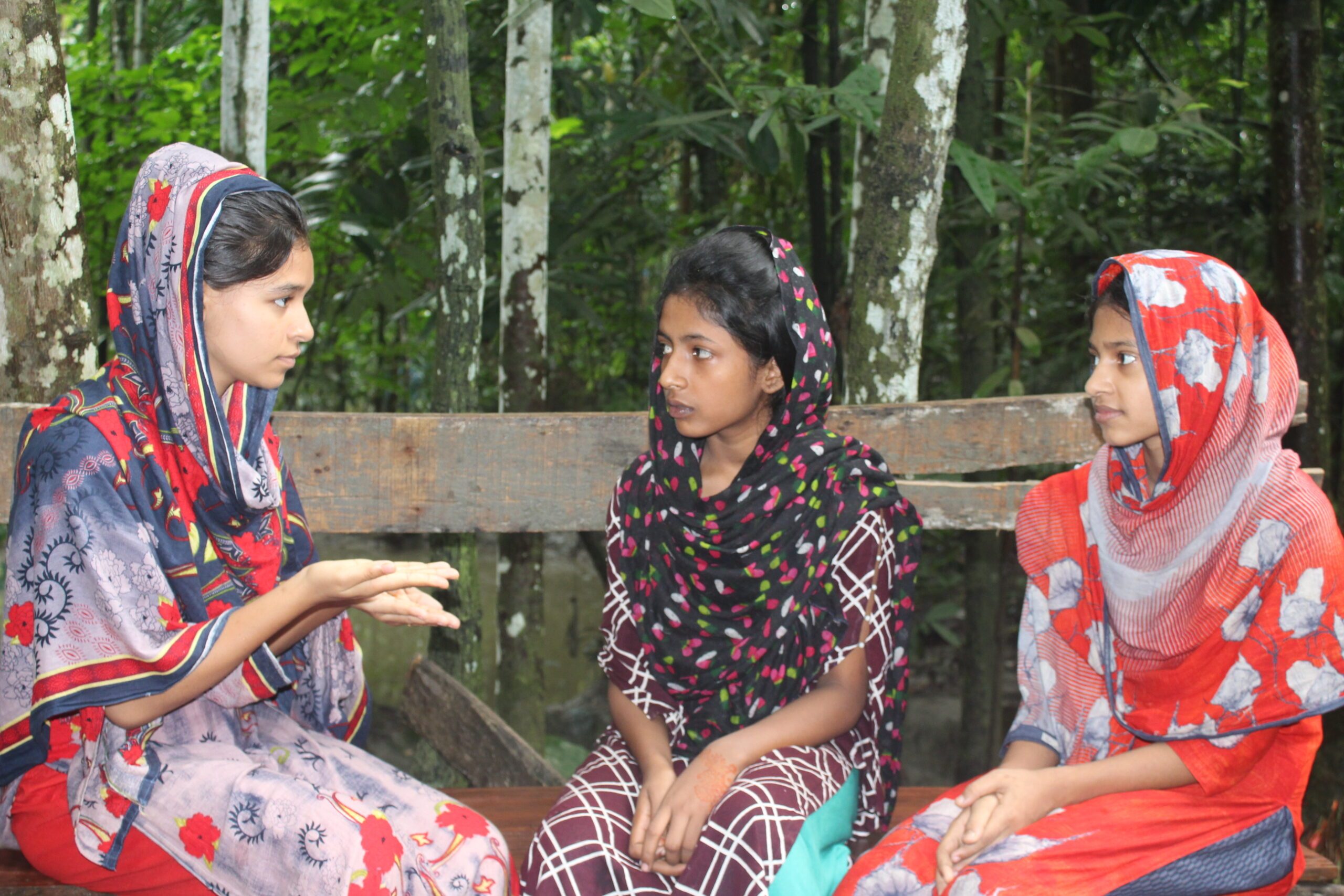 Sweeti, a student from Bangladesh, witnessed the suffering of her two older sisters after their young marriages, this made a lasting impression on her.
Sweeti has become a passionate and influential advocate and vocal promoter of issues relating to child marriage and girls' health.
"At first, the villagers didn't take my initiative very well. They didn't use to pay attention to my words. But I didn't lose hope. I have been continuing advocating against child marriage whenever I get some free time between my studies" says Sweeti.
Her goal is to make her community totally free of child marriage, yet she sees endemic poverty as a substantial barrier. Sweeti and her family receive financial support from the Combatting Early Marriage in Bangladesh project, enough to allow Sweeti's mother to open a shop selling hygiene products for girls allowing Sweeti to focus on her studies and running her initiative.
Child, early and forced marriage cannot be stopped by the tireless and admirable levels of girls' activism alone. To ensure key messages fully reach those still perpetuating child marriage, gender equality needs to be advocated and embraced by as many community stakeholders as possible.
The stories of grassroots redemption speak louder than words. They are stories of actions that have led to many small yet significant victories in this perpetual battle of right against might. Well-known settings, characters, plots, and tensions emerge, it is how a story resolves and ends that we need to influence.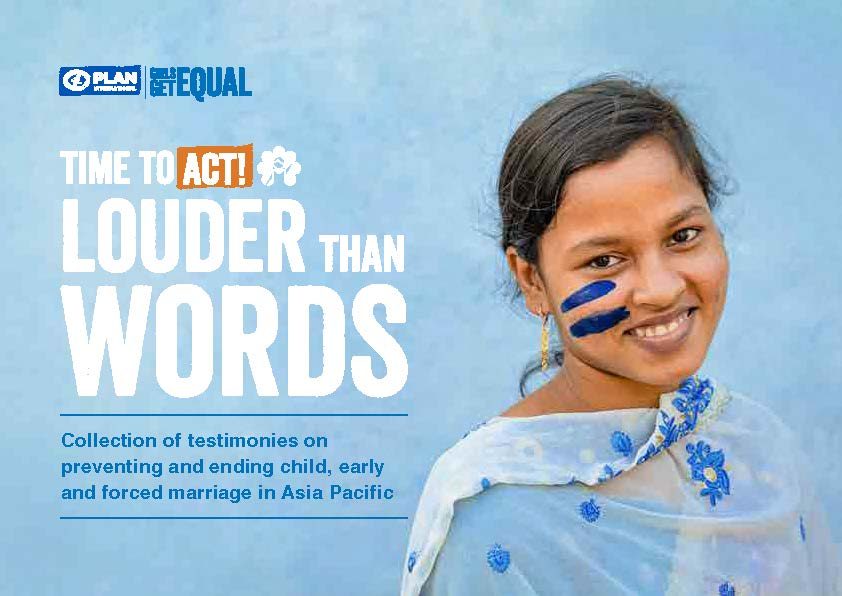 This collection of vibrant testimonies recounts true stories about the harm being prevented or undone, reversing actions that have helped girls thrive. From rural Cambodia to remote areas of Vietnam, from radio waves in Bangladesh to youth forums in India and Indonesia, from digital platforms to regional policy forums – girls are taking their lives back into their own hands.
They highlight Plan International's regional work in Asia-Pacific to eliminate CEFM, as well as to prevent and reduce adolescent pregnancies through focusing on strengthening girls-led youth activism.
Girls-led solutions and actions to end child, early and forced marriage are making a difference across Asia-Pacific and gives a voice and strength to these efforts. We need increased investment in sustaining four areas: continuous education, economic empowerment, protection from violence and sexual reproductive health and rights, which can be further reinforced by girls-led youth activism.
Education, Girls Get Equal, Protection from violence, Sexual and reproductive health and rights, Youth empowerment, Activism, child marriage, Civic engagement, Comprehensive sexuality education, Gender-based violence, girls' leadership, Teenage pregnancy