Join the Photovoice Contest "I Feel You!"
5 May 2022
Abdominal pain, acne, discomfort, self-pity, etc.. Menstruation sounds not very "lovely", but it brings truly lovely stories. A cake stuffed into your hand at the right time when craving sweets, a bottle of warm water next to you when your stomach is in pain, you think "no one understands me in this "bloody week", however there are still adorable people around who always want to understand you.
#stopTHATstigma, it's time to stop being ashamed when talking about your period. Instead, we come together to empathize, simply because menstruation is a beautiful thing that nourishes life and affection between all people.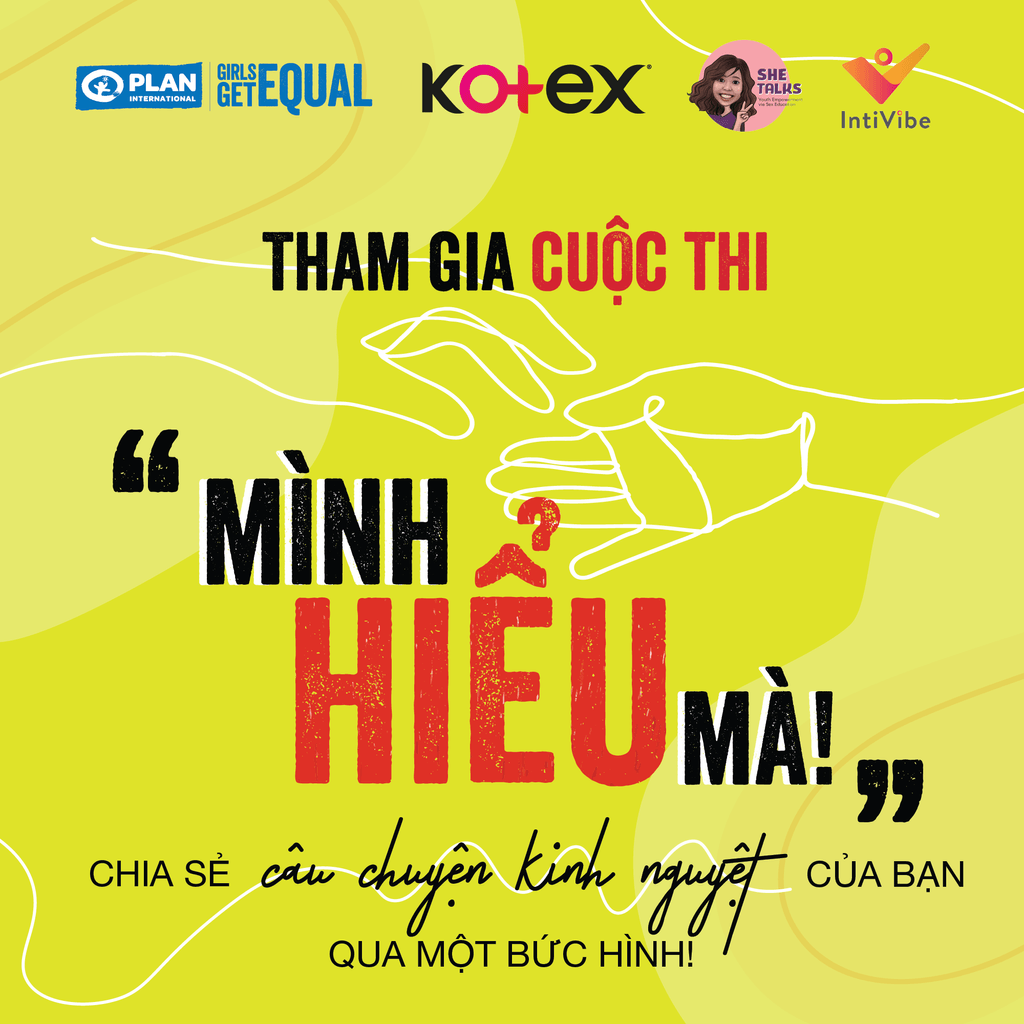 PARTICIPANTS
Citizens living and working in Vietnam, no age limit.
CONTEST RULES
Round 1: Submission
Timeline: May 5th, 2022 – May 18th, 2022
– How to join:
+ Comment in the launching post on Plan International Vietnam's official Facebook Page with a short story (no more than 500 words) and 01 photos to describe the story. Note that valid entries will only be counted in the form of comments under the contest launch post of Plan International Vietnam.
+ Topic: share a short story of yourself or your friends, or relatives related to menstruation. It could be your menstrual experience, or a time when you helped your friend through an unwanted "accident" when the "Red Aunt" visited. There are no limits to these stories, be creative!
– The 10 best entries will be selected by the organizer to go to the second round.
Round 2: Voting
Timeline: May 20, 2022 – May 25, 2022
– The 10 best entries will be announced on the Plan International Vietnam fan page in the form of voting posts.
– Scoring matrix:
01 like/reaction = 01 point
01 public share = 03 points
Comments are not counted
PRIZE STRUCTURE
01 first prize worth 2,000,000 VND for the article with the highest votes
01 second prize worth 1,000,000 VND for the article with the second highest votes
01 second prize worth 1,000,000 VND for the article selected by the contest organizer
07 consolation prizes worth 500,000 VND for entries selected in round 2 (excluding first and second prizes)
NOTE
– Copyright of the works participating in the contest will belong to Plan International Vietnam. The works may be used for campaign communication purposes (with consent from the authors)
– The contestants commit to own the rights to their submissions and commit not to infringe the copyright of third parties. Contestants must be solely responsible for resolving arising copyrights (if any). In all cases of conflict or dispute, the decision of the contest organizer is final.
– Submissions must comply with the regulations on customs and traditions, as well as the provisions of the law.
– For contestants under 18 years old, a parent/guardian must be present to receive the prize.
Any questions about the contest, please contact us directly via Facebook fan page Plan International Vietnam.