30 MARCH 2019
Plan International has launched the Girls Get Equal campaign in Vietnam through a series of events called "Promote gender equality to inspire love".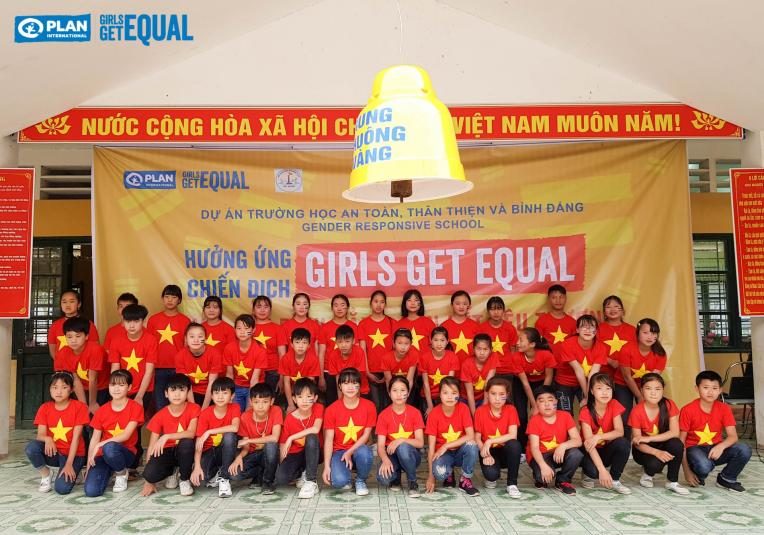 The global, youth-led campaign for gender equality, Girls Get Equal, has launched in Vietnam.
Events called "Promote gender equality to inspire love" took place in 47 schools in the provinces of Ha Giang, Lai Chau, Quang Binh, Quang Tri and Kon Tum.
The schools are part of a gender responsive schools project run by Plan International Vietnam alongside the Ministry of Education and Training and the Department of Education and Training.
As part of the events, thousands of students, teachers and parents came together to learn about gender equality and gender-based violence in schools. Issues discussed included physical violence, mental abuse, sexual violence as well as how to create, safe, friendly and equal school environments.