247 Journey is a series of events running for 247 days in Vietnam to demand equal power, freedom and representation for girls.
In March 2019, Plan International Vietnam launched 247 Journey for Girls Get Equal. It is a series of 90 events, activities and programmes running continuously for 247 days from March until October 2019 to spread girls' power.
247 Journey will directly reach 122,000 people and through various activities in education, sport, technology, work and health.
247 Journey's Timeline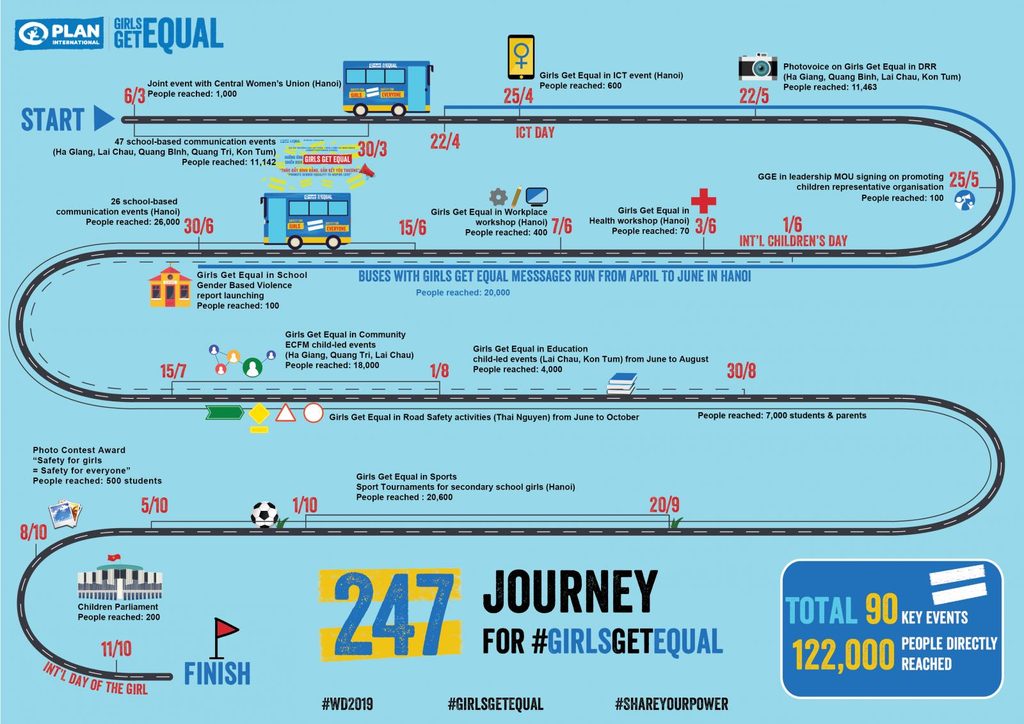 What to look out for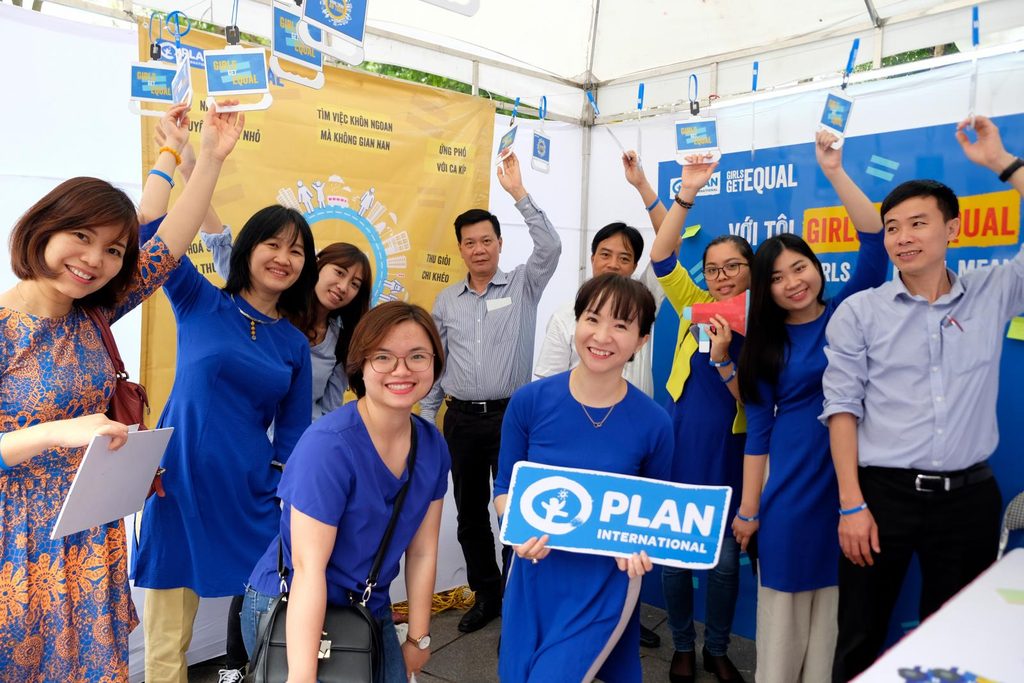 247 Journey for Girls Get Equal is part of our demand that girls get equal power, equal freedom and equal representation. Girls will become empowered to become leaders and take part in decisions that affect their lives.
We will achieve this through events such as:
Girls Get Equal in Leadership – May 2019
Girls Get Equal in the Community, children leading the call for an end to child marriage – August 2019
Girls Get Equal in Education – October 2019
Children's Parliament – October 2019.
To encourage girls to speak up without fear of harassment or violence wherever they are in public, buses with the message "Safety for Girls = Safety for Everyone" will circulate around Hanoi, Vietnam's capital city between June and August.
We will also hold workshops called Girls Get Equal in the Workplace and Girls Get Equal Health to create safe environments for girls and equip them with skills to keep themselves safe. We will also be using unique methods for girls to voice their opinions throughout the campaign.
Through Girls Get Equal in ICT in April 2019 and Girls Get Equal in Sports (September 2019) we will be challenging the damaging gender stereotypes around technology and sports not being suitable for girls. We will also be ensuring that girls are truthfully represented in stories about them.
Together, let's join the movement for a world where girls and young women, in all their diversity, are equally able to make decisions about their own lives and shape the world around them.